A large and thick table that feels light.
The metal plate rises from the base and divides in two the solid wood boards , whose essence and finishing are customisable. The two thin and round tie rods resemble a truss.
The irregular edge of the wooden boards is an interesting, rustic interpretation.
Oak, Larch, Walnut and Canaletto Walnut.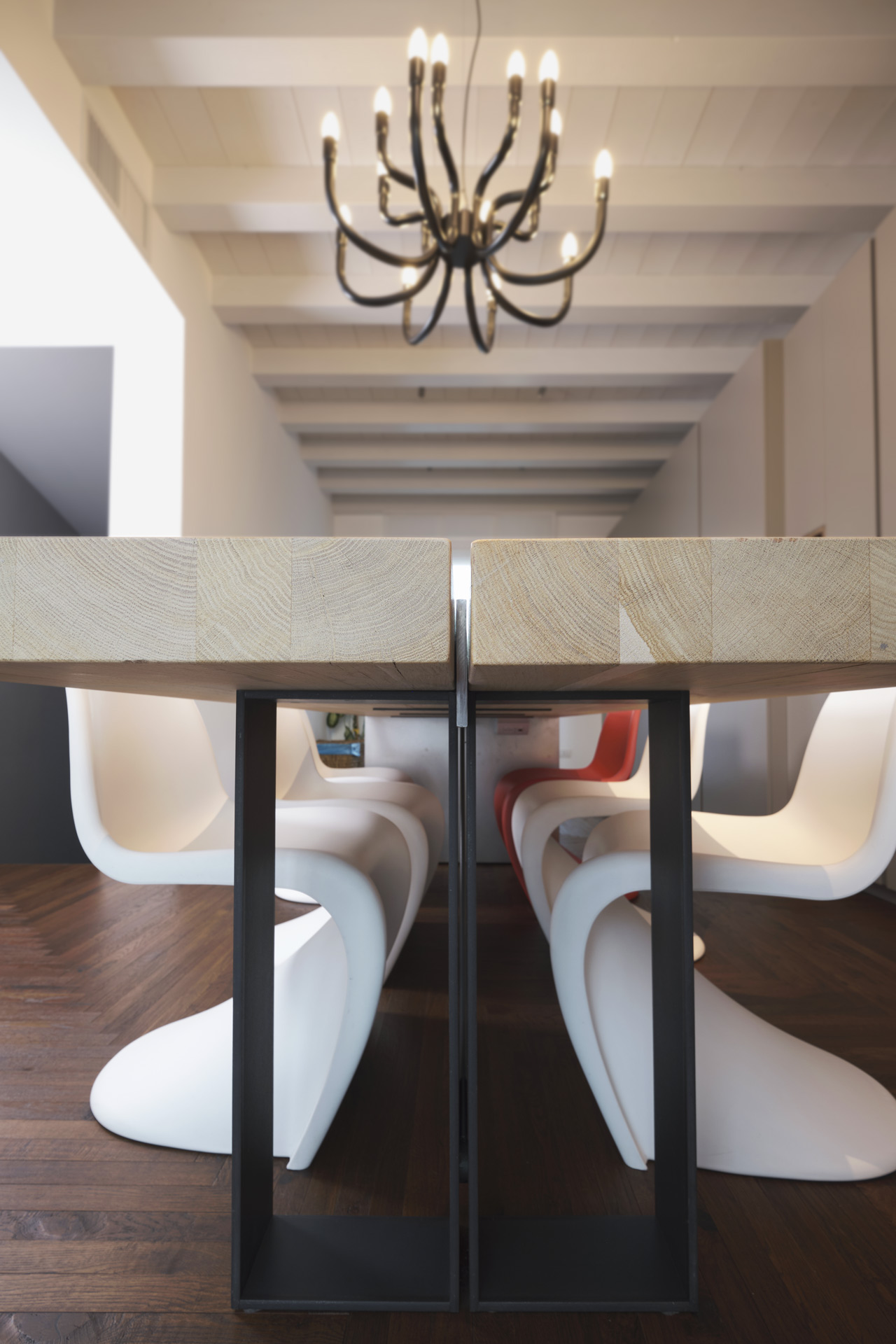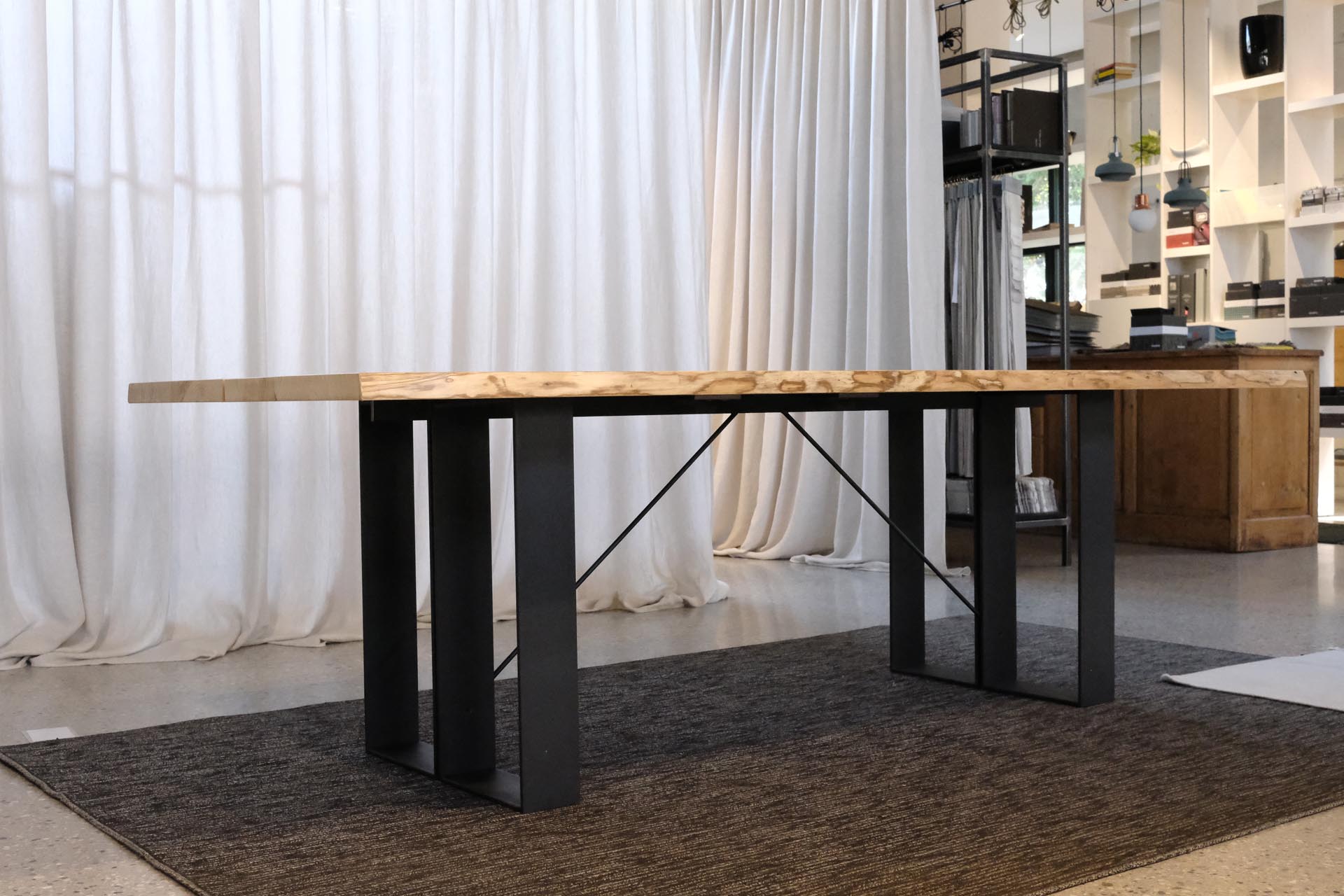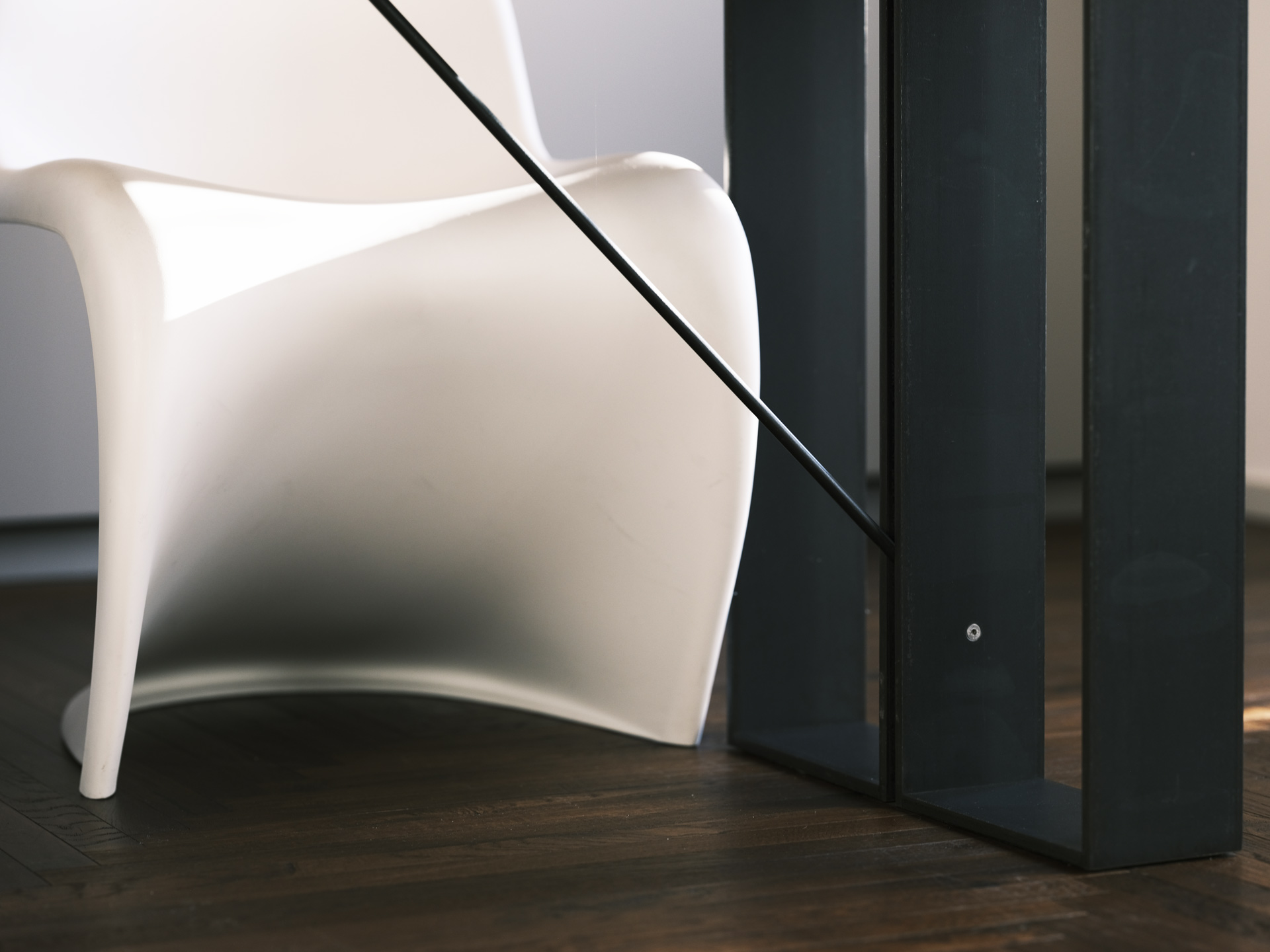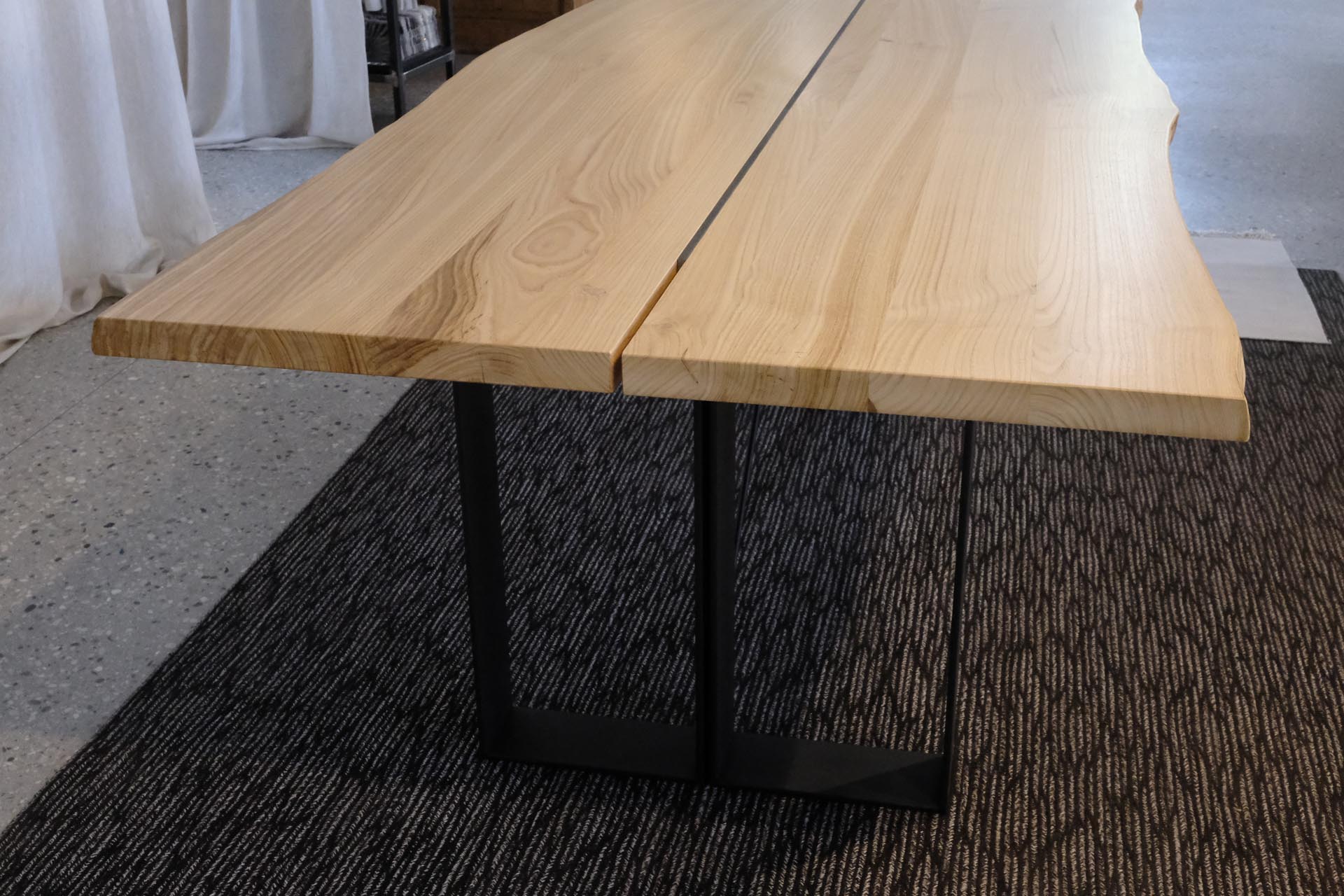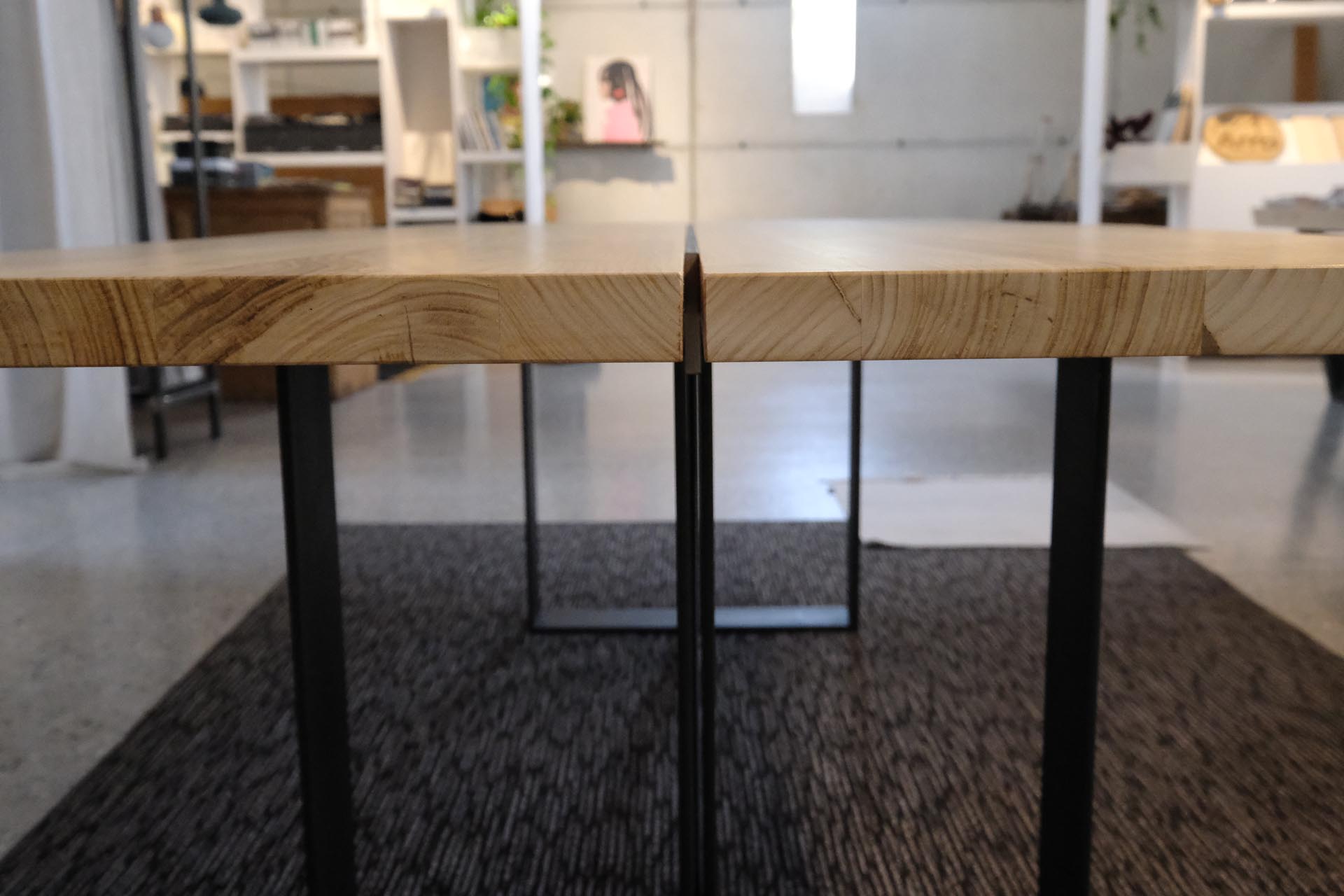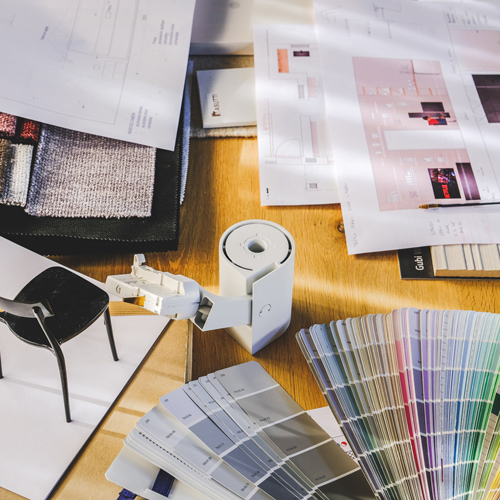 Some decisions follow logic, some others instinct.
Only by visiting Casapercasa's showroom and laboratories you'll finally be able to make decisions following your heart.