Customer's Dream
Da Capoverde giunge la richiesta di personalizzare in maniera unica circa 80 appartamenti.
Fin da subito emerge la semplicità del luogo e delle persone, che riportano a un linguaggio essenziale in cui l'eccellenza si può raggiungere anche con poco, ispirati dalla bellezza del luogo.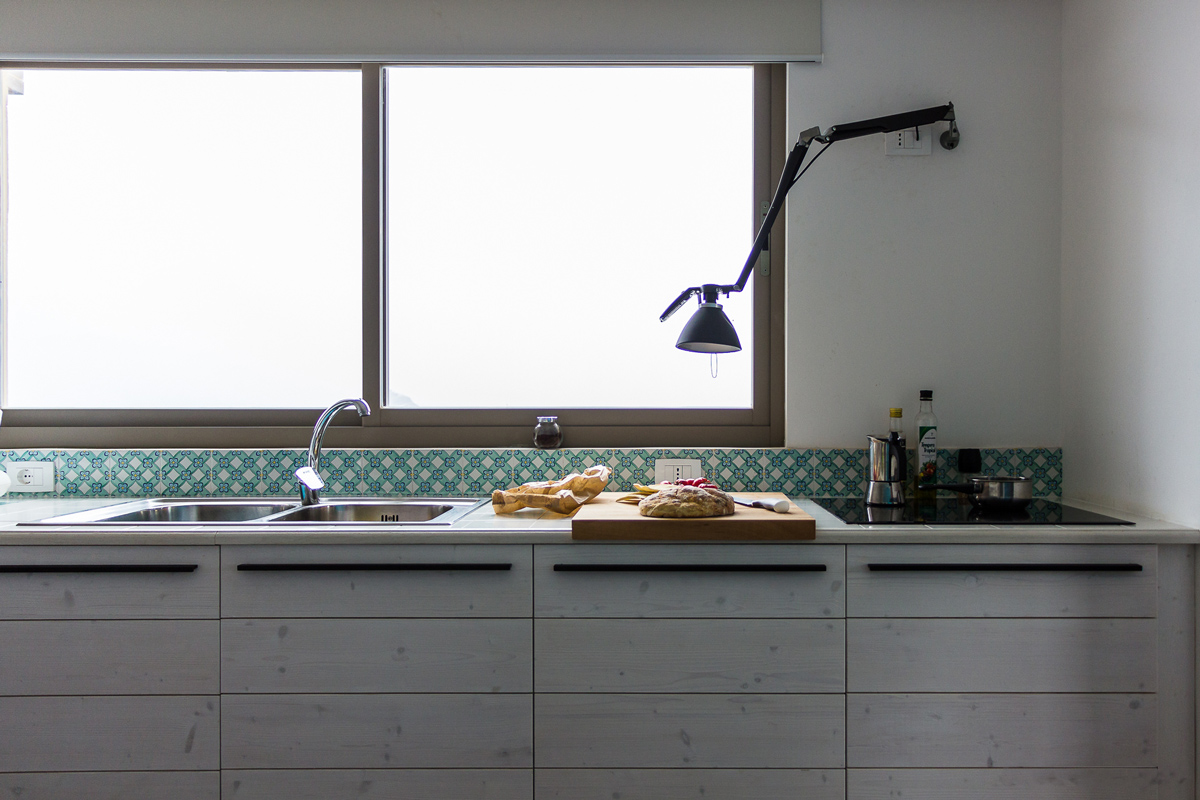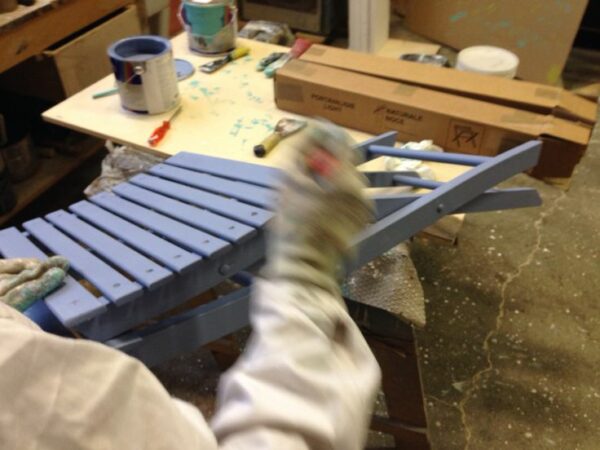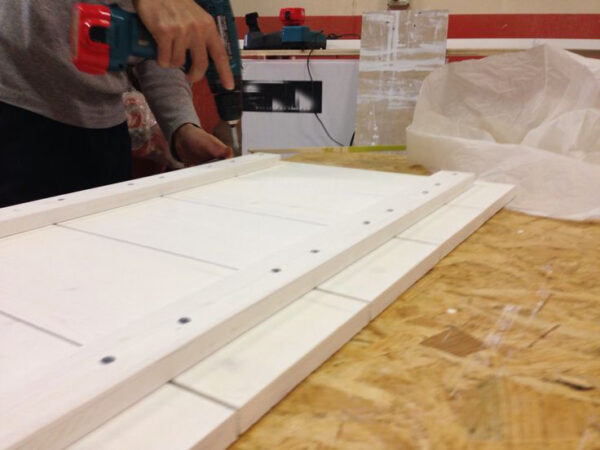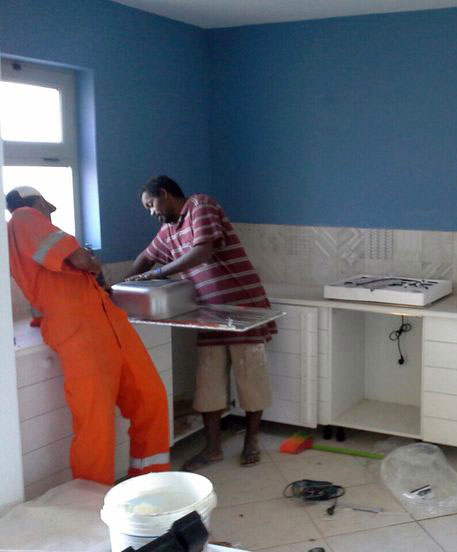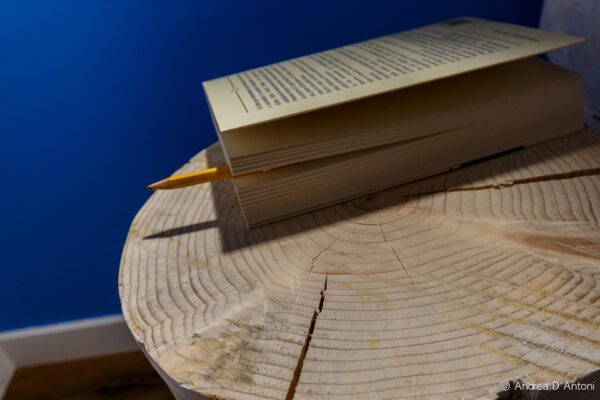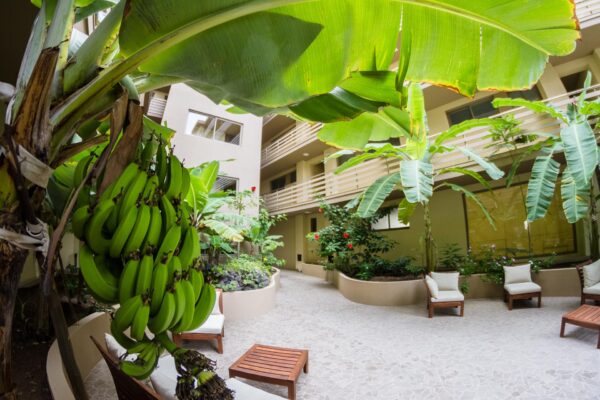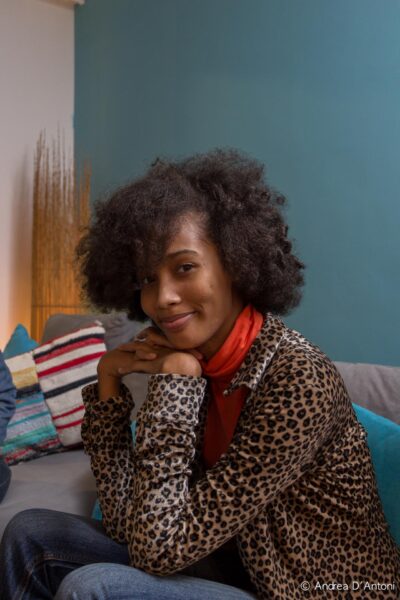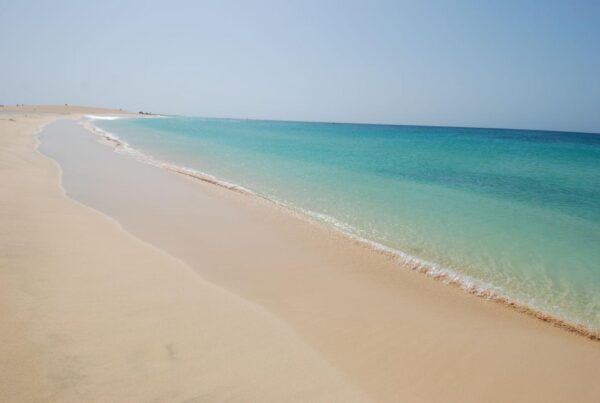 Casapercasa's Mood
To enter this project's mood it was vital to have an immediate relationship with the people and the place. A laboratory and a joinery workshop were set up there, to import our semi finished products from Italy and to gain a deeper knowledge of the production dynamics in Cape Verde.
In this oceanic and African context marked by simplicity and nature, where the people's humility shines, we chose to adopt a specific fil rouge: doing a lot with a little.
A dream comes true
Operating this way we were able to recreate simple spaces that are nonetheless rich with details and materials.
For example, we substituted closet doors with curtains, stripping down the traditional wardrobe structure with the goal of enhancing its aesthetic.
This simplicity was meticulously studied to the smallest of details, using stumps as nightstands, having the cabinets white boards evoking the sea waves, personalising the spaces using paintings and objects from the local art and culture.
The use of chipboards was impossible due to the salty air and so we opted for natural fir and local mahogany that we then treated with natural white oils to create simple but fascinating furniture. We also chose a heat-treated wood for the flooring, in all of its substantive, solid and sustainable beauty.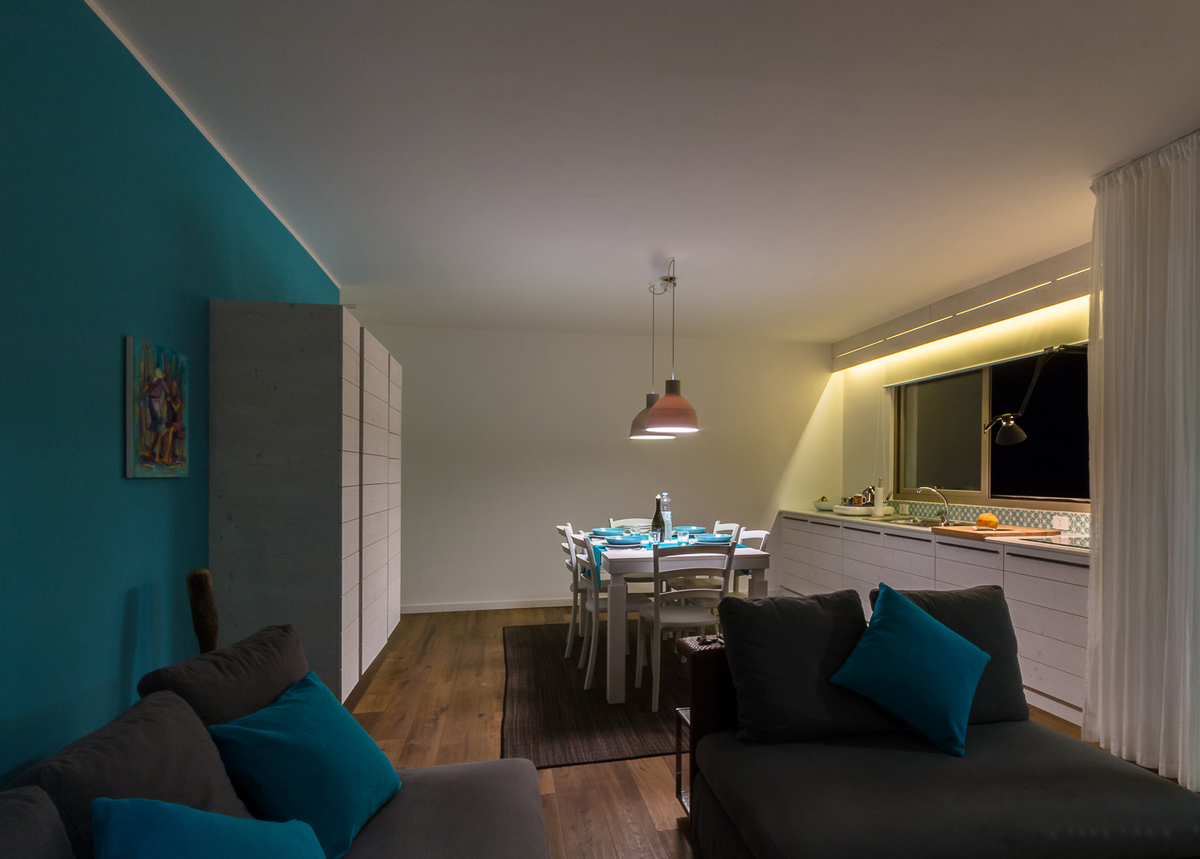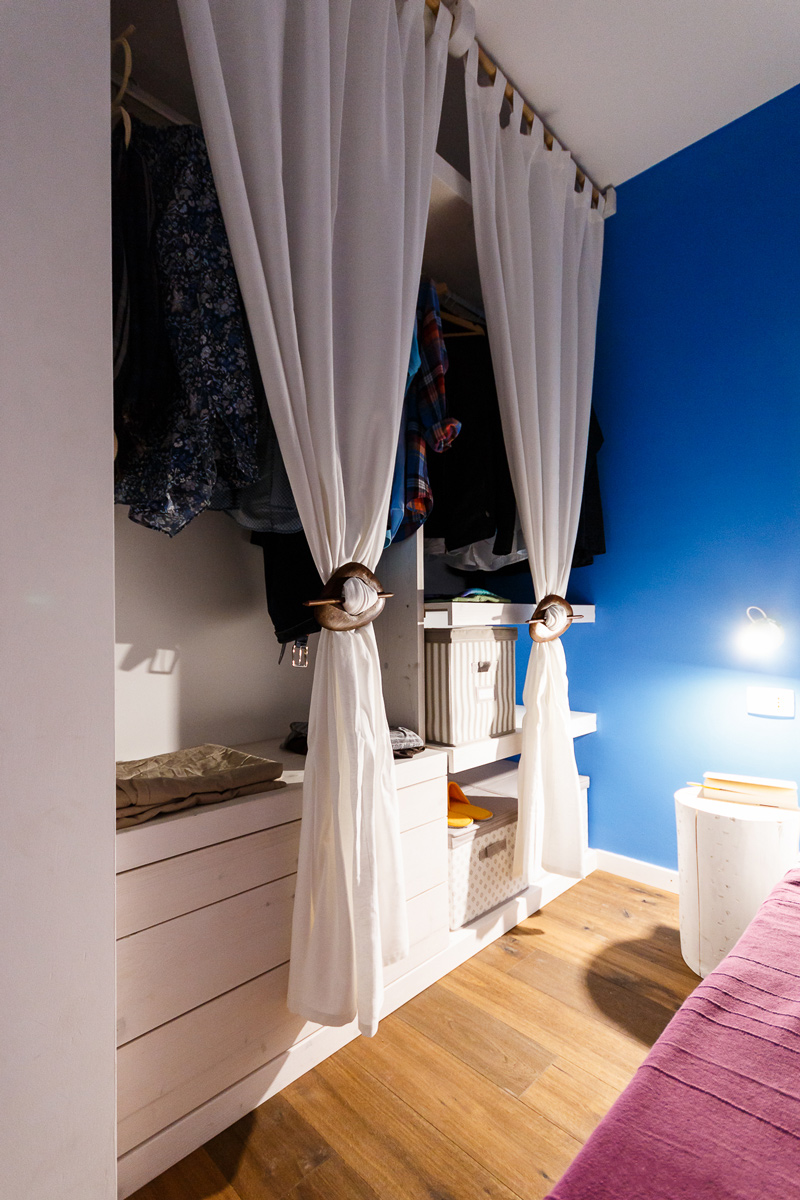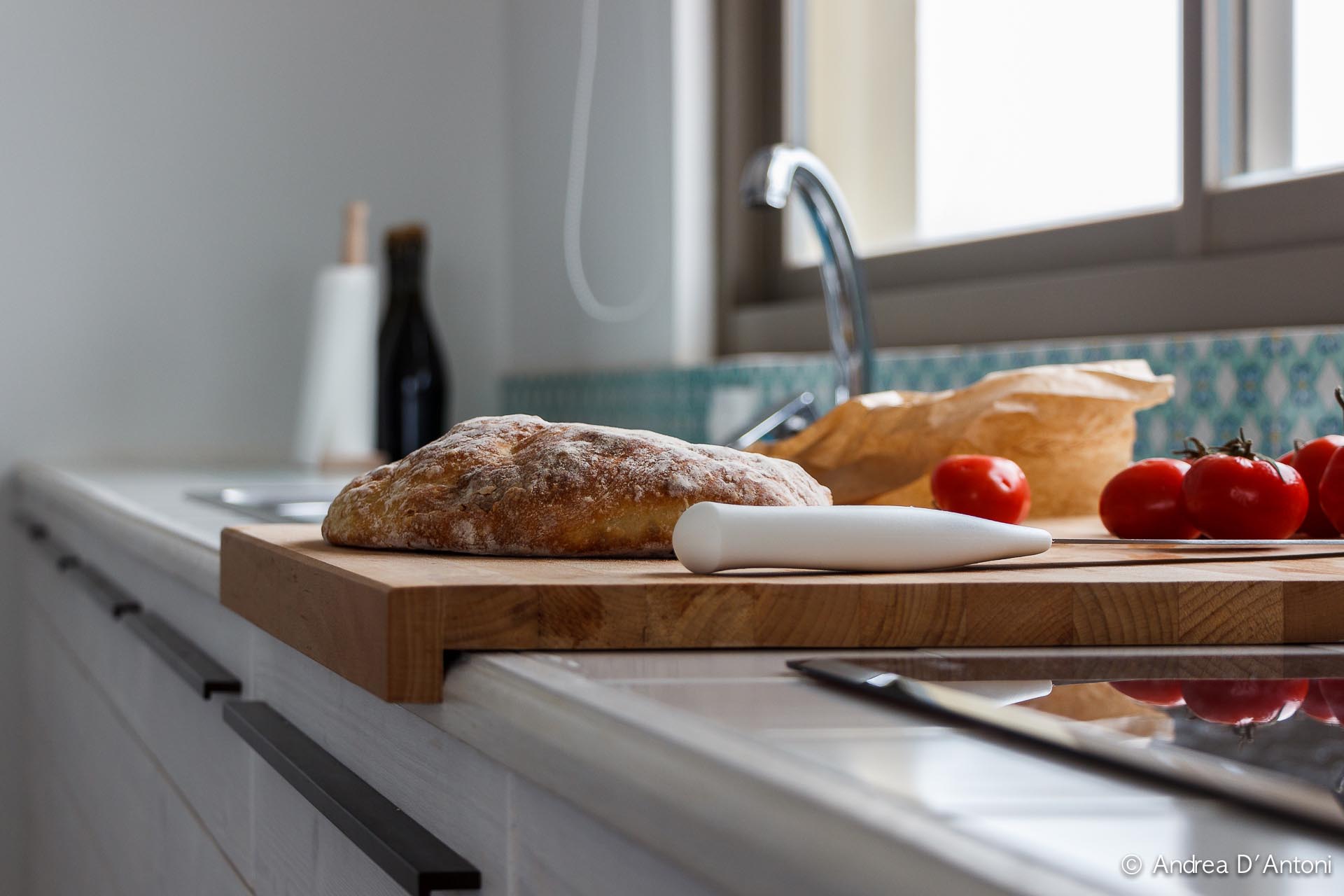 Focus on
The paintings matchings the wall colours are by Severo Delgado, a well-known local artist.
The bleached wood finishing was handcrafted by local artisans who cooperated on the project.
Cushions, bedspreads and curtains were partially made and tailored by a local seamstress.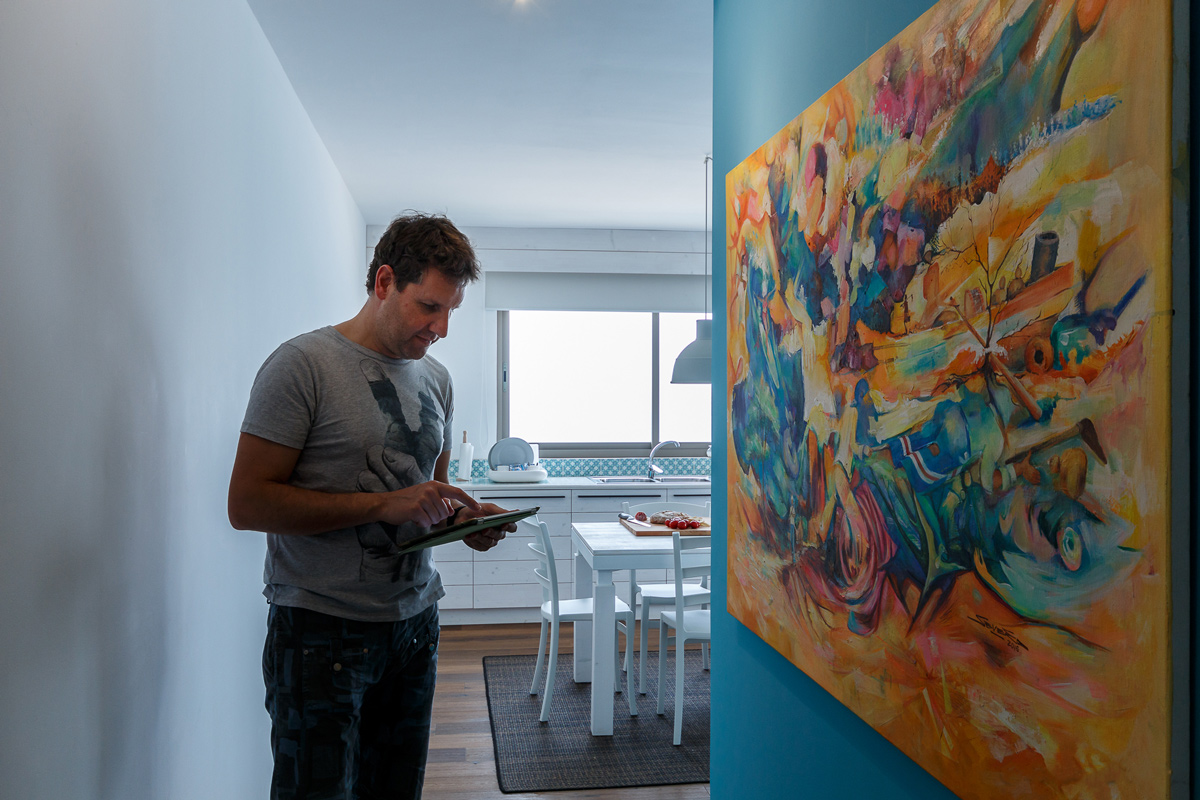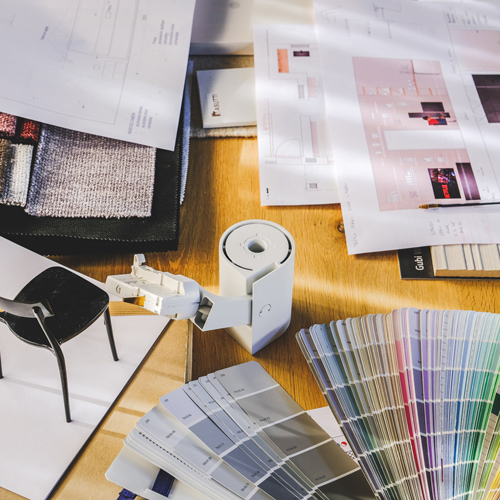 Some decisions follow the logic, some others the instinct.
Only by visiting Casapercasa's showroom and laboratories you'll finally be able to make decisions following your heart.