Customer's Dream
To this client's mind a home is quintessentially a place to relax, so each space had to transmit a sense of peace and tranquillity.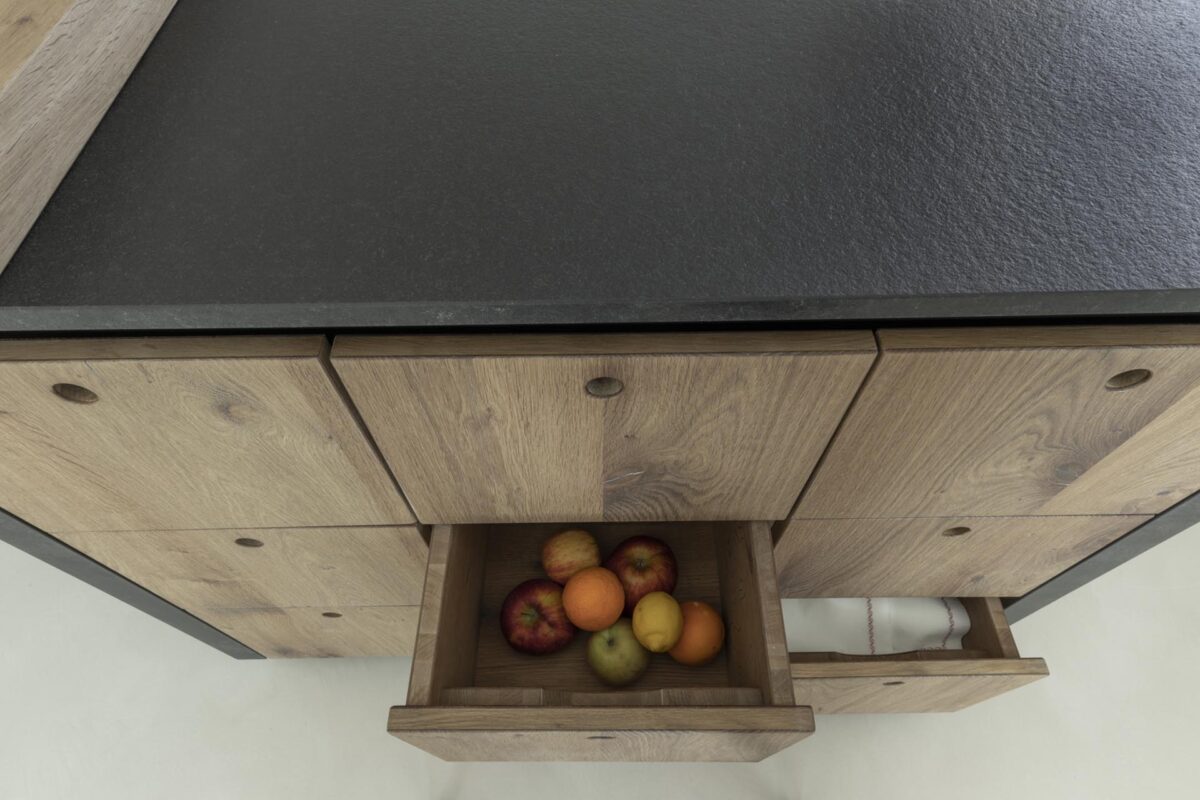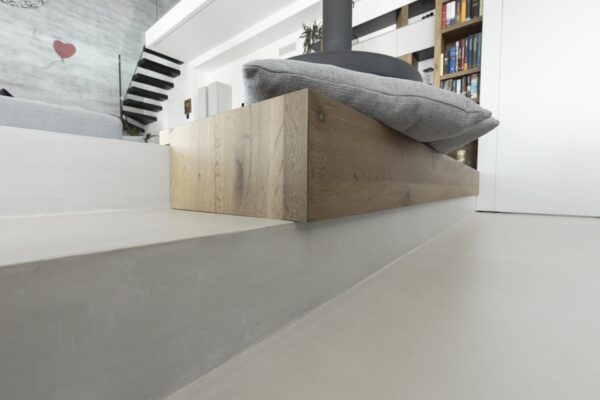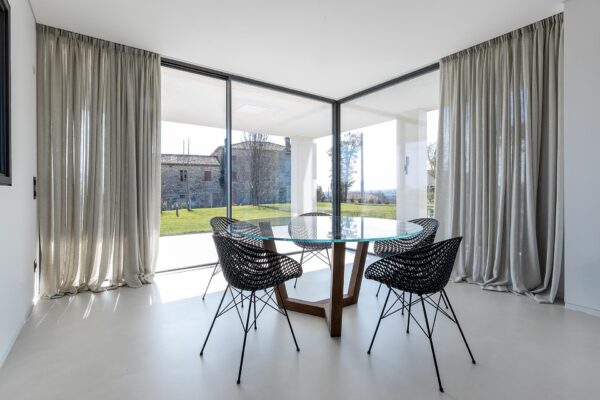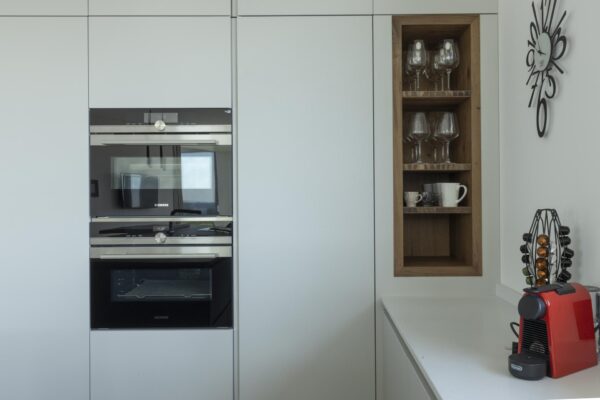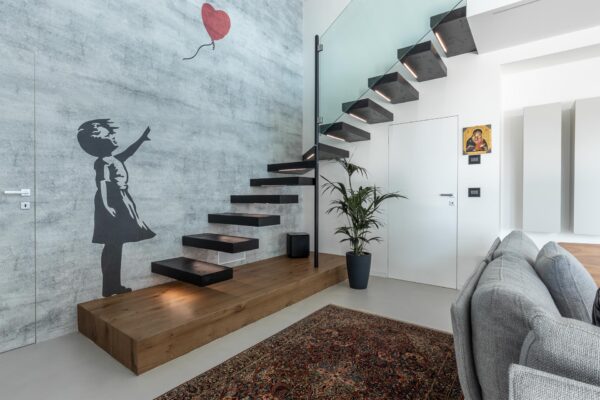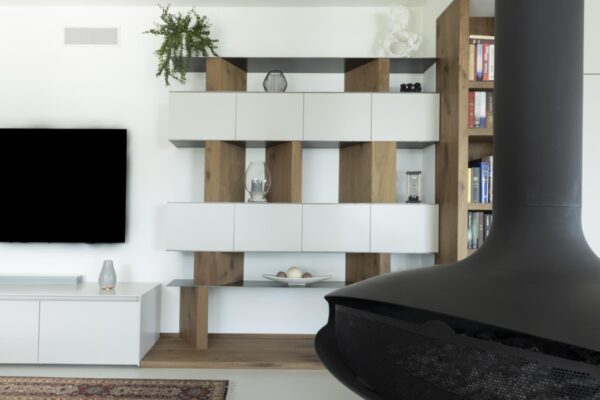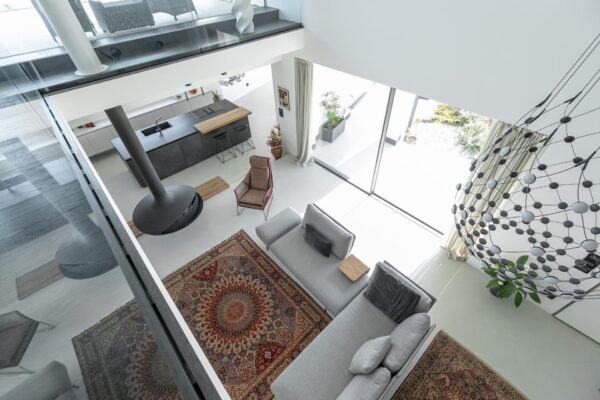 Casapercasa's Mood
Being the house very bright, Casapercasa opted for a widespread use of white and other light hues. We chose a multilayered heat-treated oak that then contaminated several objects in the kitchen and in the living room, such as the cabinet in the living room, the drawer units, the bookcases and the open units.  
A dream comes true
The choice of design elements such as the Mesh chandelier by Luceplan, the Saba sofa or the Focus fireplace is the perfect match with the creation of several objects and pieces of furniture made by casapercasa and with very specific lightning engineering choices.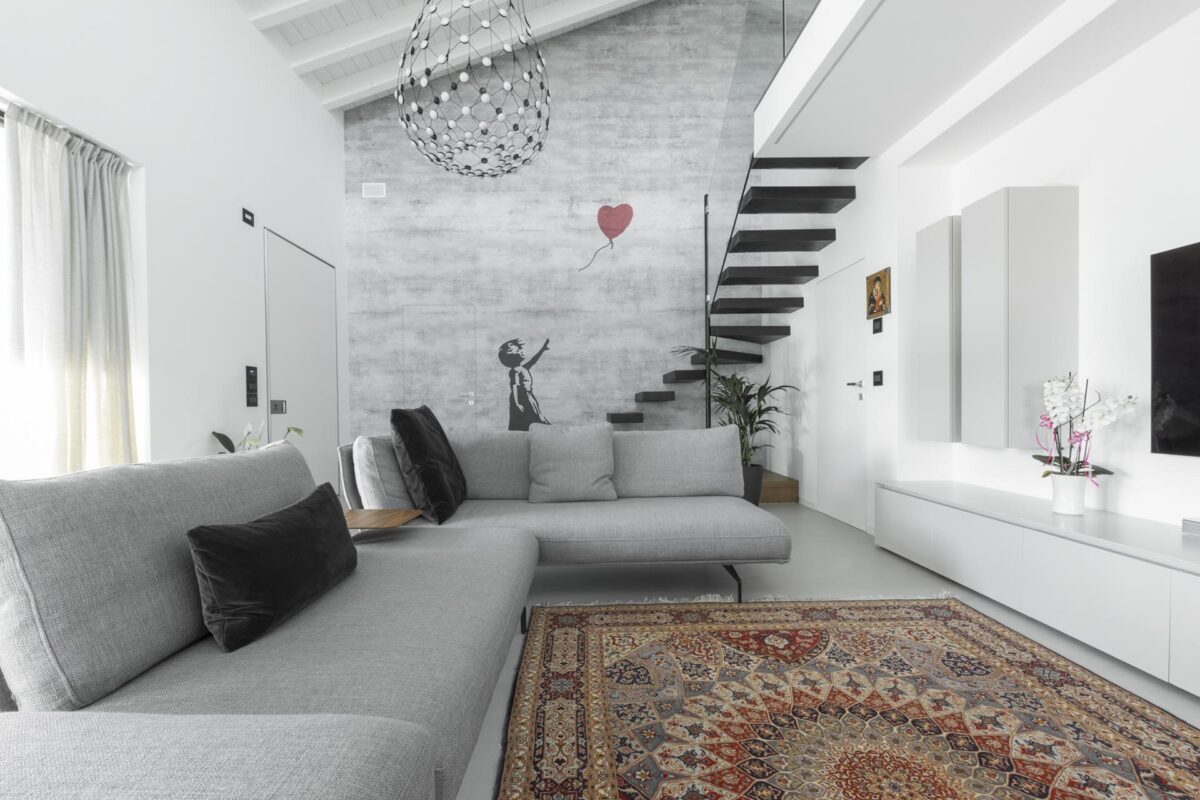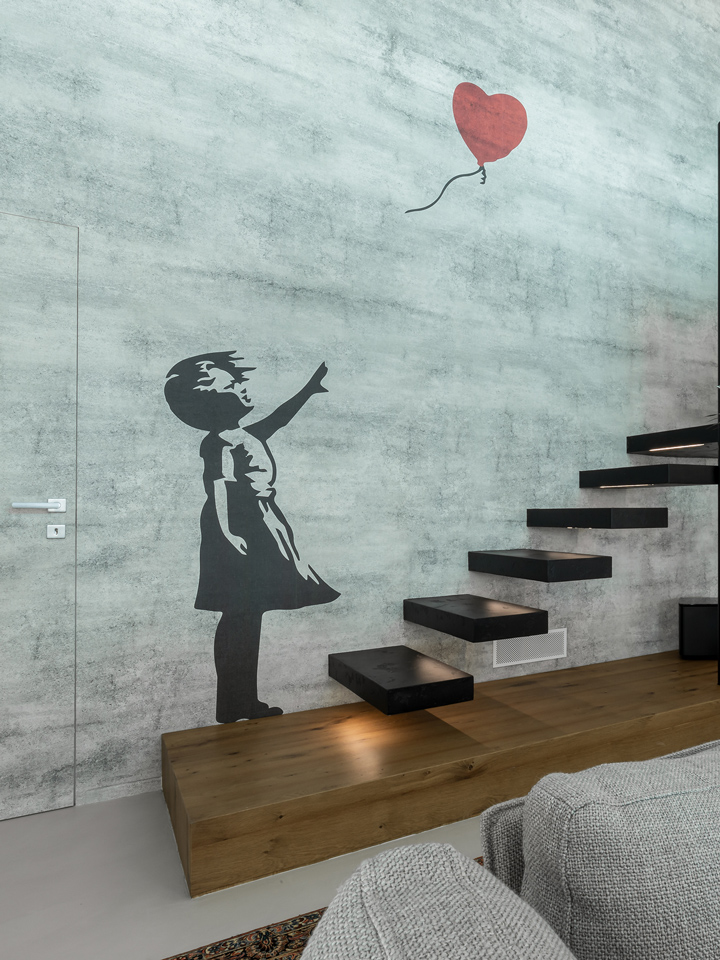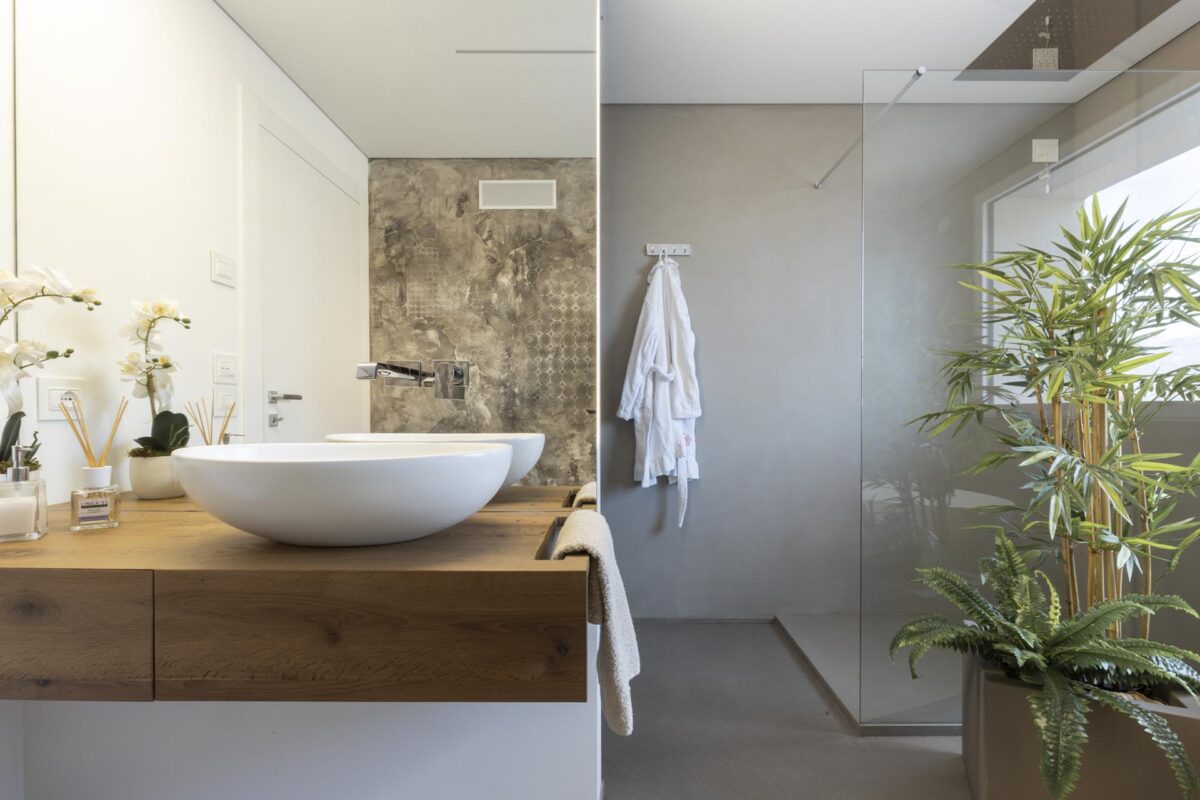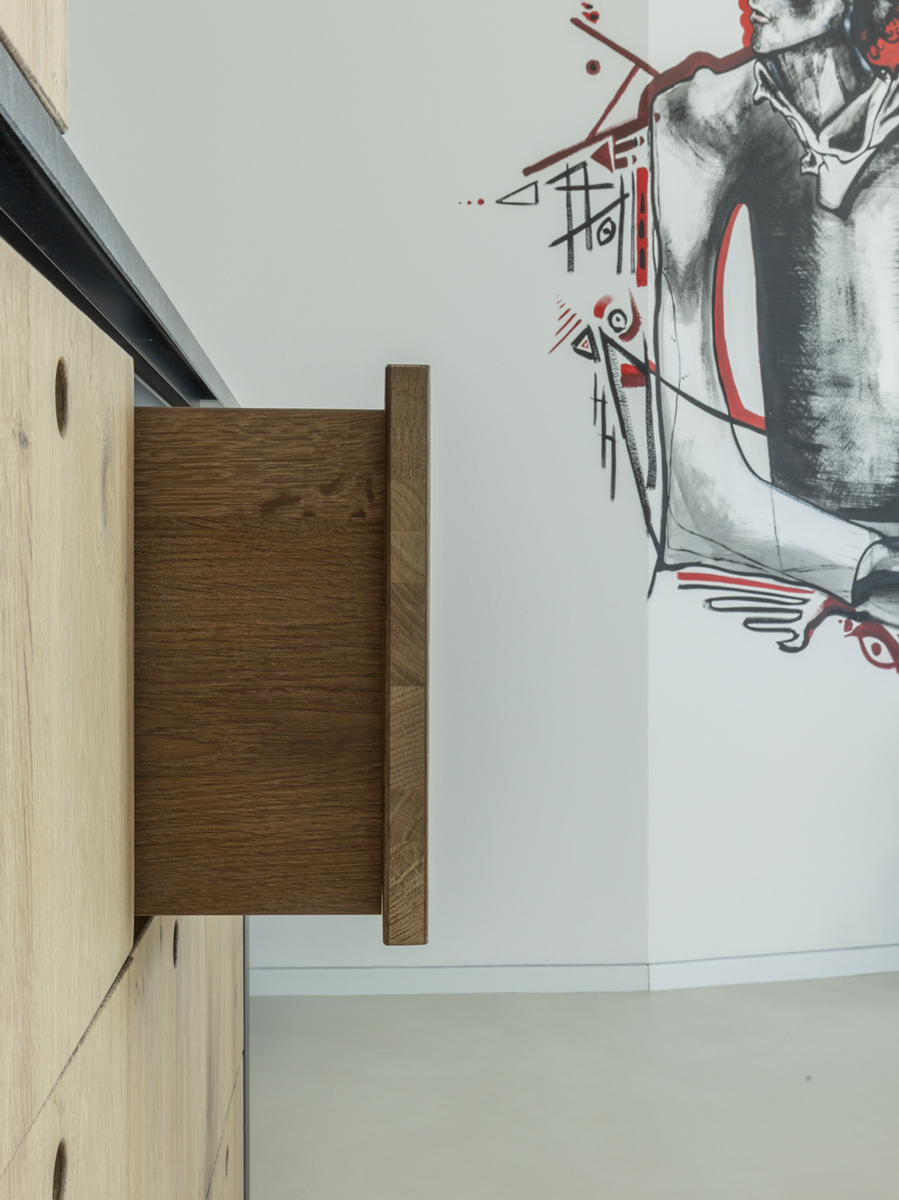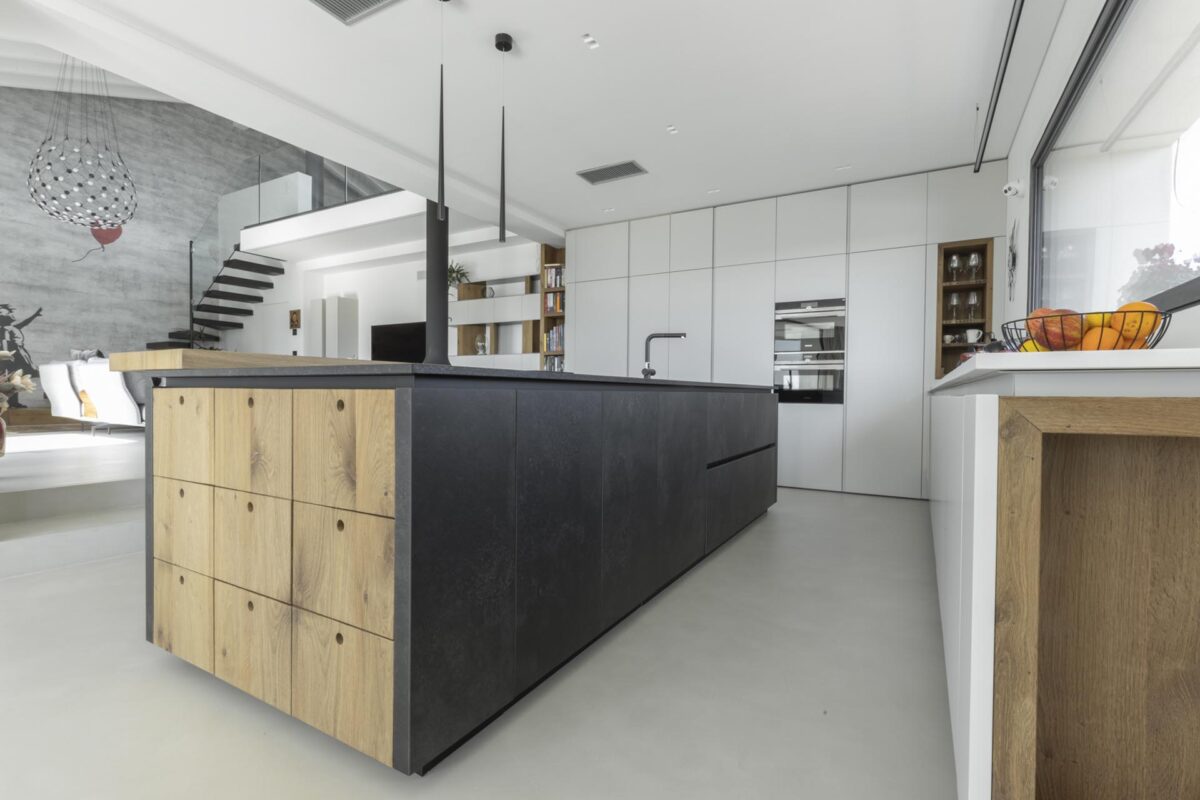 Focus on
A wooden element was designed for the step that separates the kitchen from the living room, adding seatings next to the fireplace
The Banksy reproduction on the wallpaper was custom made, choosing both the texture and the drawing, with the goal of hiding the door that leads to the home office
The wooden drawers in the kitchen island don't have tracks. They are simple boxes that slide effortlessly
The laundry room can be reached through a secret passage hidden in the kitchen wall unit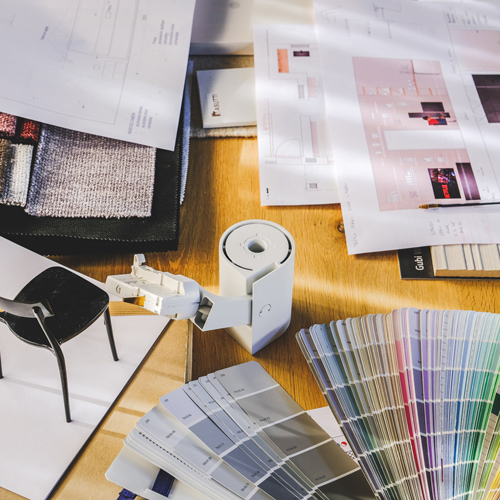 Some decisions follow the logic, some others the instinct.
Only by visiting Casapercasa's showroom and laboratories you'll finally be able to make decisions following your heart.