Customer's Dream
A wonderful loft in the heart of Manhattan and the willingness to bring it back to its former glory to enhance its origins, colours and materials, sharing with the client a definite industrial taste.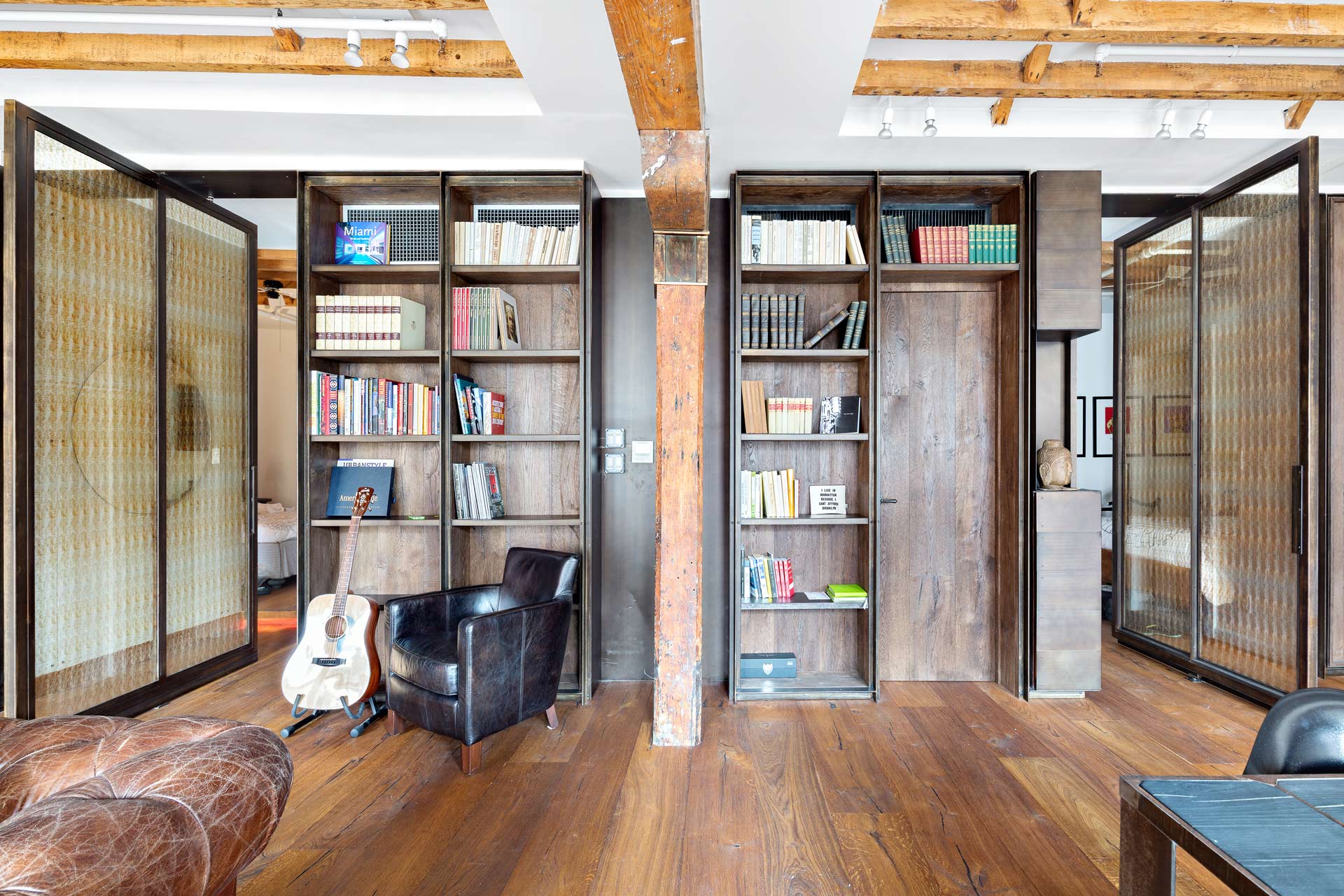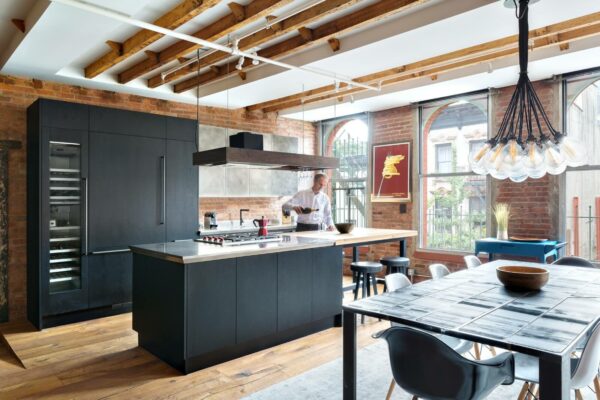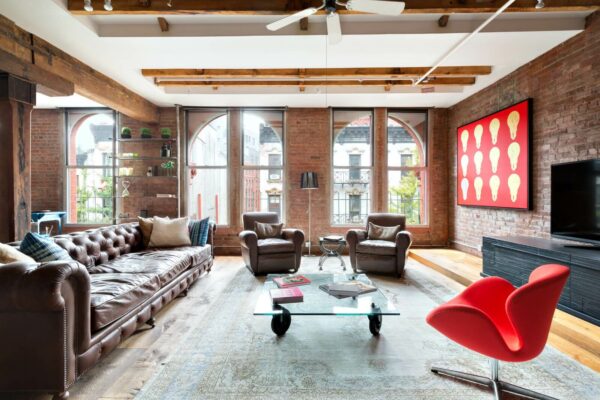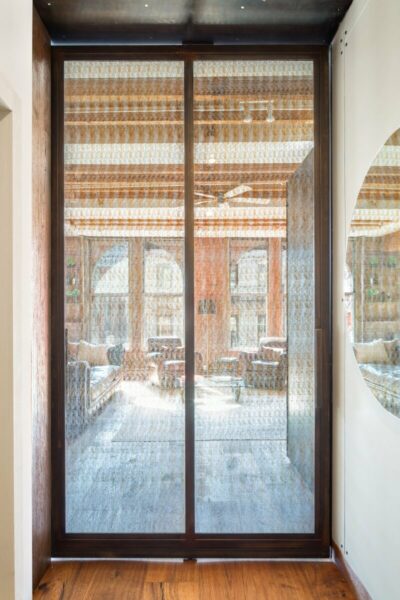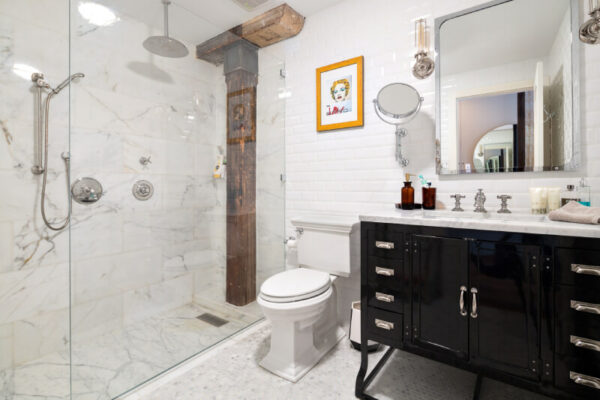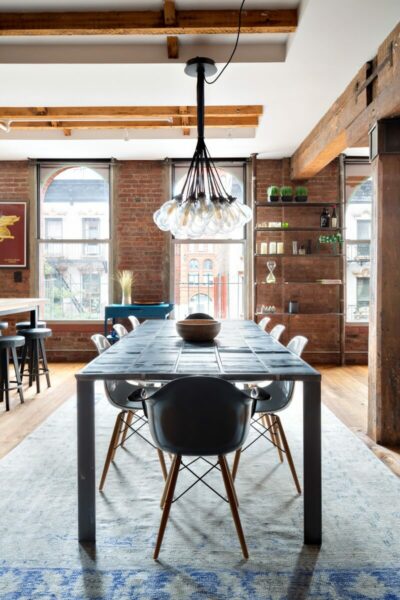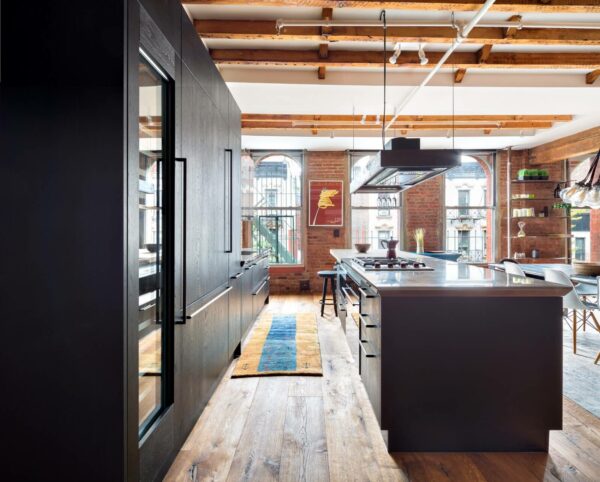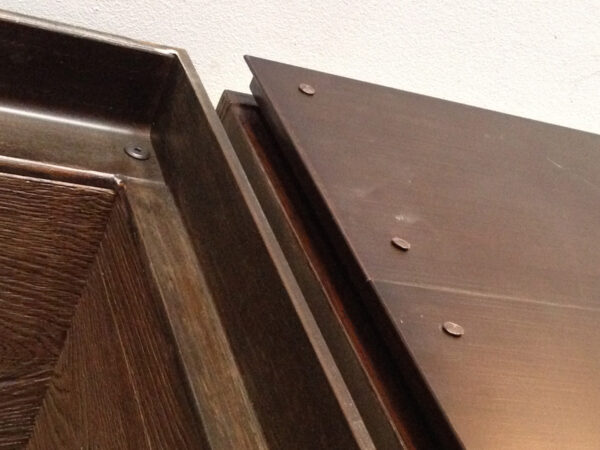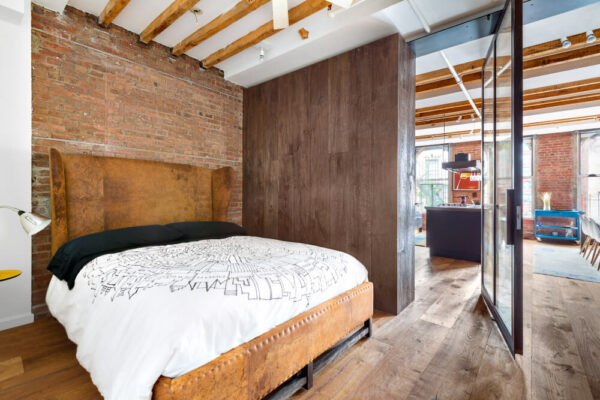 Casapercasa's Mood
In this project shared with Architect Giansilvio Girardi, the finishing touches and details needed special attention, with the goal of transmitting an industrial but elegant and refined vibe.
A dream comes true
The artisanal elements specifically designed for this space are many, in order to recreate the typical atmosphere of the old production areas and warehouses in New York.
The big planks in unstructured oak – plastered in black by hand – draw inspiration from old red wine barrels and perfectly compliment the original wooden beams.
The hues are dark, veering towards bronze.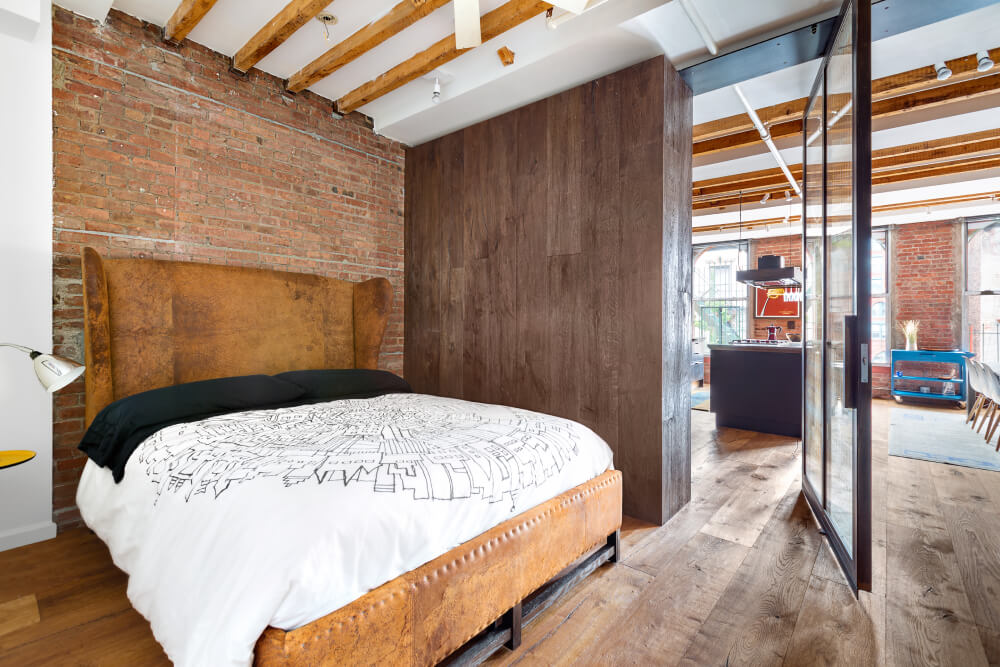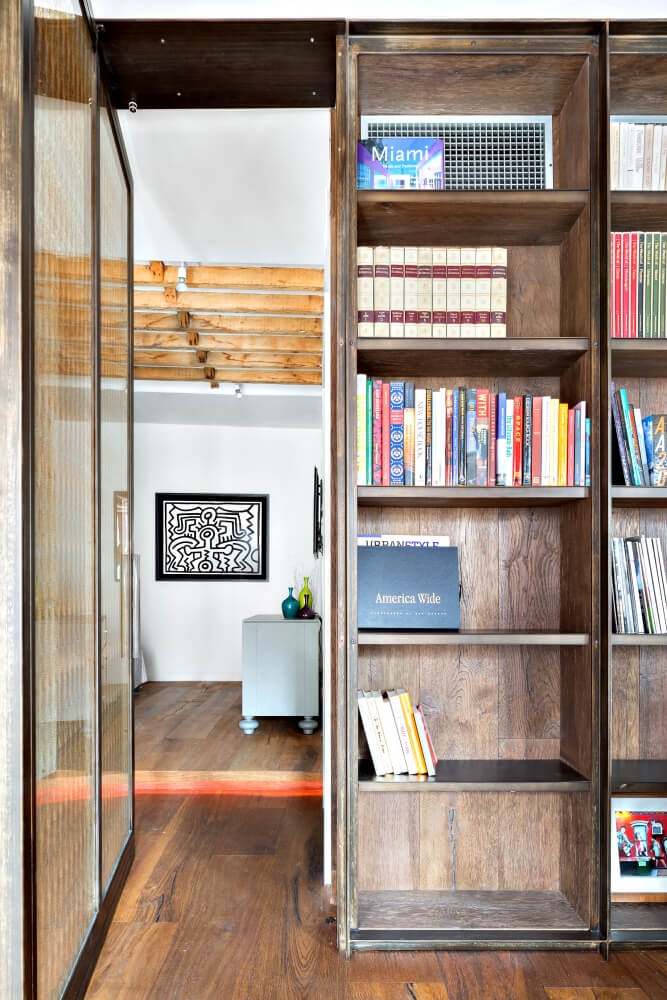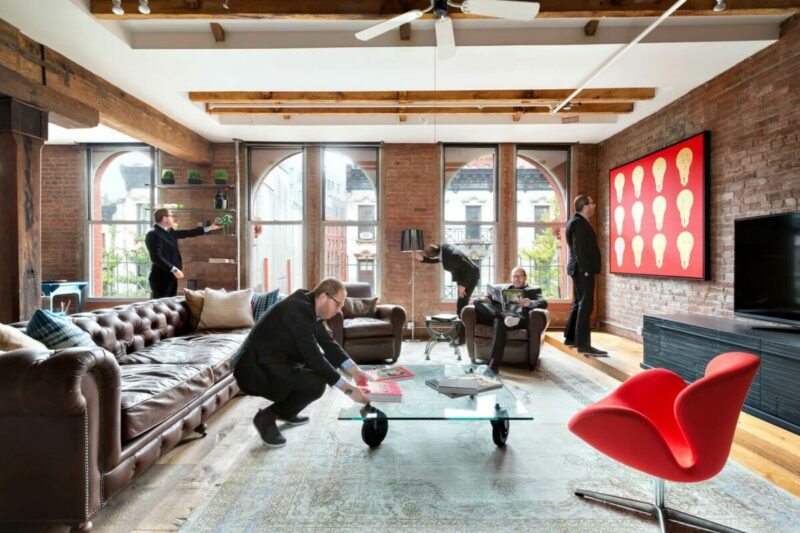 The loft houses artworks and artistic objects that the client searched and bought in the city, whereas everything else was made by hand in our artisanal laboratories: from the pivoting doors to the double glazing windows containing a Rubelli fabric, to the bookcase that functions as a space divider. A thorough endeavour, up to the smallest detail, like the glass holder integrated in the hood and the doors and windows hinges made by hand in perfect American industrial style.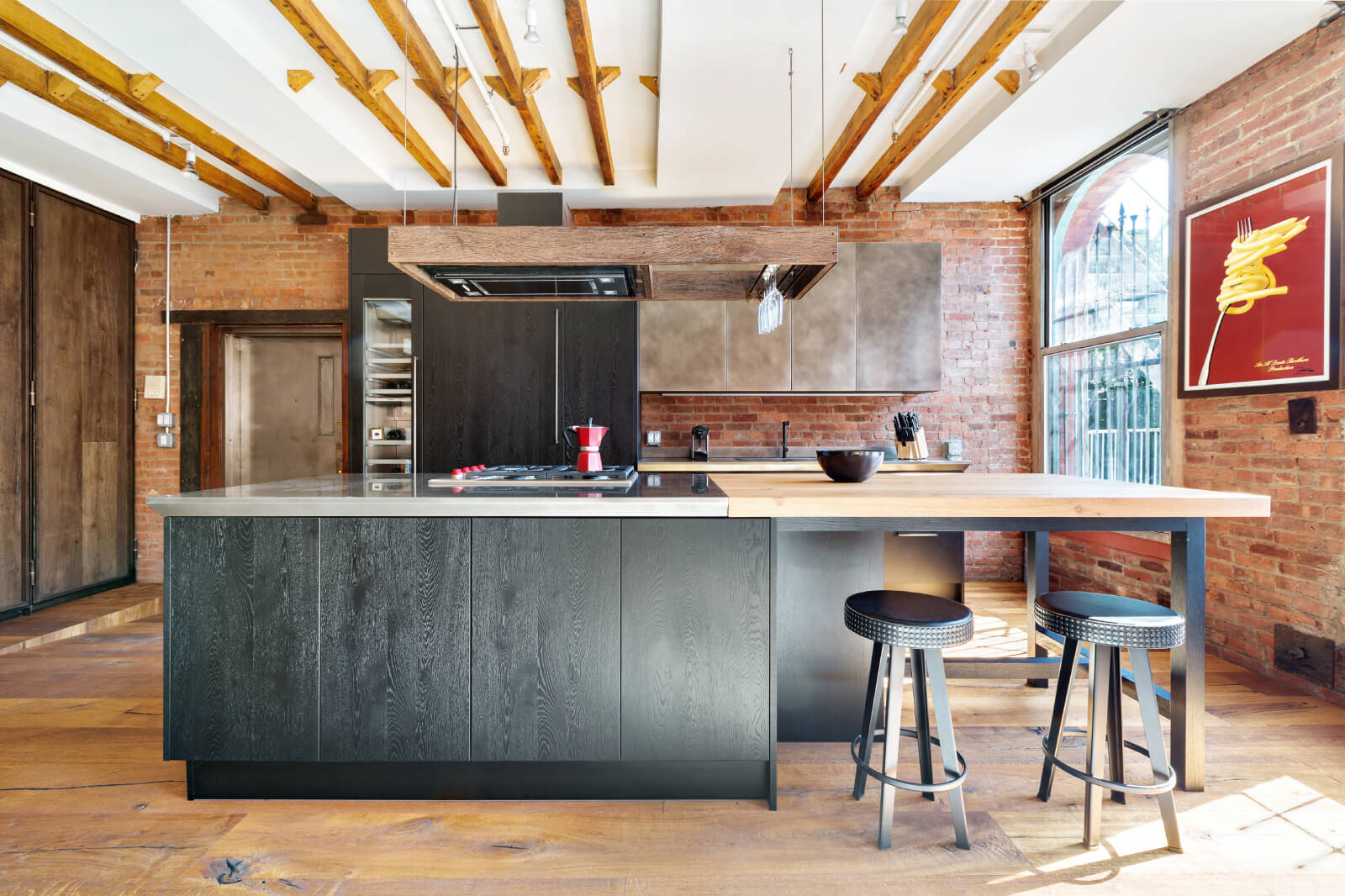 Focus on
The beautiful iron table was made by Marchea, and all the black larch wedges were produced in our laboratory
The metallic elements' finishing on the wall and on the pivoting doors was made by hand by a crafty artisan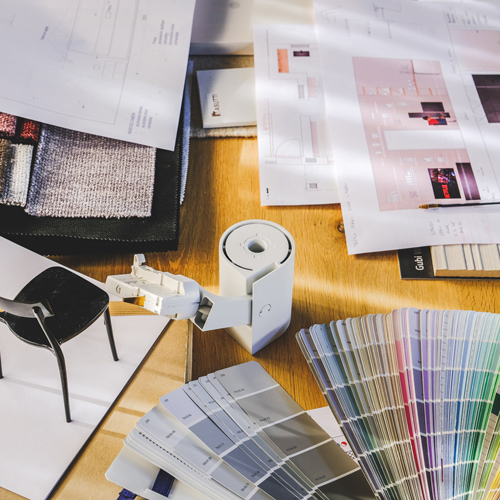 Some decisions follow the logic, some others the instinct.
Only by visiting Casapercasa's showroom and laboratories you'll finally be able to make decisions following your heart.