Customer's Dream
A design specialised company must be able to put across design concepts and in this specific project the client needed a showroom that could fascinate and involve the visiting clients, taking them to a space that would highlight the value of Italian creativity.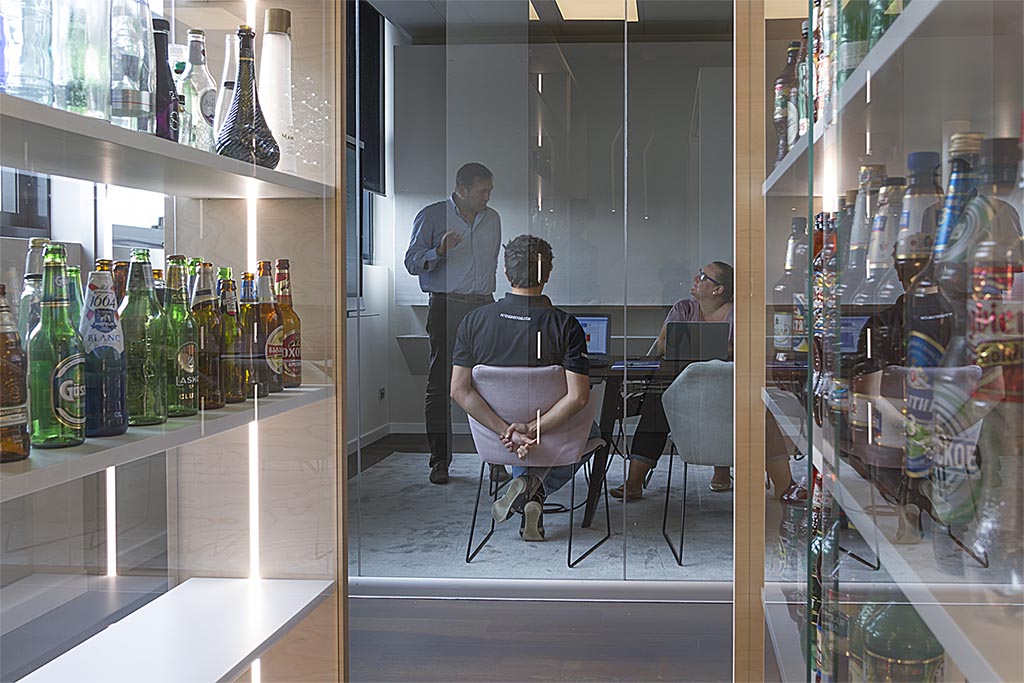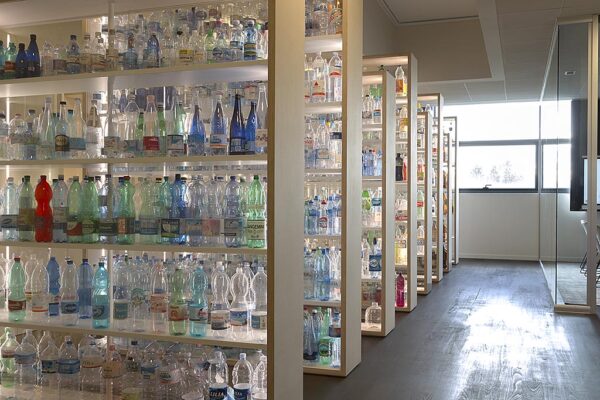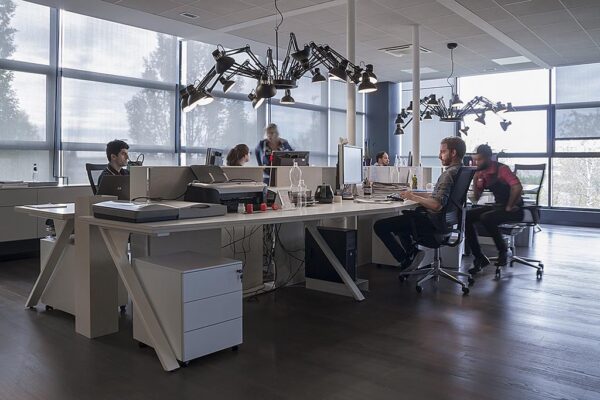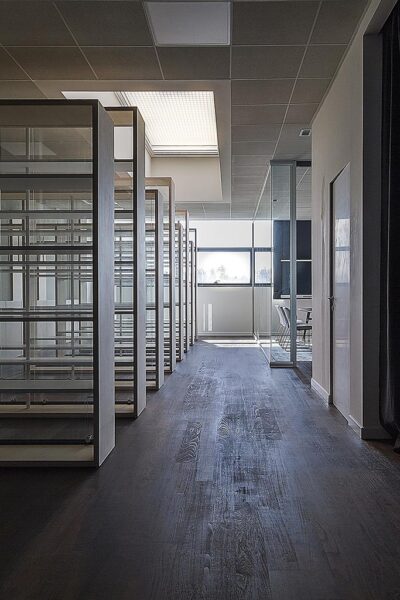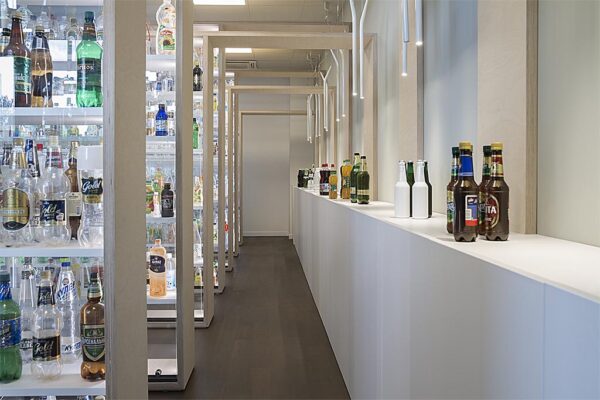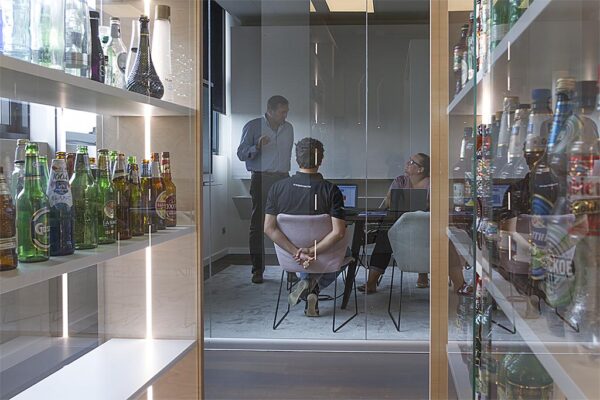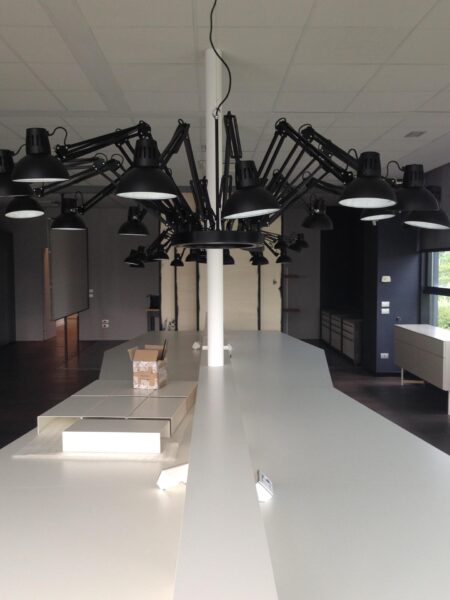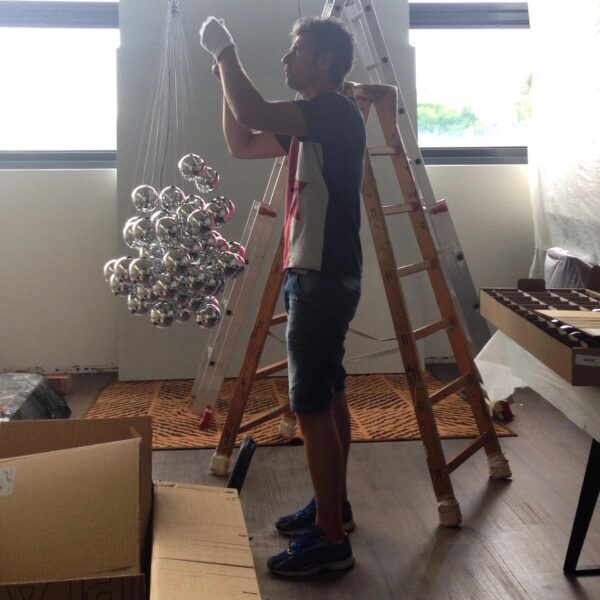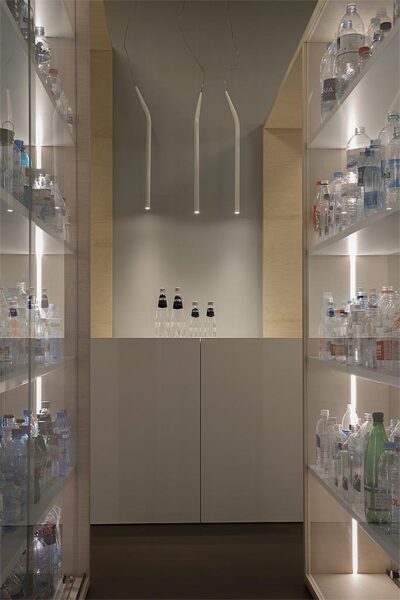 Casapercasa's Mood
Casapercasa's mood focuses on sharing. The transparency is a clear reference to what the company overtime specialised in: the design of bottles for the most renowned Italian and international brands.
This is why we decided to emphasise the client's work and all of the studies, researches and experiments, where the designers' discussions are key to any successful projects.
A dream comes true
These are the places where differently skilled groups of people meet: design, marketing, planning and production.
These people need constant confrontation and for this reason the old structures with cubicles couldn't be maintained.
Casapercasa designed big desks with eight working stations to favour communication between those involved in the same project.
A living room-office for important meetings was created to host international clients as if they were in a living room, bolstering relationships and showing the renowned Italian hospitality.
The meeting room was turned into a bottleteque, a real bottles museum that shows not only prototypes but the vast company's know-how, the story of the different projects and their realisation.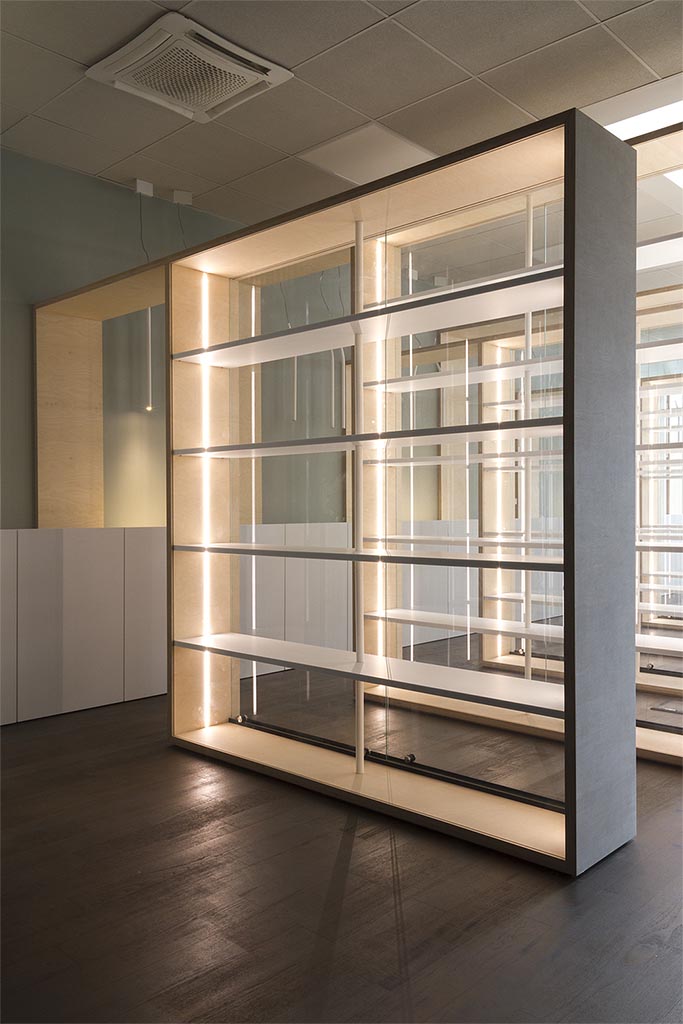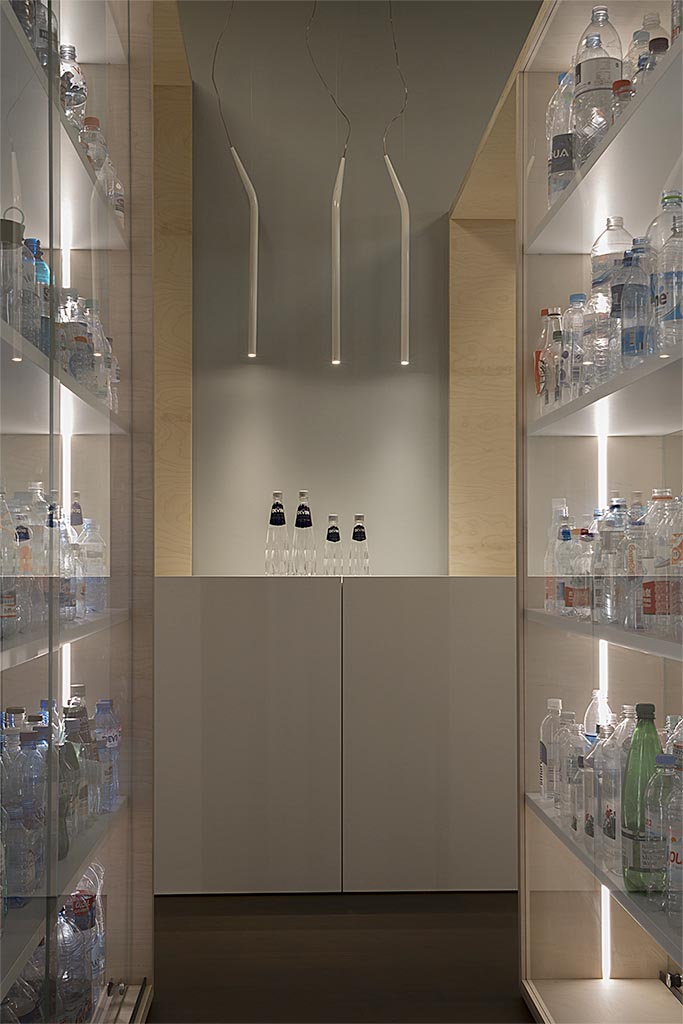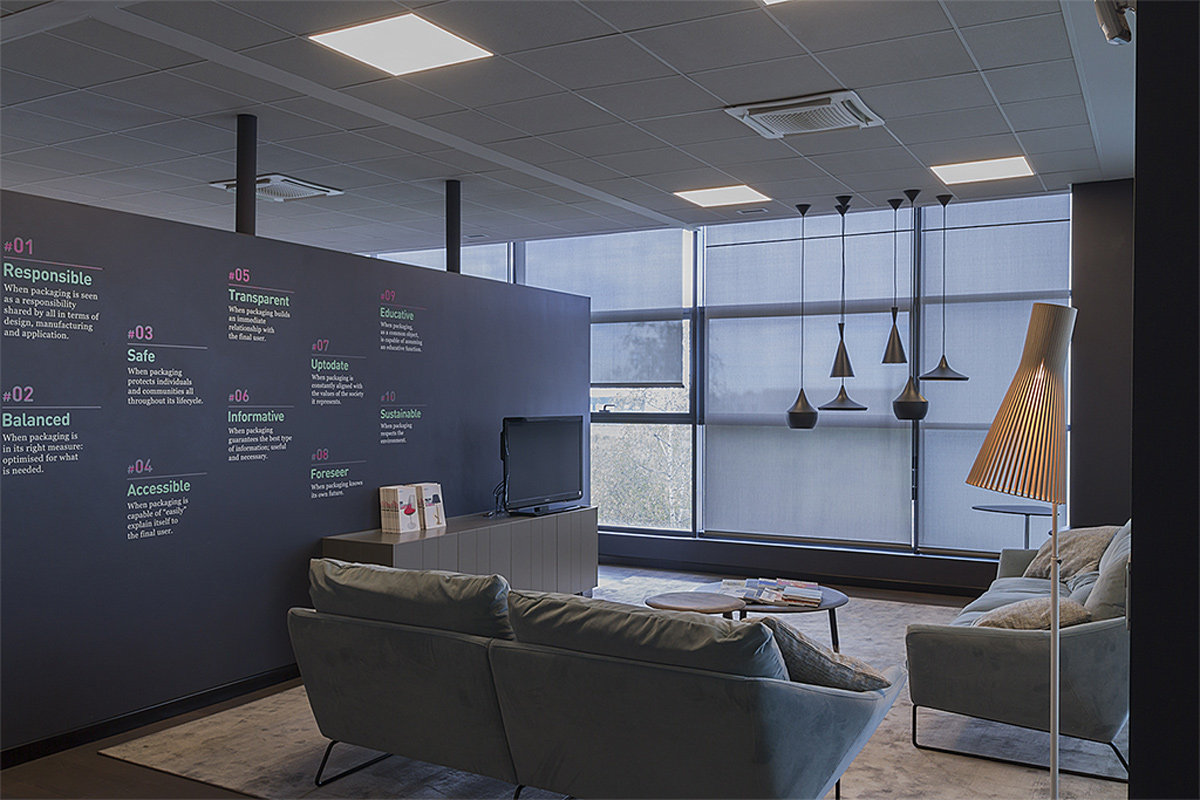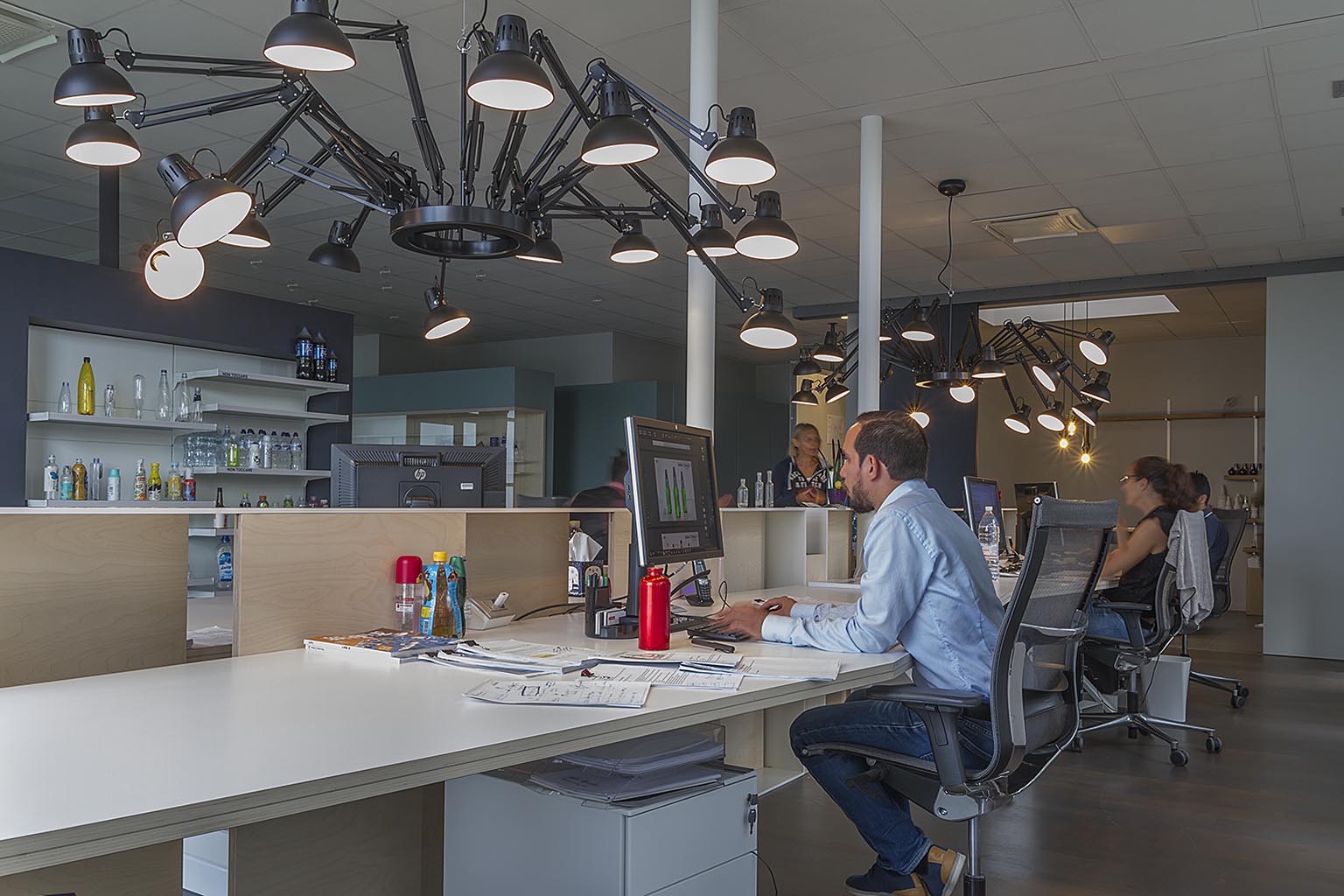 Focus on
The Mooi chandelier was chosen to highlight the concept of a study, but to also celebrate teamwork
The piece of furniture with Lago's fabric in the meeting room was chosen because it's sound-absorbing
The spaces are enriched by international brands such as Tom Dickson, Tradition and Sekton, to further highlight the many different nationalities of clients and guests and by doing so transmitting the idea of an international company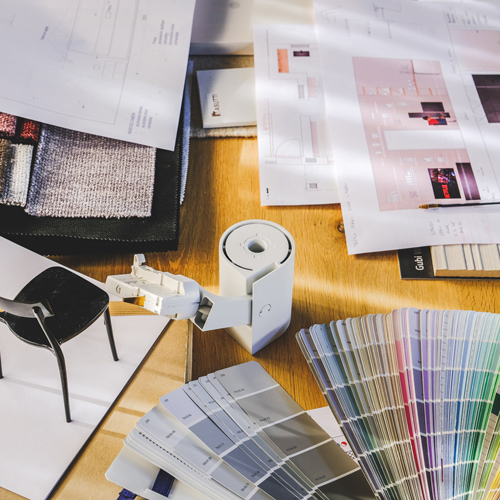 Some decisions follow the logic, some others the instinct.
Only by visiting Casapercasa's showroom and laboratories you'll finally be able to make decisions following your heart.