Customer's Dream
The customer's request was clear: everything was to be made of wood, lots of wood, to be seen, touched and felt.
The small space had to be able to house a numerous family and become a pleasant shelter from the hustle and bustle of the city.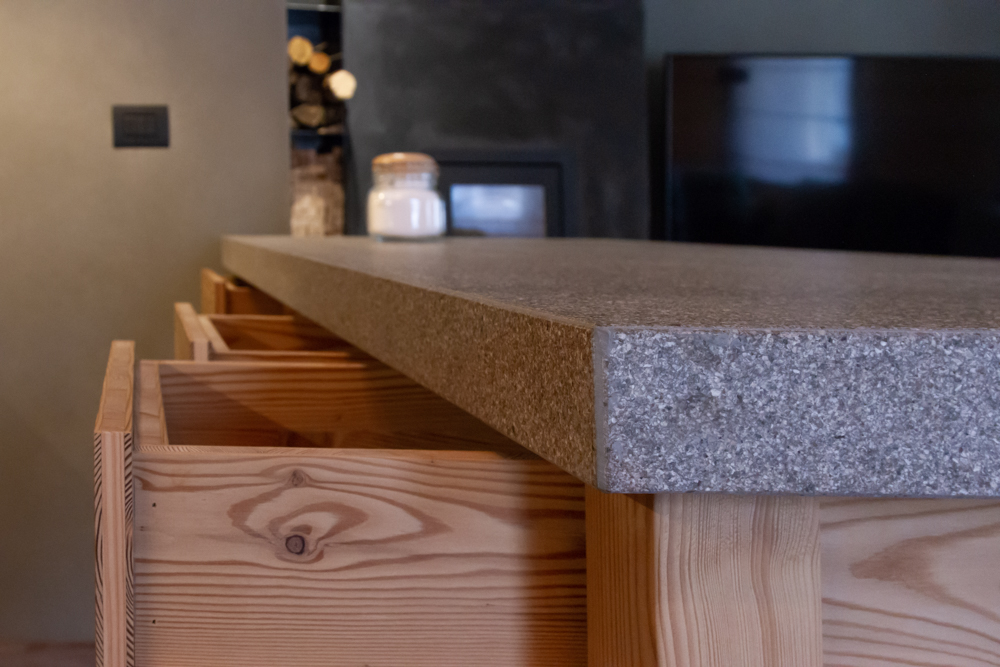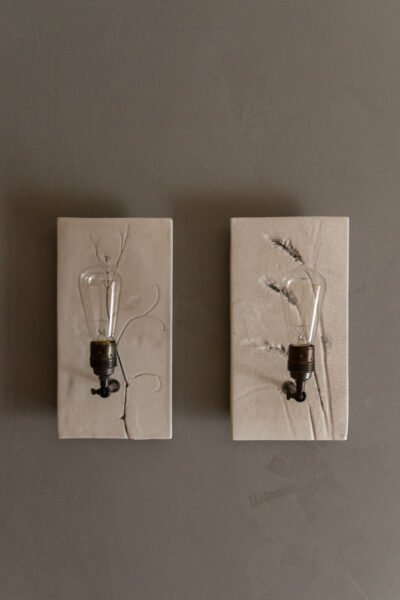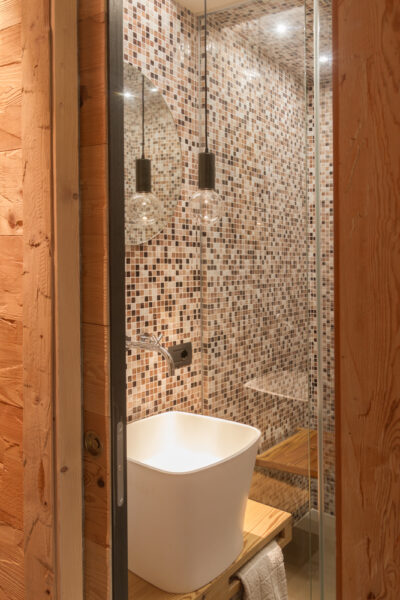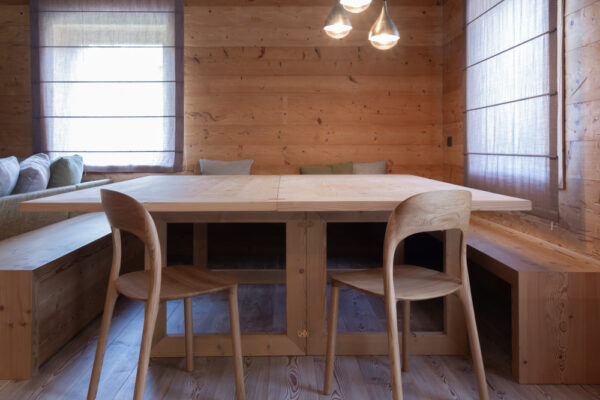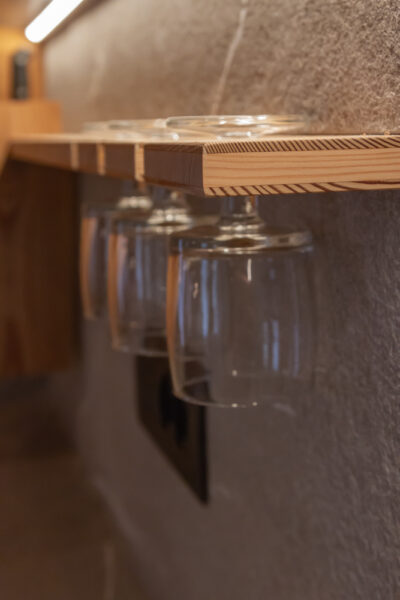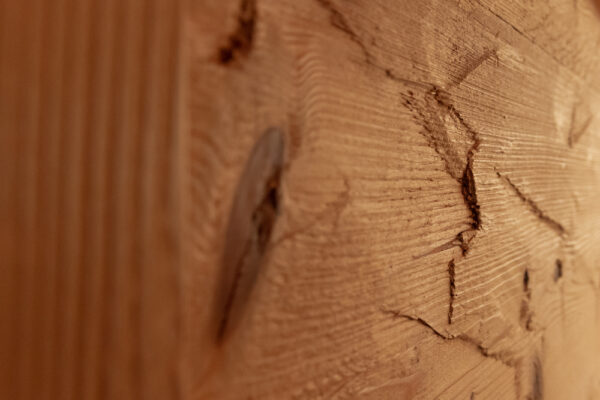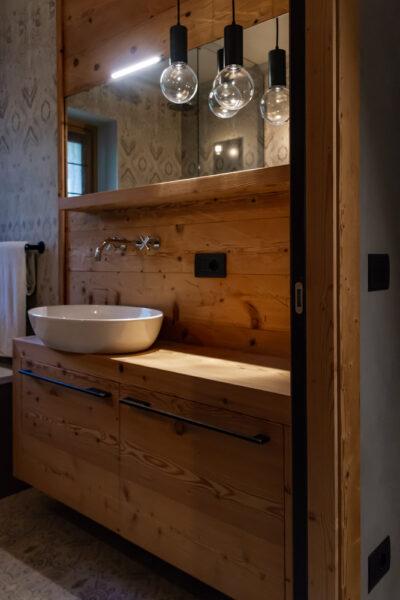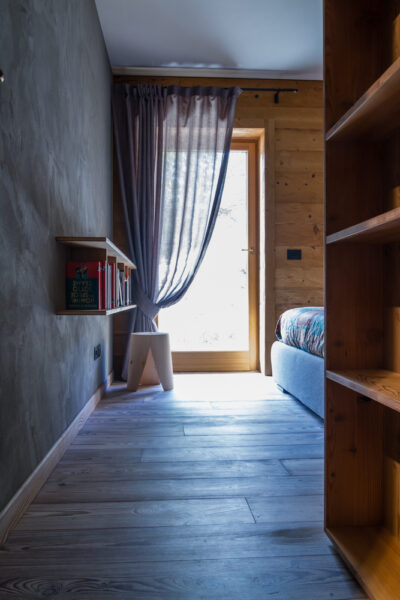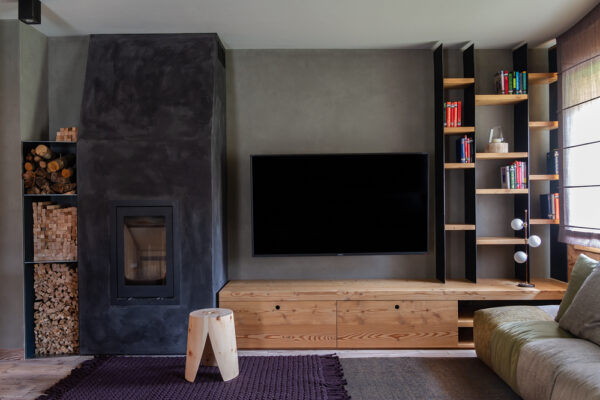 Casapercasa's Mood
Casapercasa's concept was consequently all about wood, but integrating a lot of metal.
The window frames, the door enclosures, some parts of the kitchen and even the fireplace and the bed are made of metal, as if a blacksmith had designed them.
The idea of sharing is the heart of the project, in a space made precious by oak and larch, linen and cotton fabrics, natural stone and clay.
The chalet though doesn't have a traditional rustic feeling, thanks to the use of fresh wood instead of the classic aged one.
A dream comes true
The joy of cooking, being together and living in the home is not diminished by the smaller spaces.
Many expedients were found to use and valorise every single centimetre, like the table that can double in size or the swiss pine logs used as seats, chosen because of the relaxing properties and great scent that this type of wood has.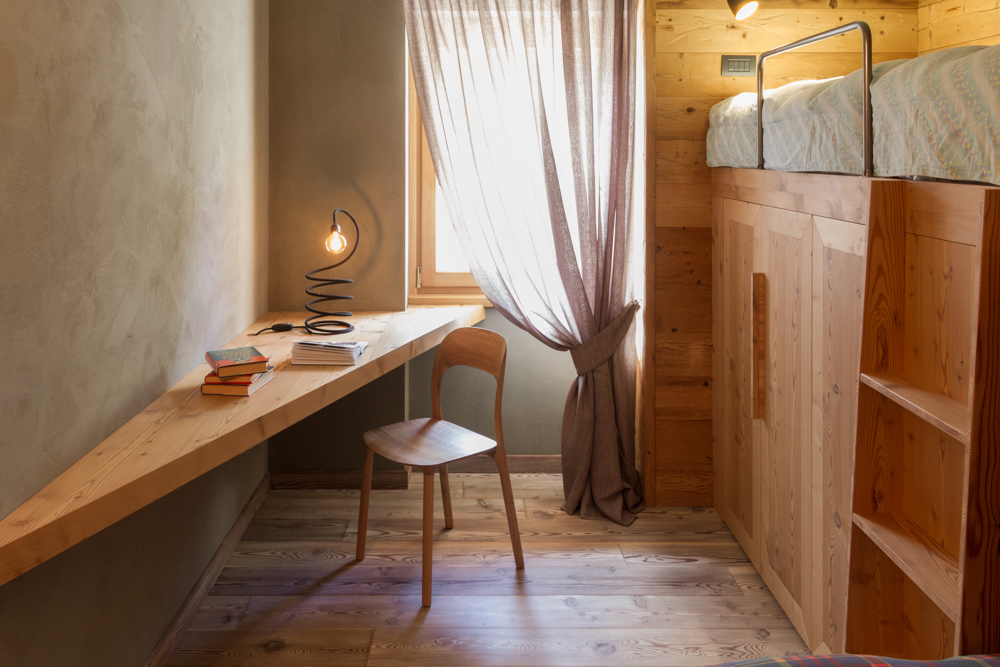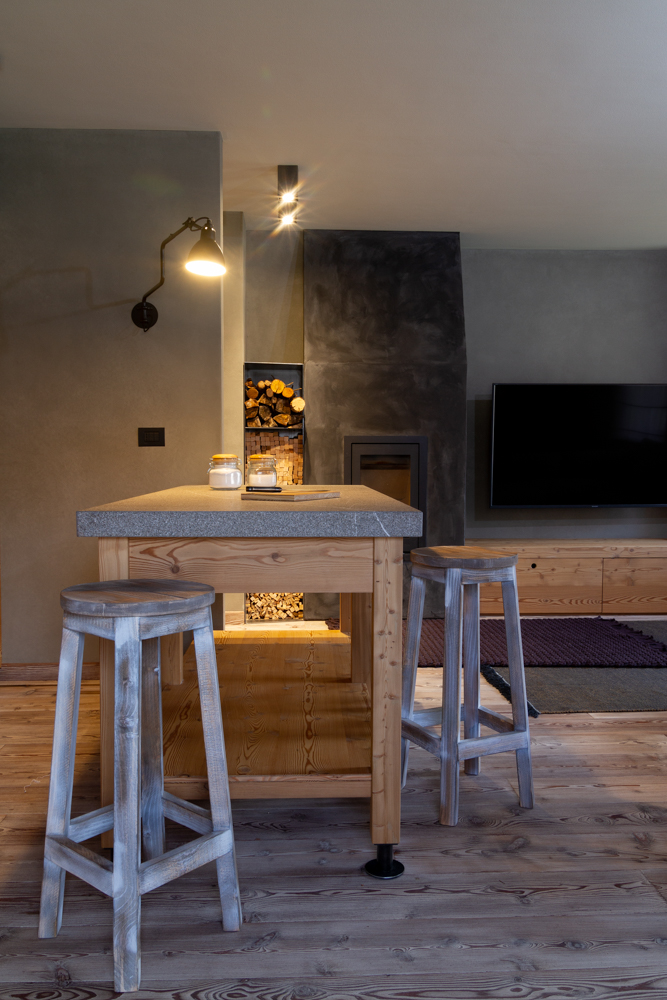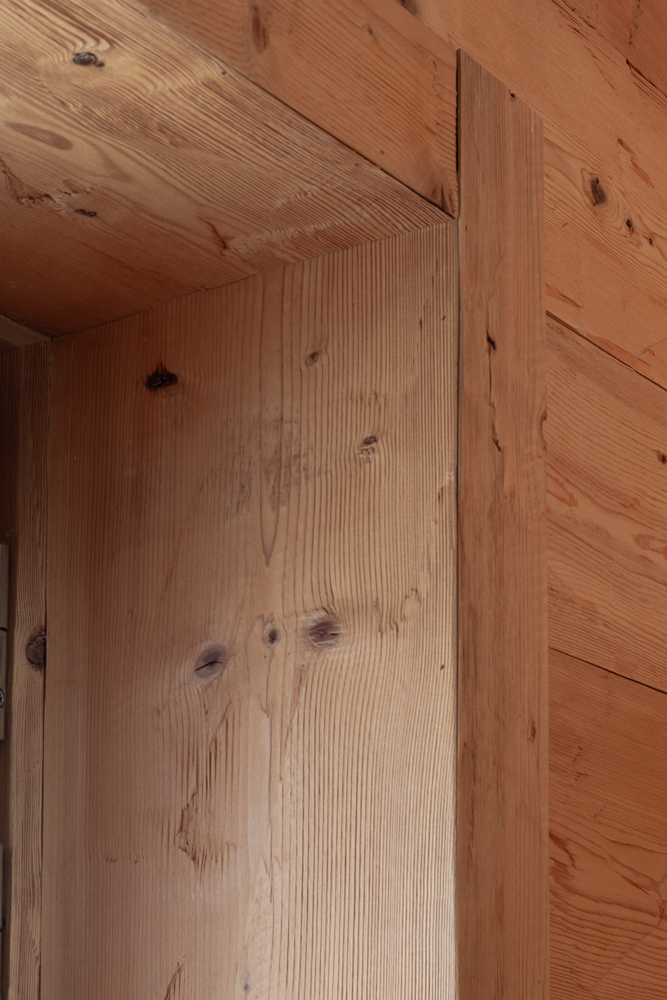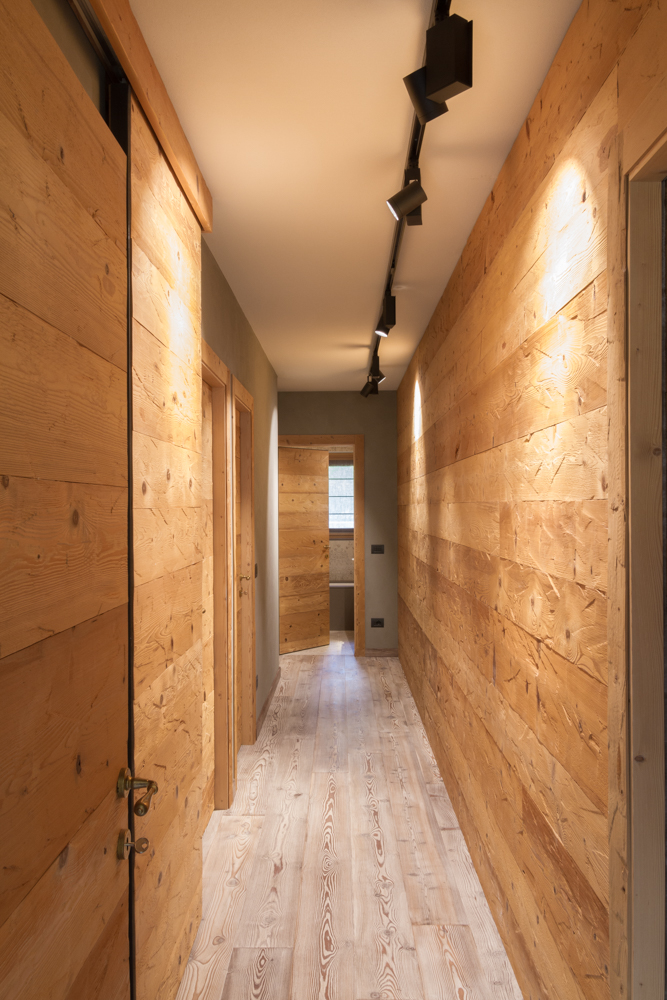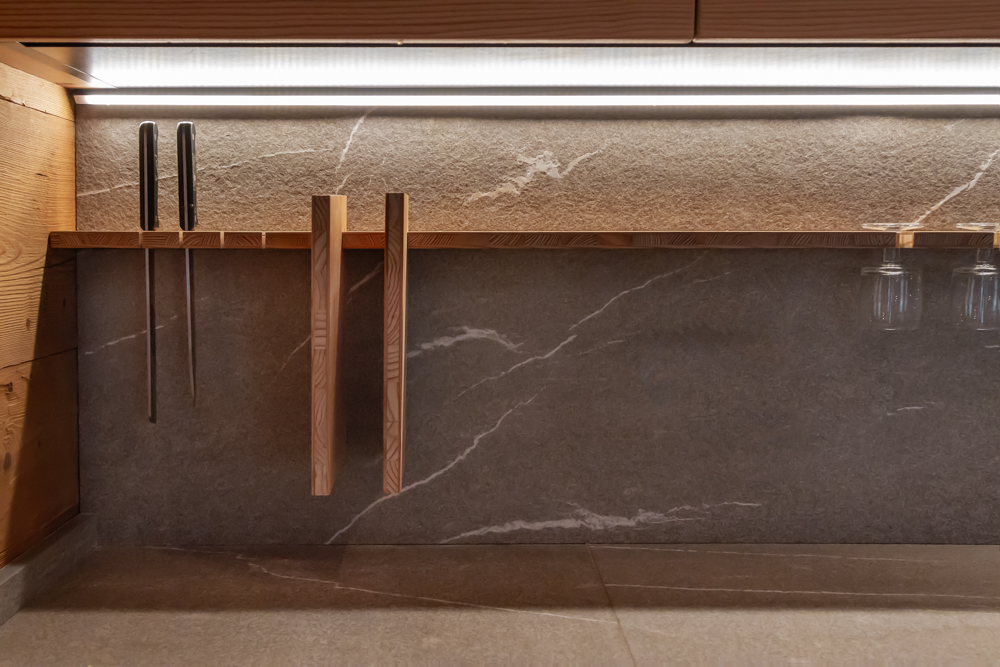 Focus on
the wall covering is "axed": a particular technique used to make to wood look imperfect and rough, as if it had been worked on with an axe
Renza Serafini's lamps were used, so that the chalet doesn't look banal
The windowless bathroom has been covered with mosaics so that it looks like a small Hammam
The table doubles in size by flipping the surface and opening the legs. The piece of furniture behind the sofa becomes an additional bench
The fireplace casing is made of ceramic fibre panels that store heat and keep it for several hours. A sort of a fireplace-tiled stove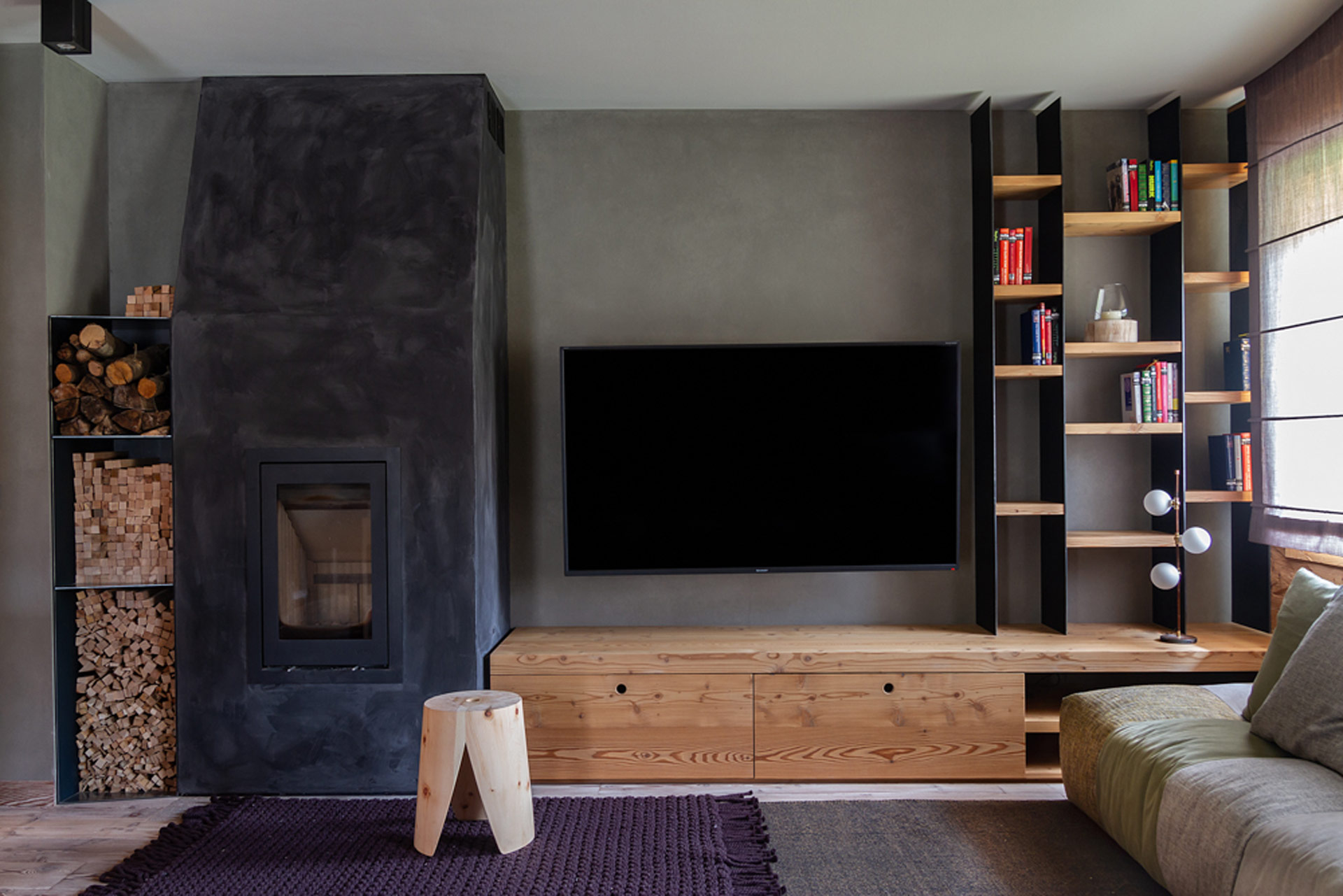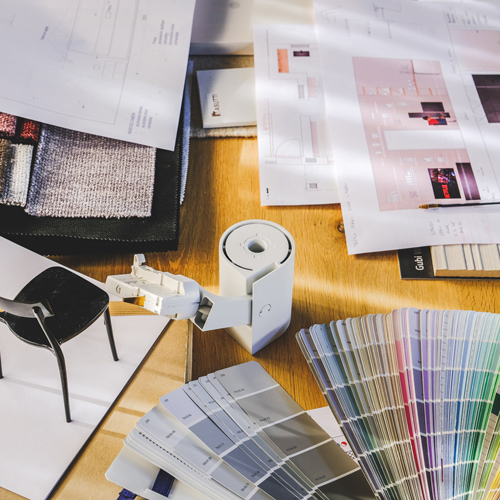 Some decisions follow the logic, some others the instinct.
Only by visiting Casapercasa's showroom and laboratories you'll finally be able to make decisions following your heart.