Customer's Dream
She is an avid novels reader, he is a sommelier with great wine expertise.
They needed a relaxing and creative space, suitable for reading but also for hosting and tasting during unforgettable nights with friends.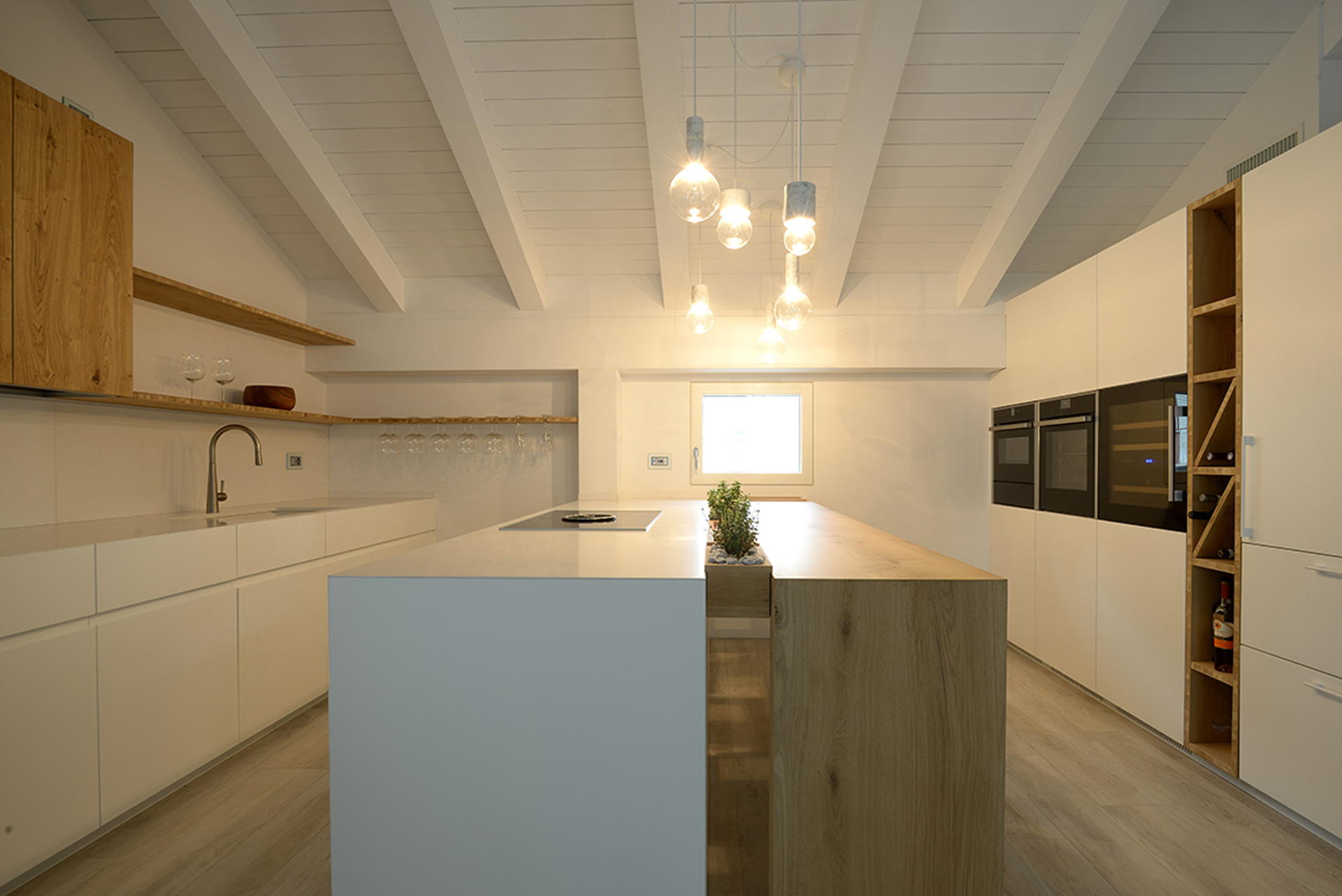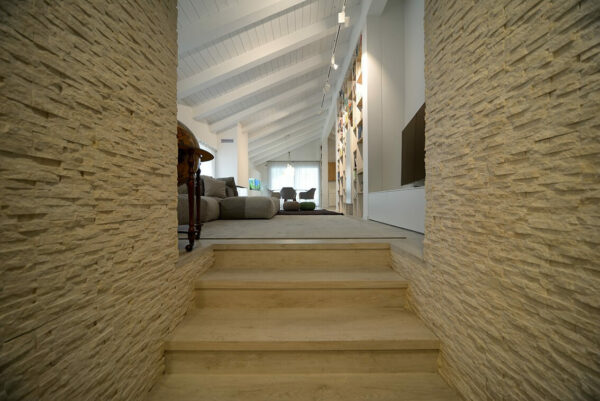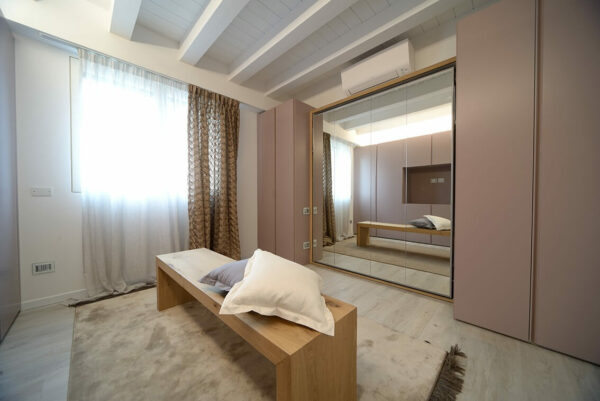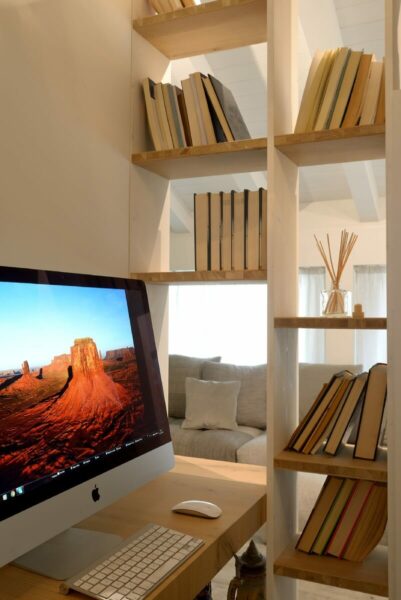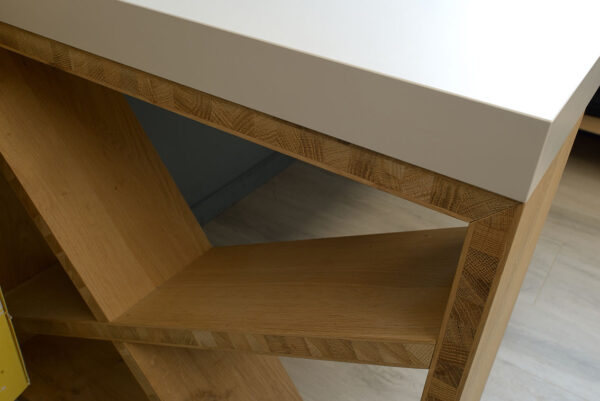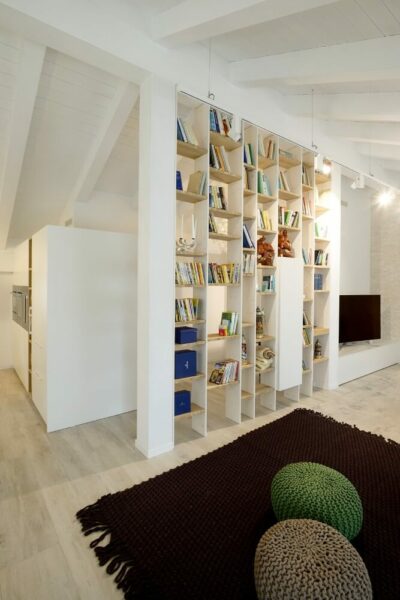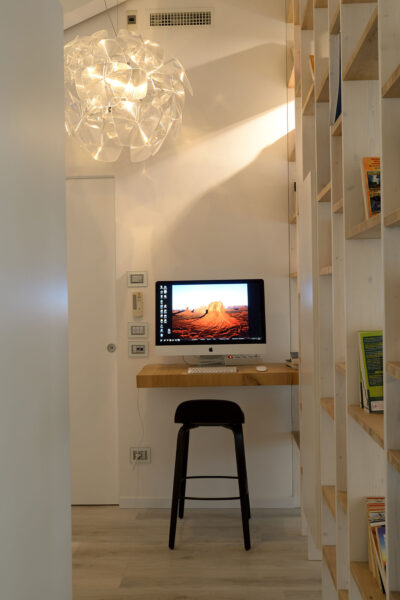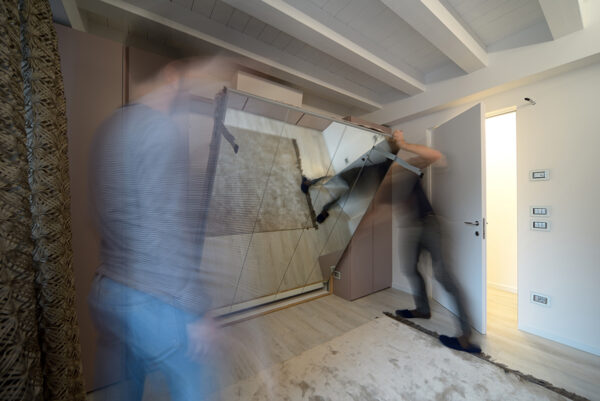 Casapercasa's Mood
Even if each space is uniquely distinguished, Casapercasa chose to adopt white fir and antique larch in every room, using these materials for the kitchen and the counter but reintroducing white and natural wood in many personalised elements throughout the house.
A dream comes true
The focal point this place of peace and culture is the massive bookcase, a meeting point between the kitchen, the dining room, the living room and the hallway.
The ceiling height was perfect to recall a welcoming library's atmosphere, by inserting a long rail.
An exclusive space has been dedicated to wine, with a tasting counter, a shelf for the glasses and custom made cutting boards.
The clients' passion for plants and fish led to the design of some built-in flowerpots between the counters and of an unusual fish tank: generally these structures are placed on the furniture taking up space but here it was embedded in a wall made of the same material as the ceiling so that it can feel as a part of the overall structure. The bonus point is the possibility of hiding all cables and sockets.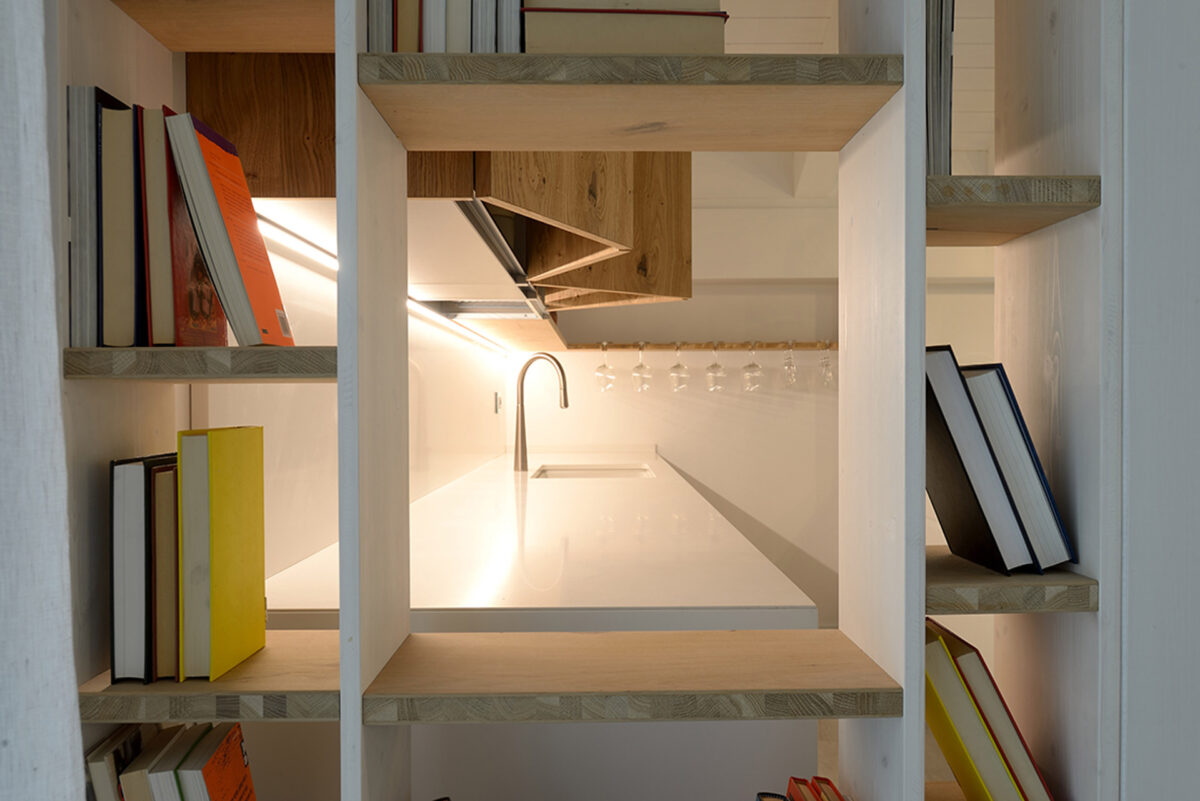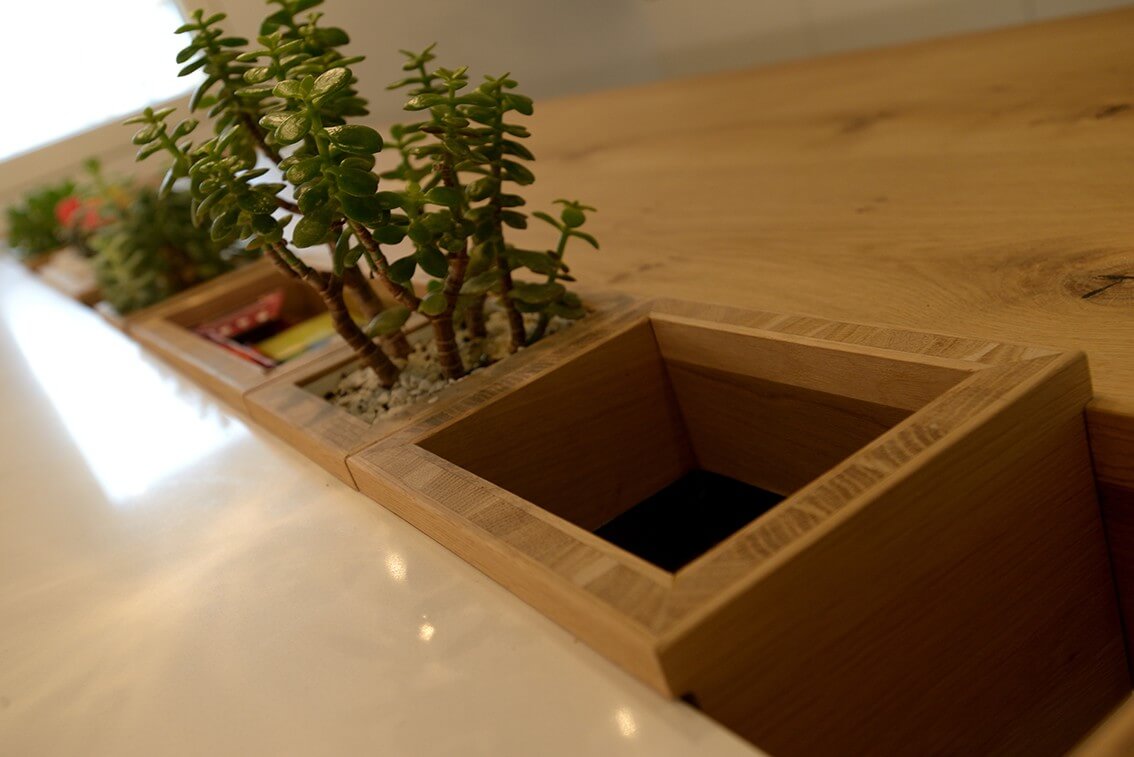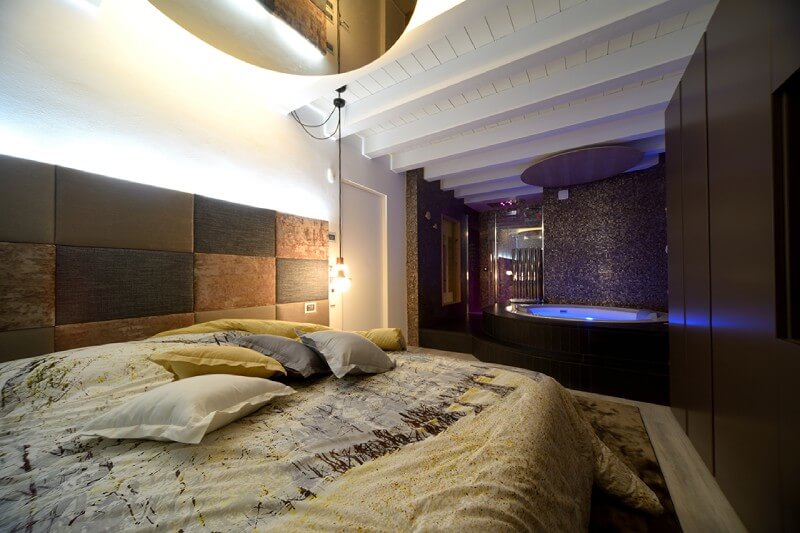 Focus on
Casapercasa handled every aspect of this project, from the furniture to the lighting
The management of firewood can be problematic in an attic: the gas fireplace maintains the traditional function of warming the heart and soul with its classic shape
All the pieces of furniture and lighting features were carefully chosen, opting for brands such as Luceplan, Tradition and Saba
The glass table is key to ensure openness
The dedicated computer space melts in the living room. Always on show, ready to be used for any work related need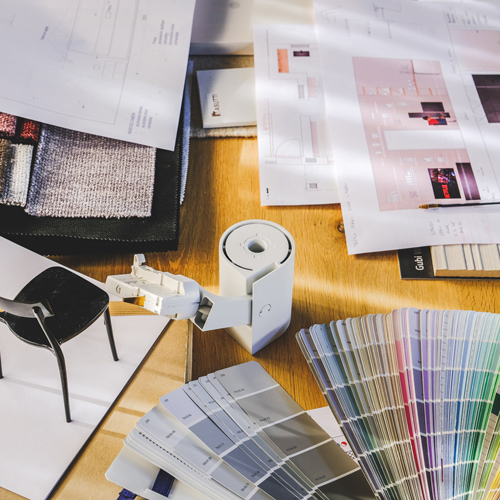 Some decisions follow the logic, some others the instinct.
Only by visiting Casapercasa's showroom and laboratories you'll finally be able to make decisions following your heart.