Customer's Dream
DAU is a computer software company that developed a program – currently used by many furniture producers all over the world – that eases the production and selling process of a single piece of furniture or an entire layout.
An innovative company that needed to communicate its essence also through the renovation of its headquarters in Pieve di Soligo.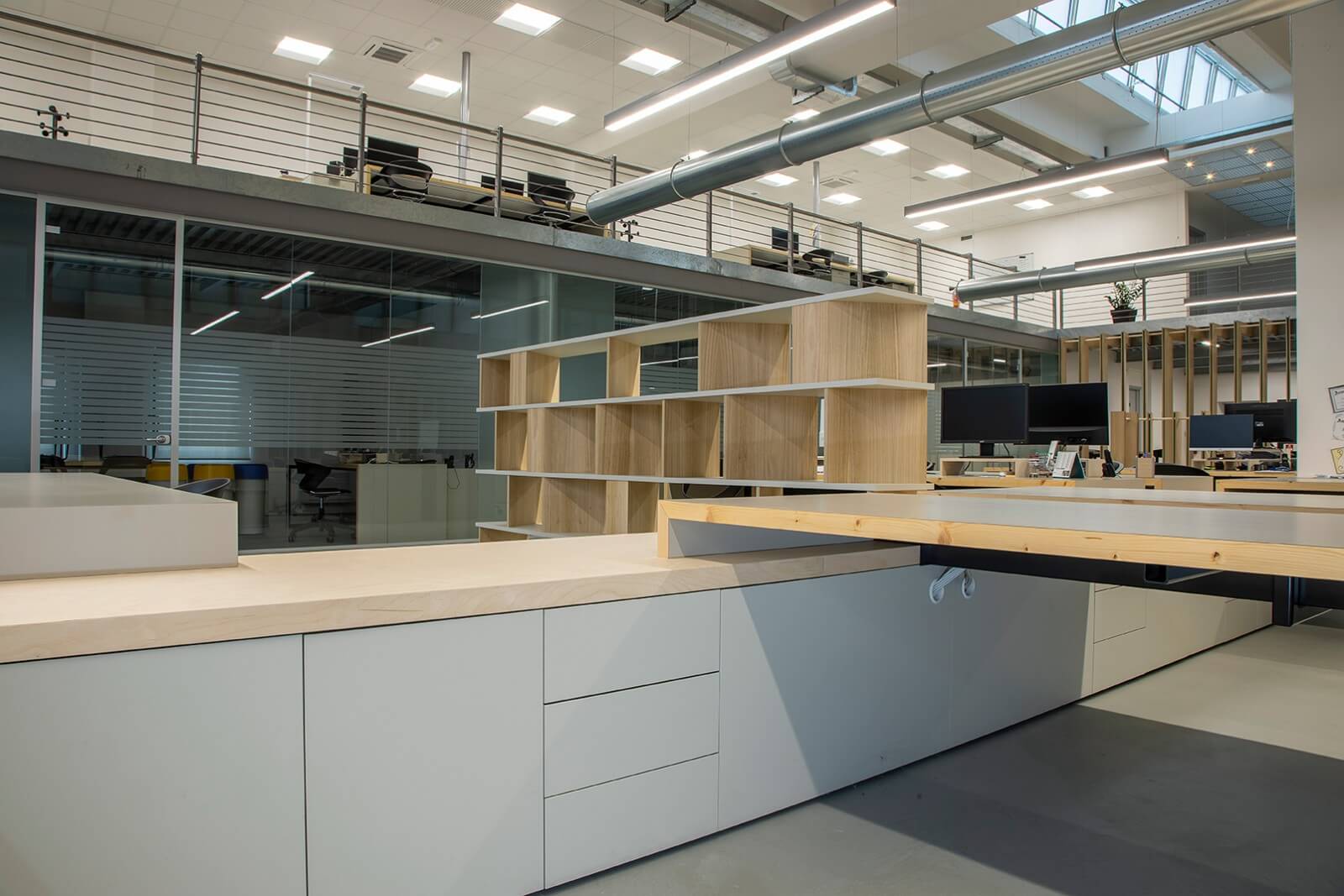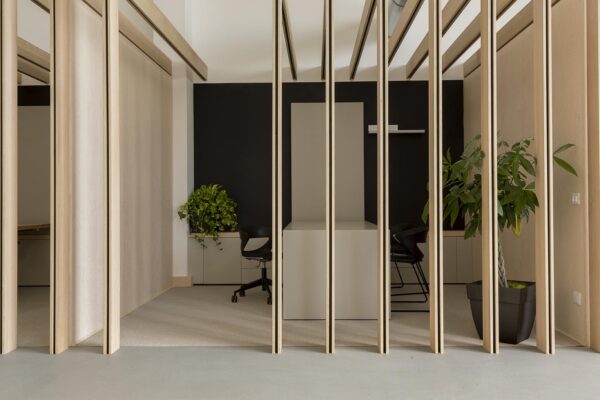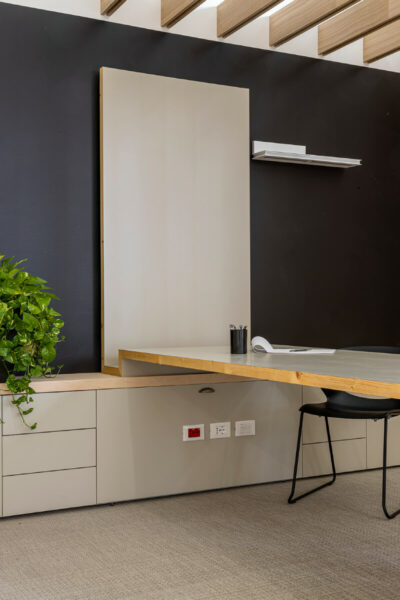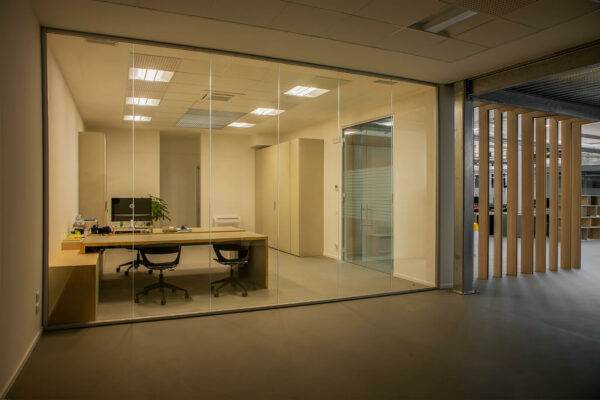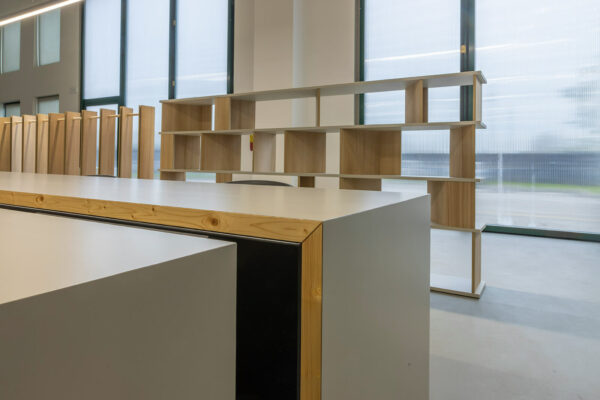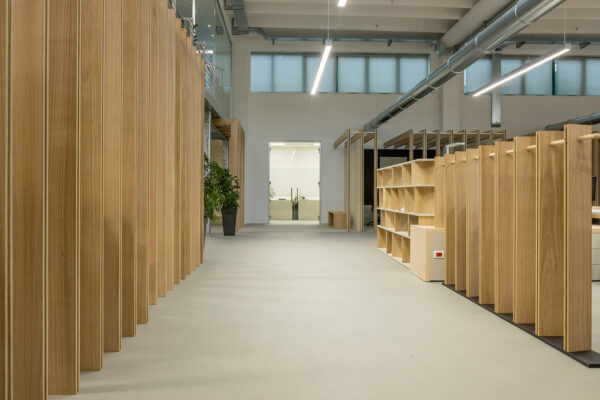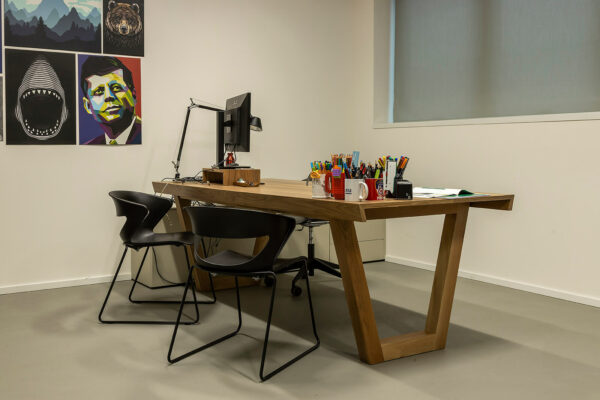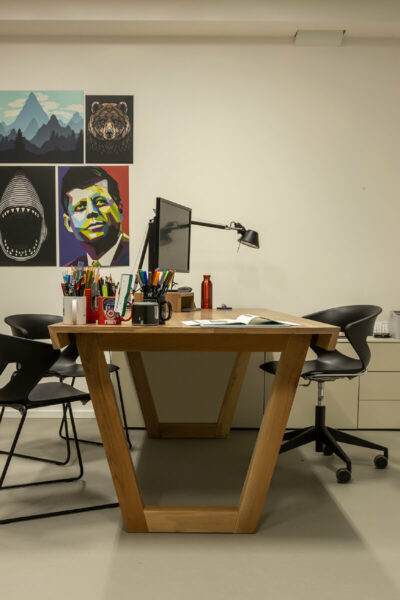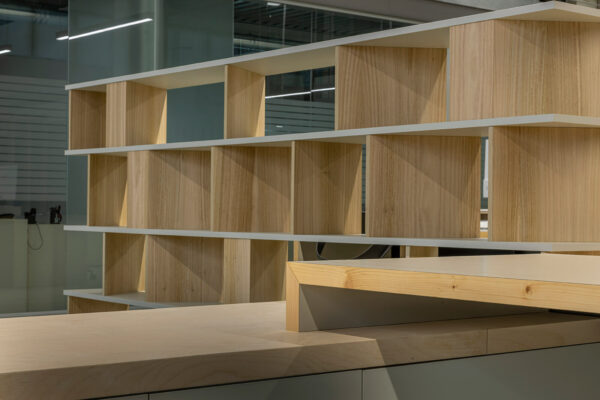 Casapercasa's Mood
Even though the company had access to an almost unlimited catalogue of furniture from the entire world, Casapercasa chose to opt for something completely different from the products made by DAU's customers. This choice has given the space a personal and unique image, unrelated to any brand.
DAU was interpreted as a factory-office and the wide use of wood has proven to be key to warm the location, also conferring it a distinctive Scandinavian and international connotation.
A dream comes true
A lot of natural wood, hidden sockets, huge tables and cosy larch cells for the meetings.
The desks are made of laminated solid wood and some were personalised depending on the different specific production areas.
Big spaces, where freedom of movement mirrors the speed of ideas and creativity.
Part of the layout designed by Casapercasa resembles a big tree with many branches, to further underline the importance of wood in all of DAU's projects.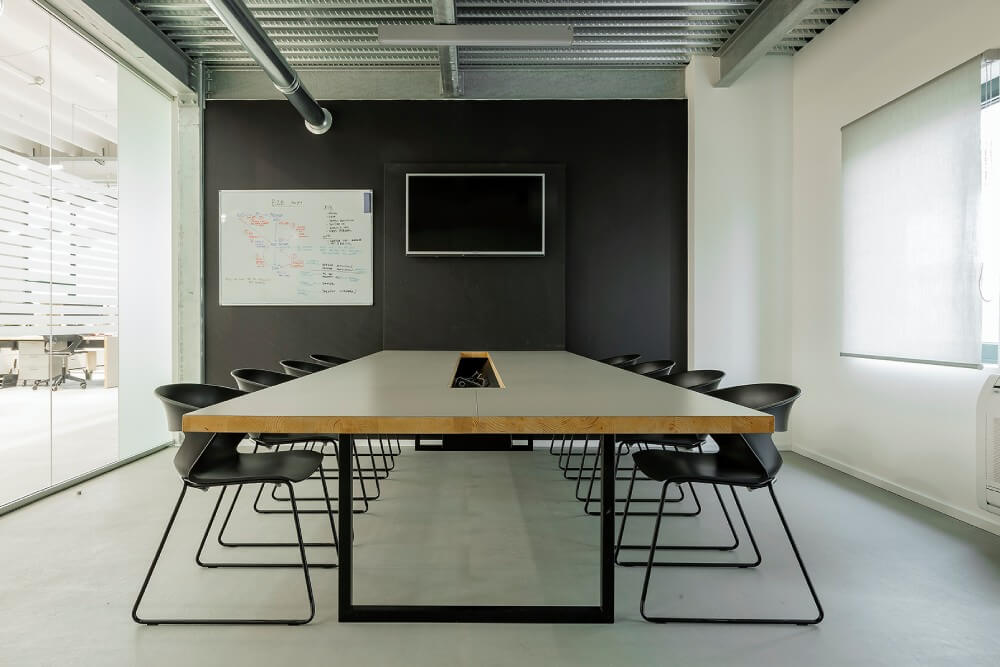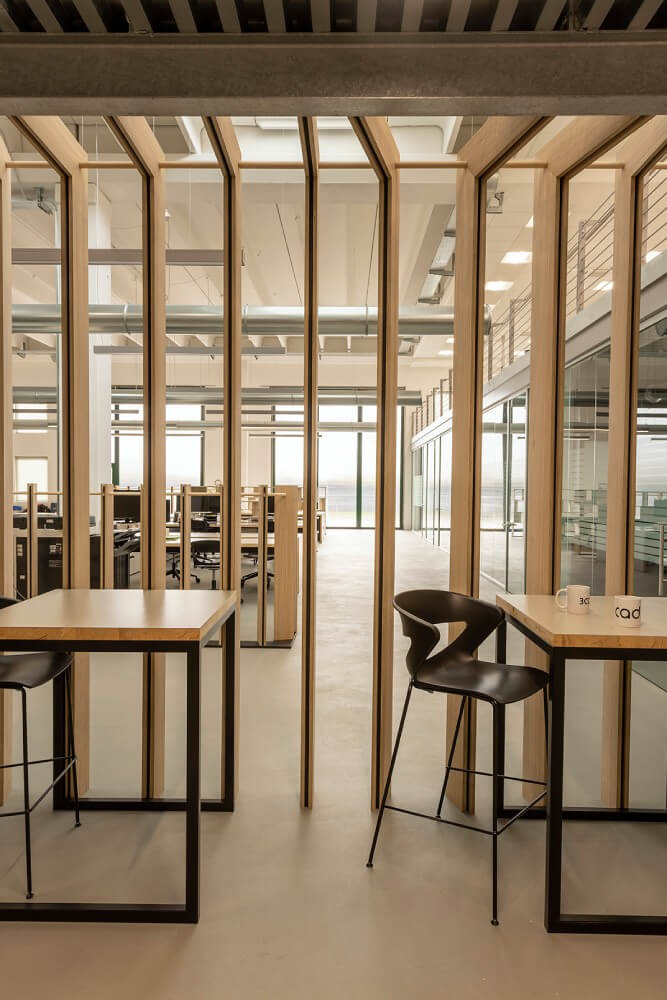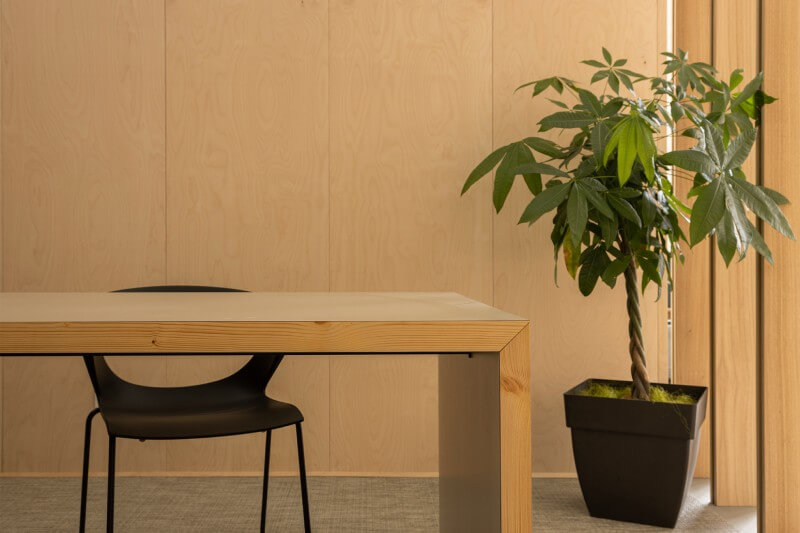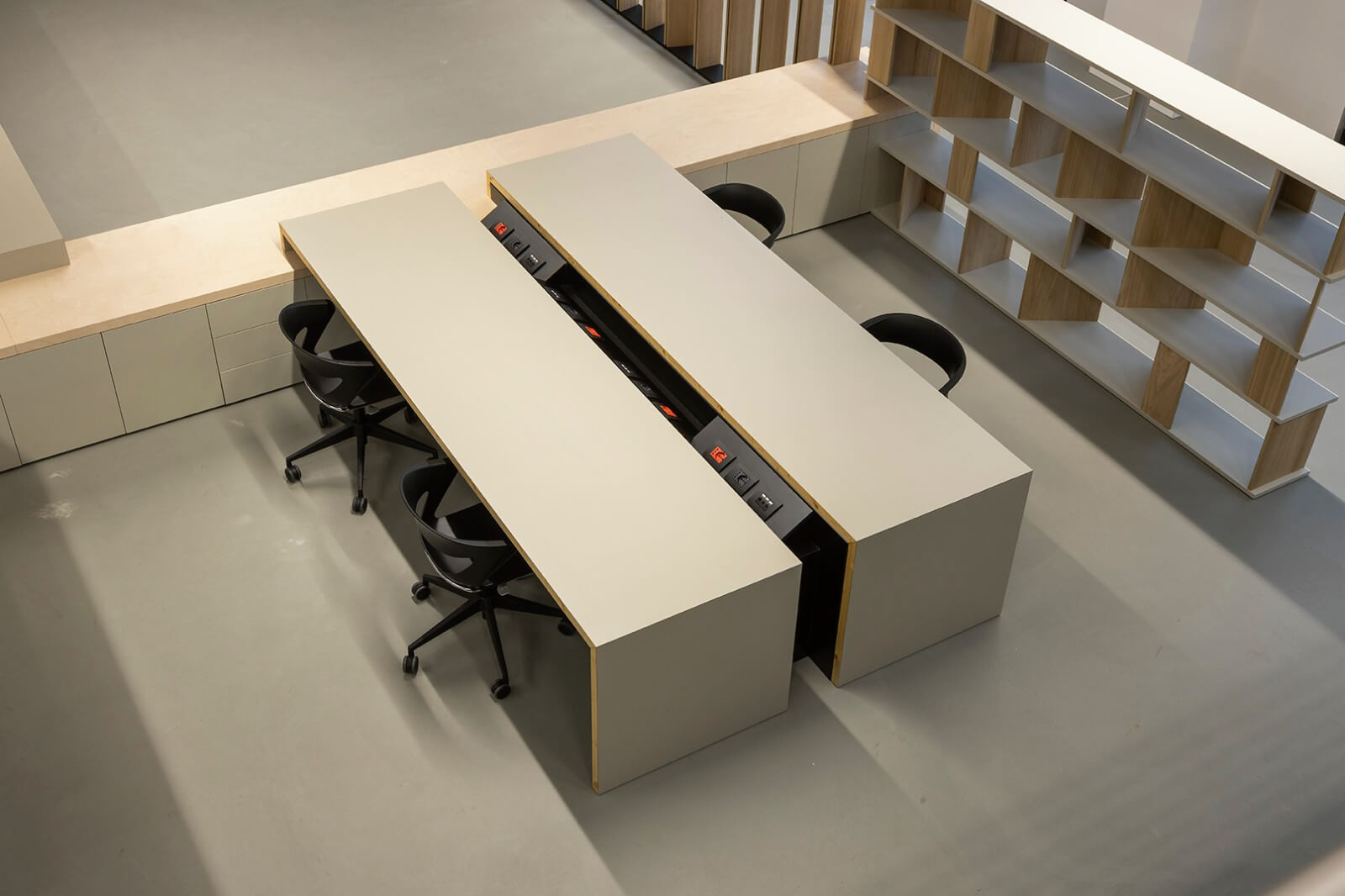 Focus on
Eucalyptus plywood was used for all the vertical boards.
The meeting rooms have sound-absorbing floors.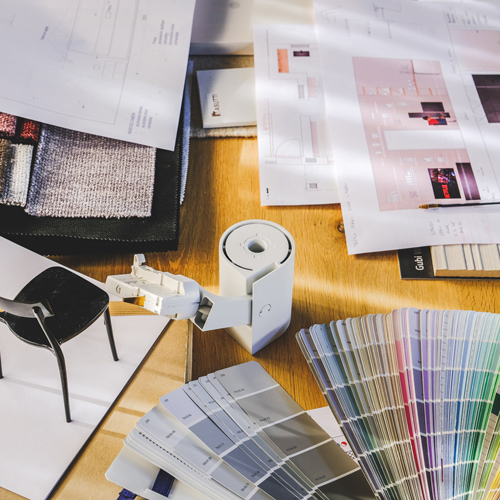 Some decisions follow the logic, some others the instinct.
Only by visiting Casapercasa's showroom and laboratories you'll finally be able to make decisions following your heart.