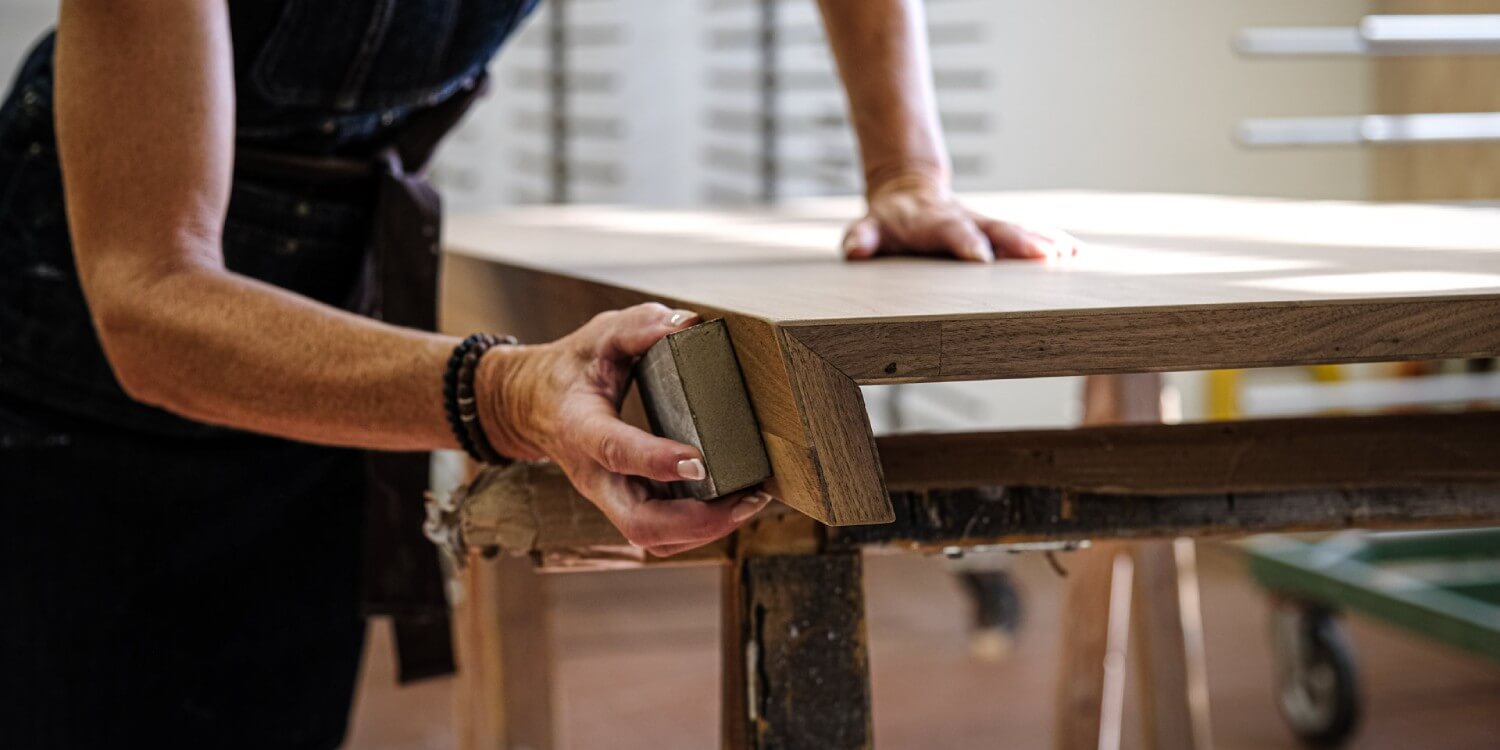 Come and visit Casapercasa's laboratories
We know how important and critical the choices you have to make are, and this is why our doors are always open for visitors. Millions of words wouldn't fairly portray what you will see, touch and feel if you come visit us, without commitments or restrictions, just to get to know each other.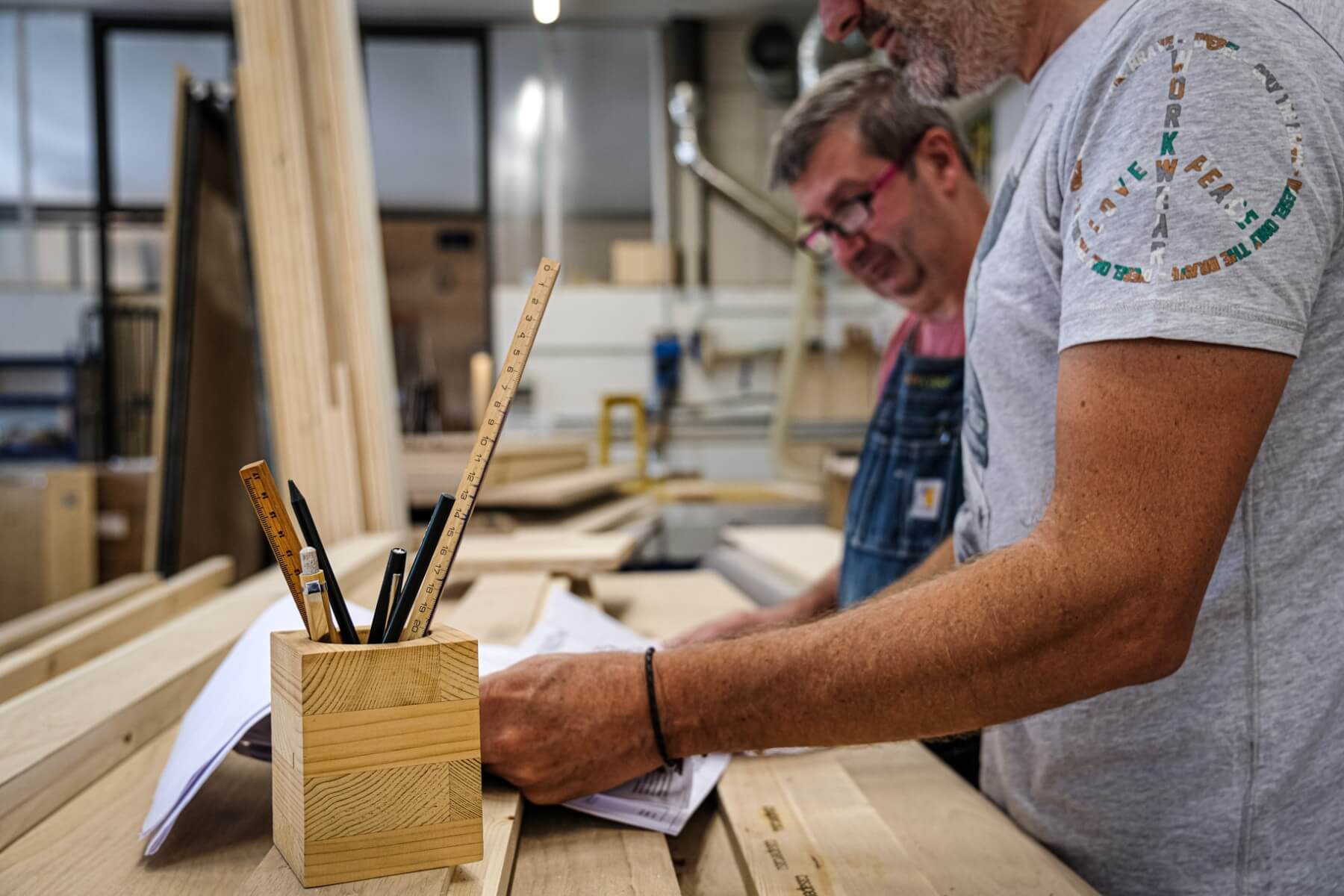 Wood Lab
The wood workshop is the designated place for the production, assembling and experimentation. A place in which designers, architects and skilled craftsmen meet to share ideas and innovations. This is where all the projects are discussed, where materials are chosen and the feasibility of a project is assessed. This is where our hands get dirty by working with custom-made machinery and devices that can be modified to satisfy specific ethical and productive company philosophies. No mass production and no industrial processes: it all begins with panels, stones and raw metals which are then meticulously shaped with the care and precision of an old-time tailor.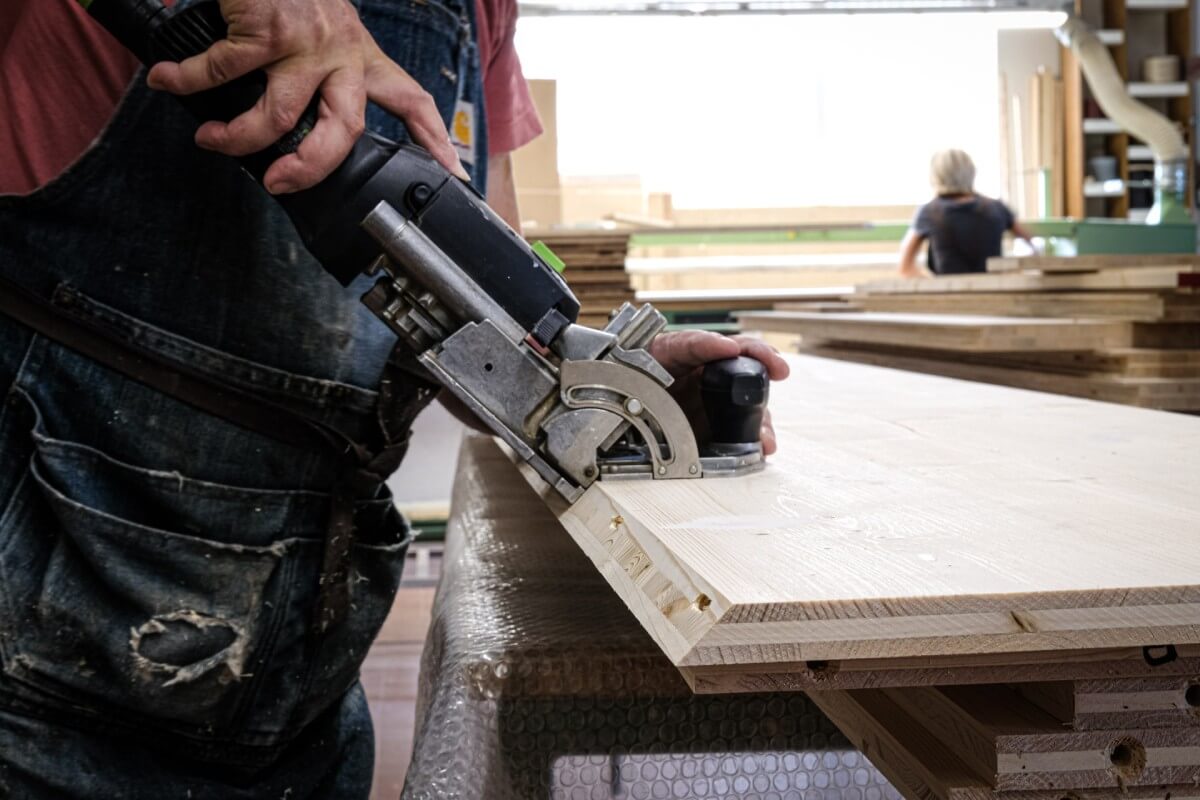 Resin lab
This space was born to showcase resin and natural oils, samples and finishings and it is where our clients can have a taste of the real ecological, aesthetic and wholesome value that is at the core of Casapercasa's philosophy. Enthralling scents and plenty of natural light allow the final product to be observed to the smallest of details.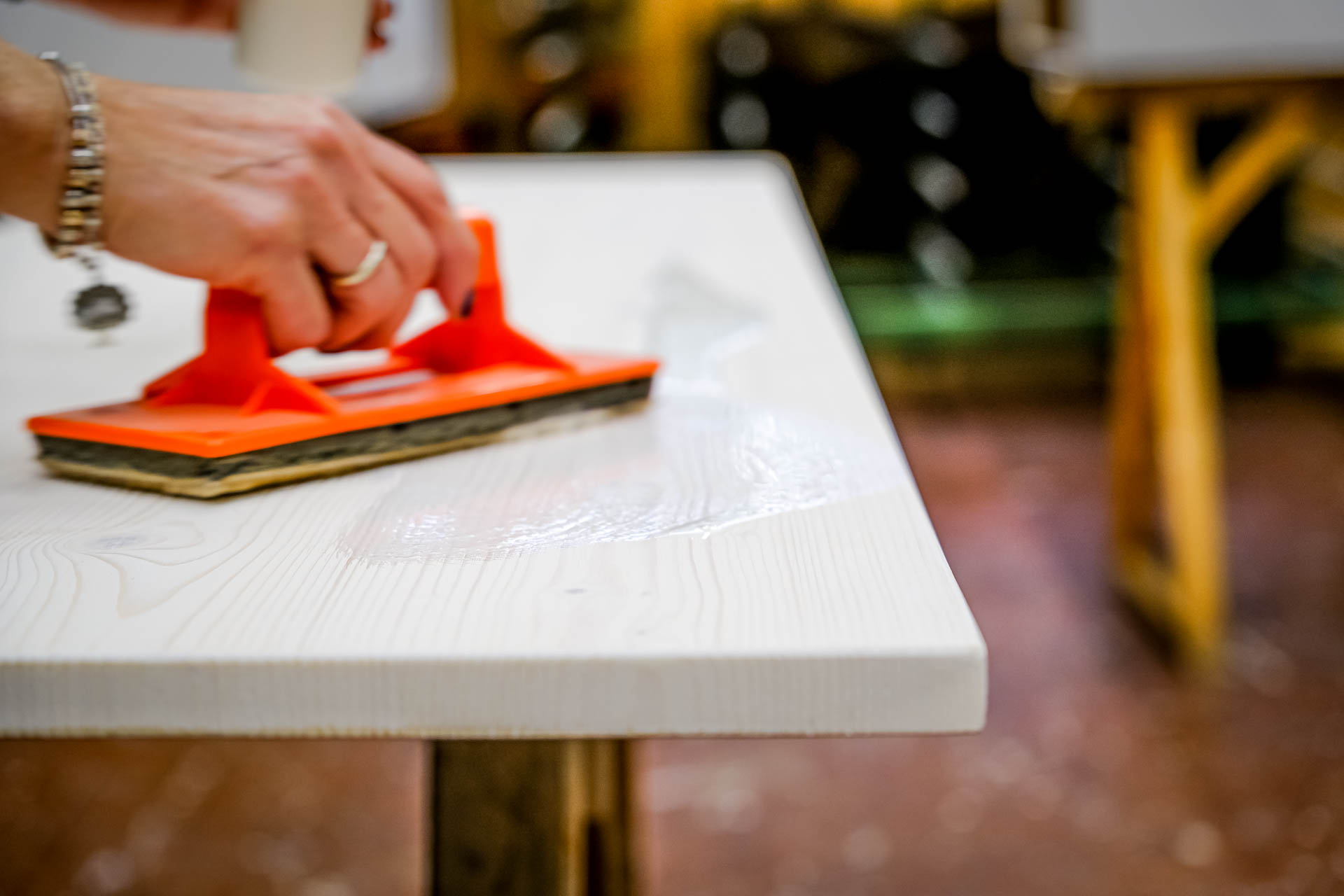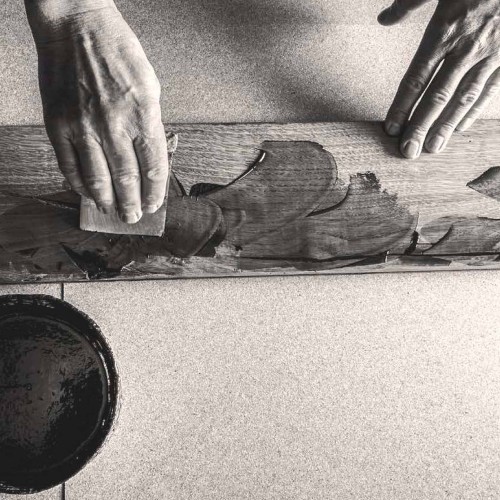 Dynamic and assembling lab
This is where the designs materialise, with the processing of special materials and the assembling of parts and components made by local artisans. It is here that ideas come to life, before being replicated for the clients.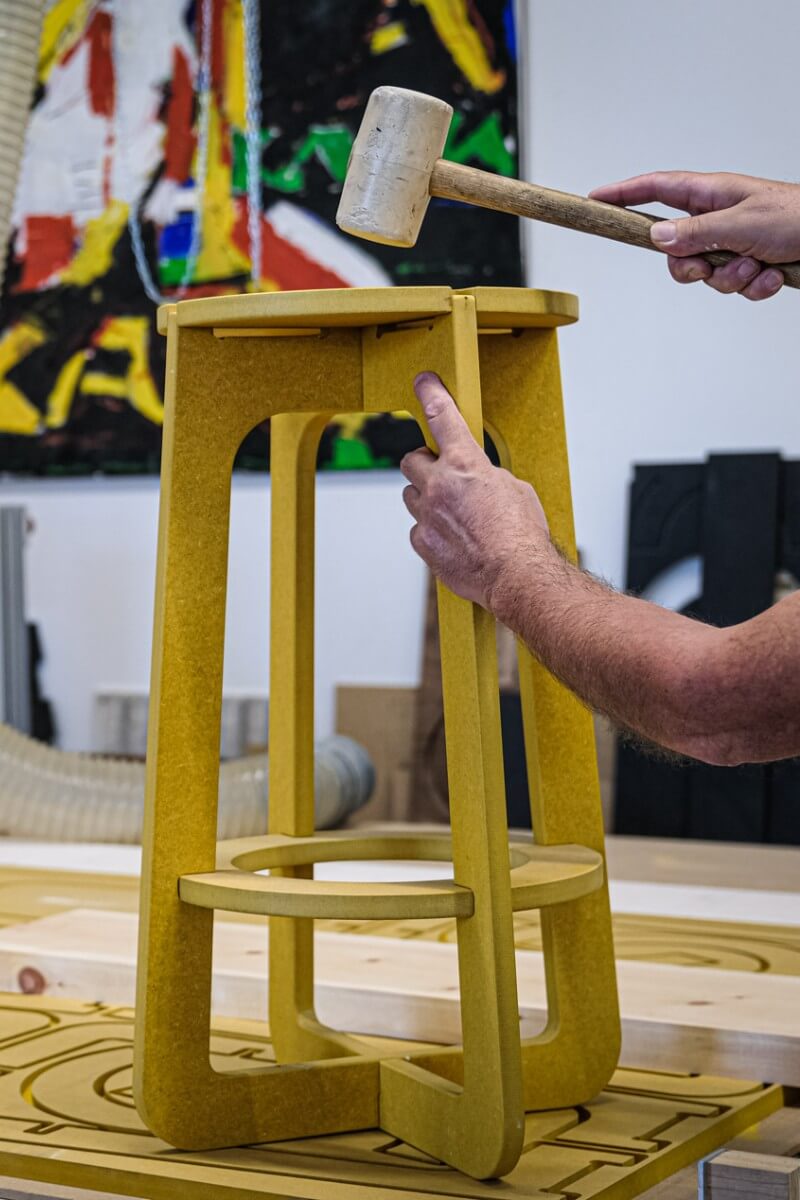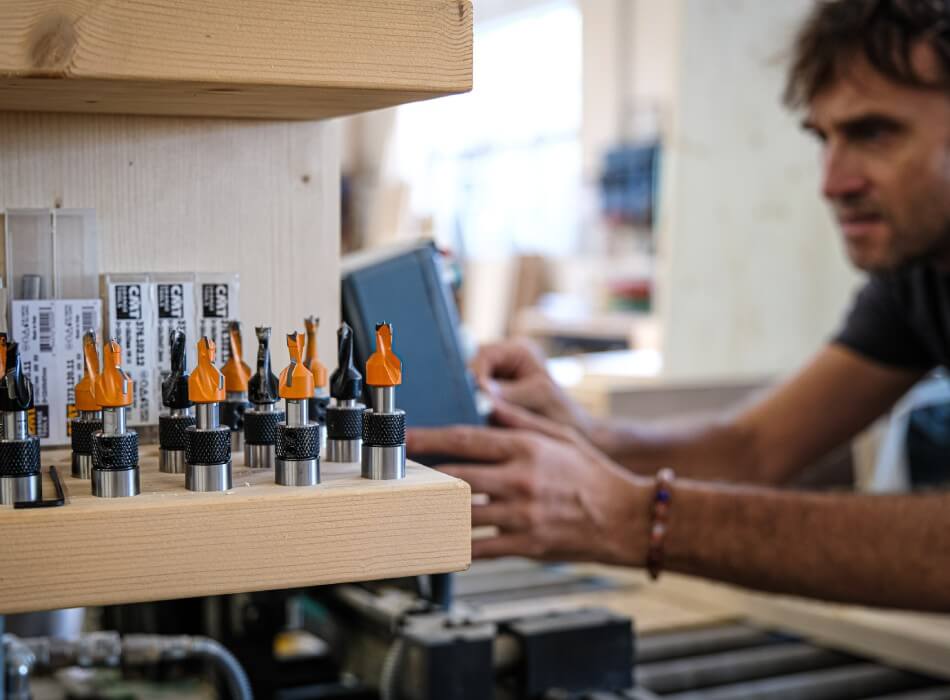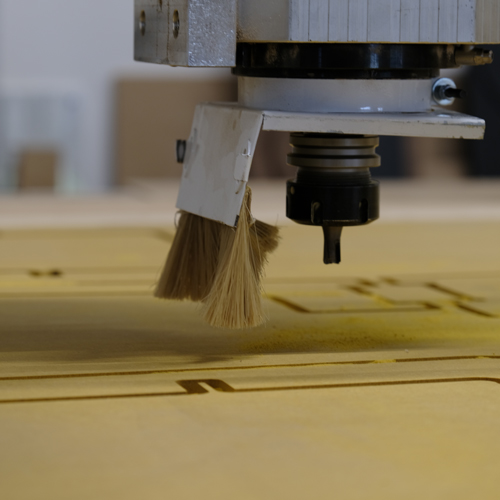 Some decisions follow logic, some others instinct.
Only by visiting Casapercasa's showroom and laboratories you'll finally be able to make decisions following your heart.