Would you like to visit the Living Factory?
Casapercasa is a "Living Factory" with many different settings that are meant to be lived, visited, interpreted and used in creative ways.
A great variety of spaces that are ready to welcome clients and visitors that will be able to pause to reflect and evaluate different proposals or to simply relax and meet the team while tasting good food or sitting next to the fireplace.
Casapercasa's showroom represents the evolution of tradition because it isn't meant to simply showcase products, but to convey a key concept.




Some of Casapercasa's iconic pieces have found their right place and positioning here, like the "far and wide" bookcase which symbolically embraces all of the business functions.
Each element blends pleasantly into the others to furnish the context, humbly and discretely: rather than deliberately try to draw attention and overcast everything else, each single piece of furniture or object plays a fundamental role to enhance the space in its entirety, making it unique.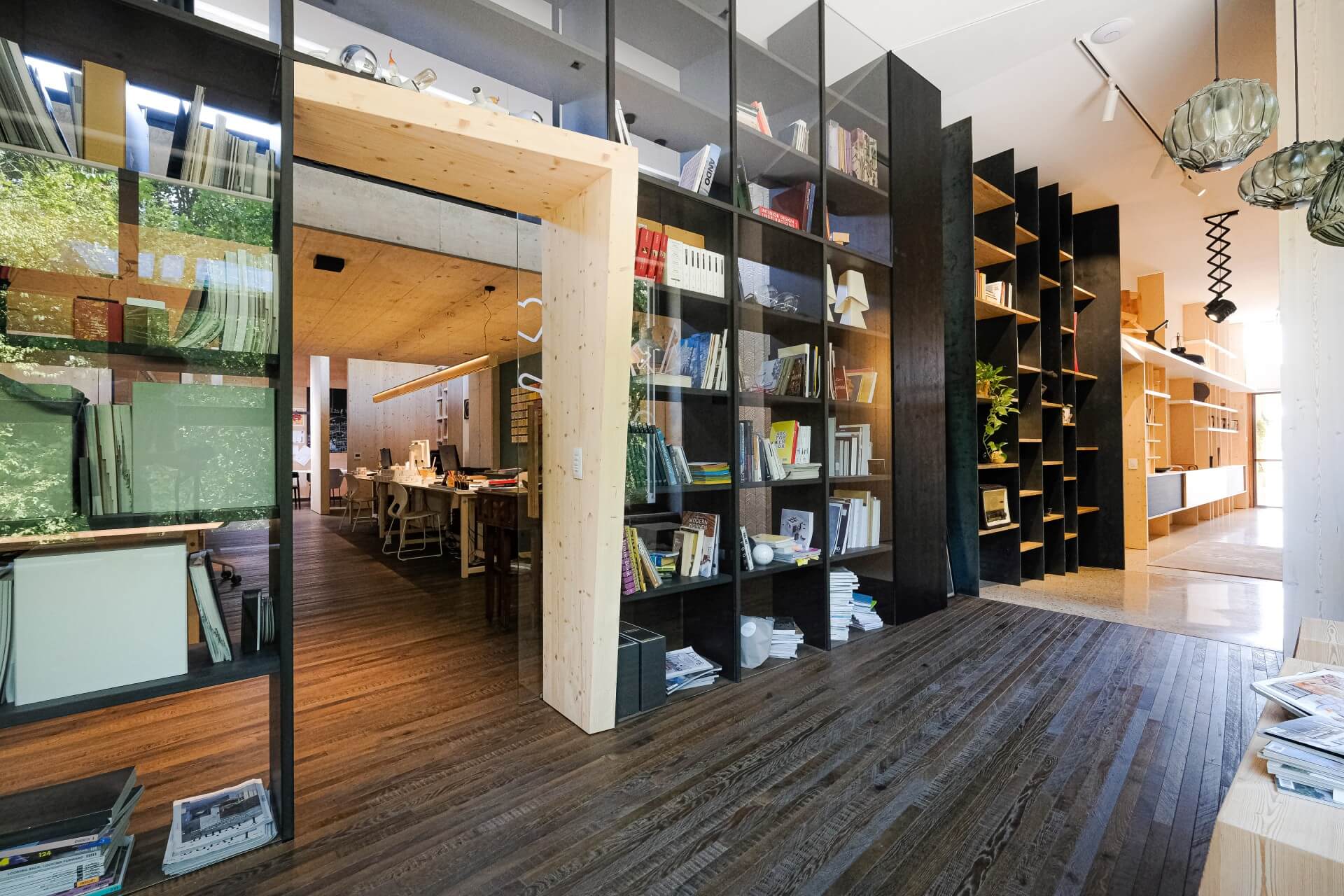 A modern, cutting edge company, welcoming as a home.
Each space is livable and used daily by collaborators, clients and visitors: from the kitchen to the fireplace, to the labs, the offices and the relaxation areas. There are no areas dedicated to specific tasks and both convivial and working moments happen everywhere, as each space is in communication with others like in a real home. An unusual caretaker's house overlooks the huge open space, an experiential residence designed to enhance Casapercasa's mood. This space is a container of styles and trends, but can also host those clients and visitors who wish to closely experience the magical atmosphere of Casapercasa.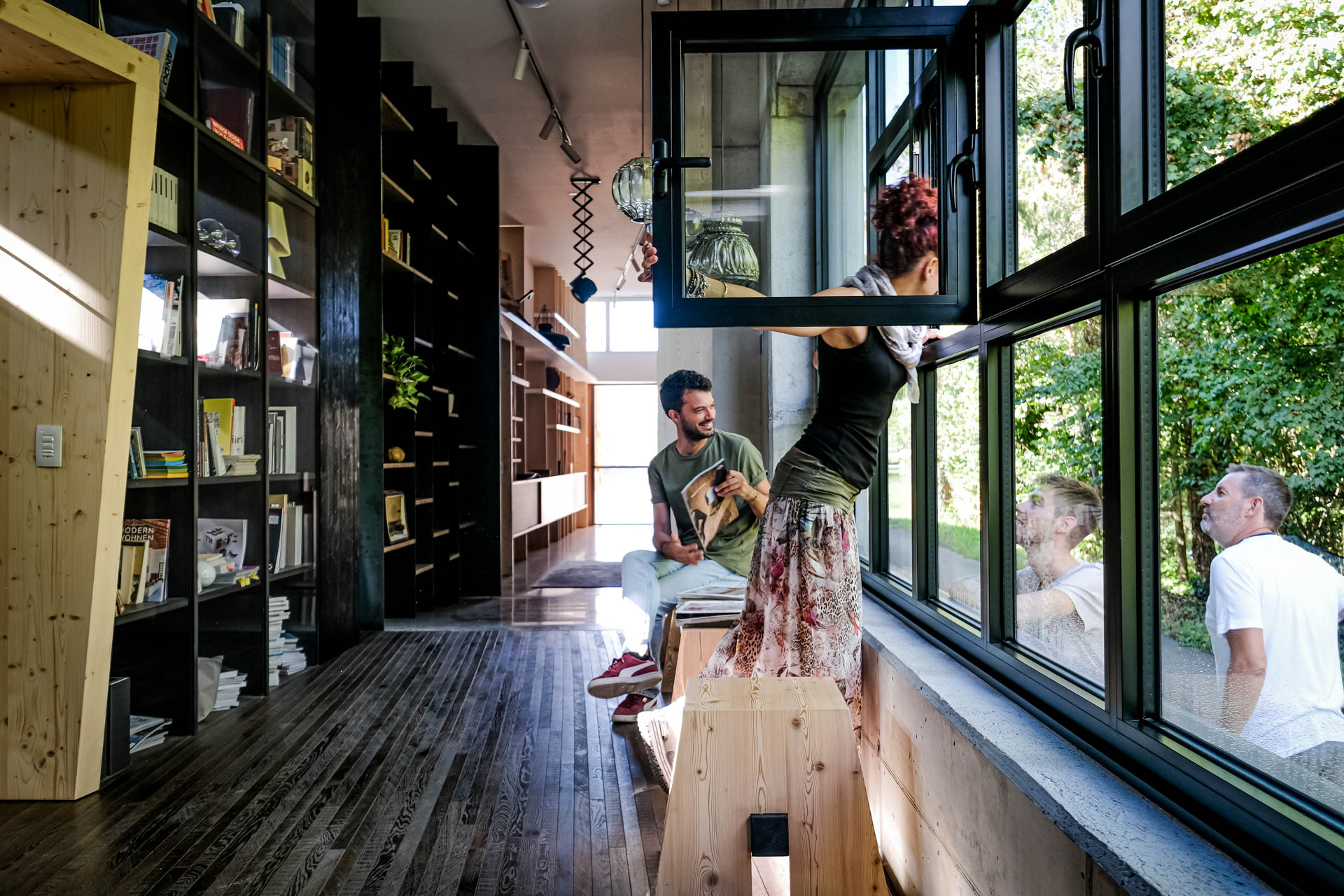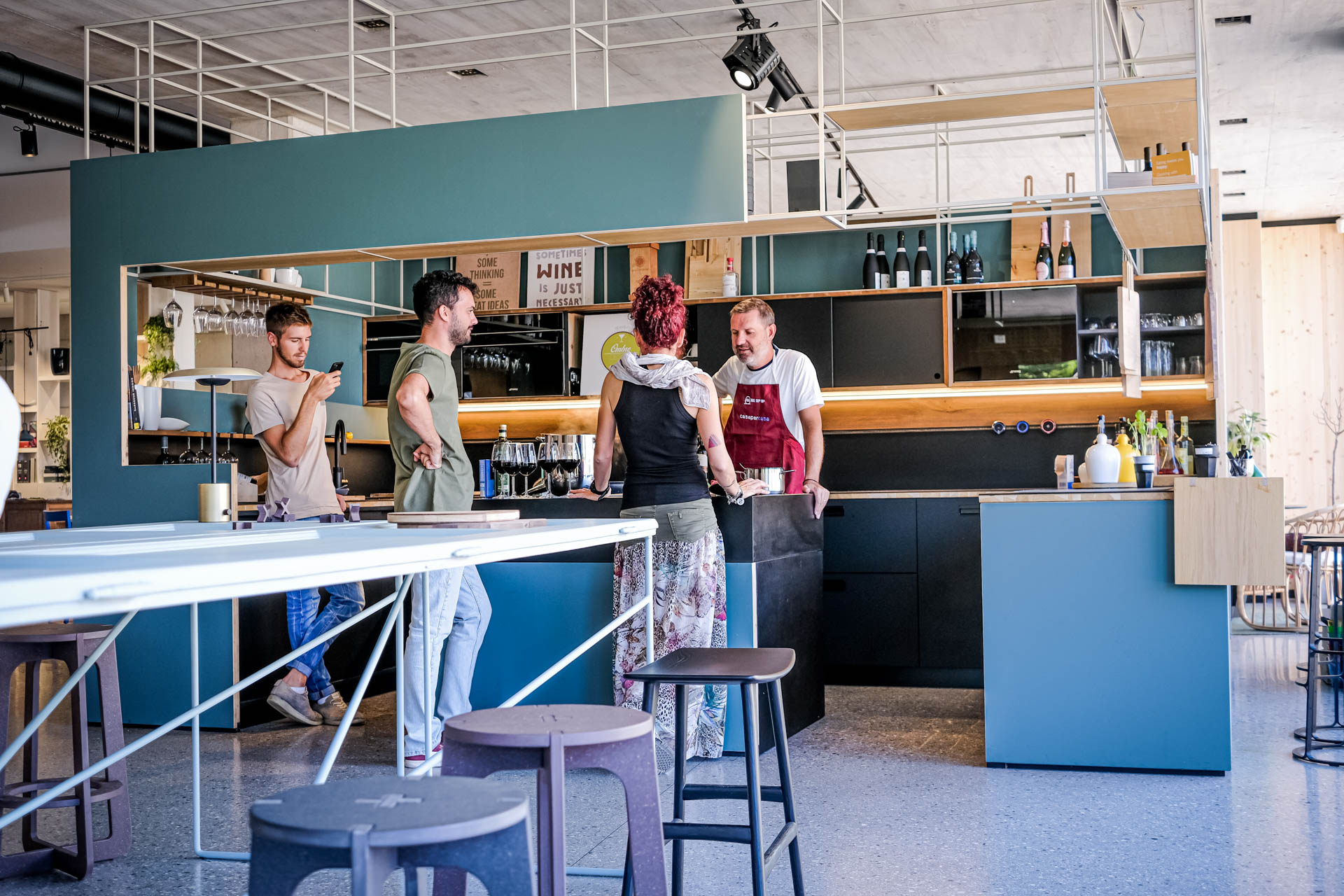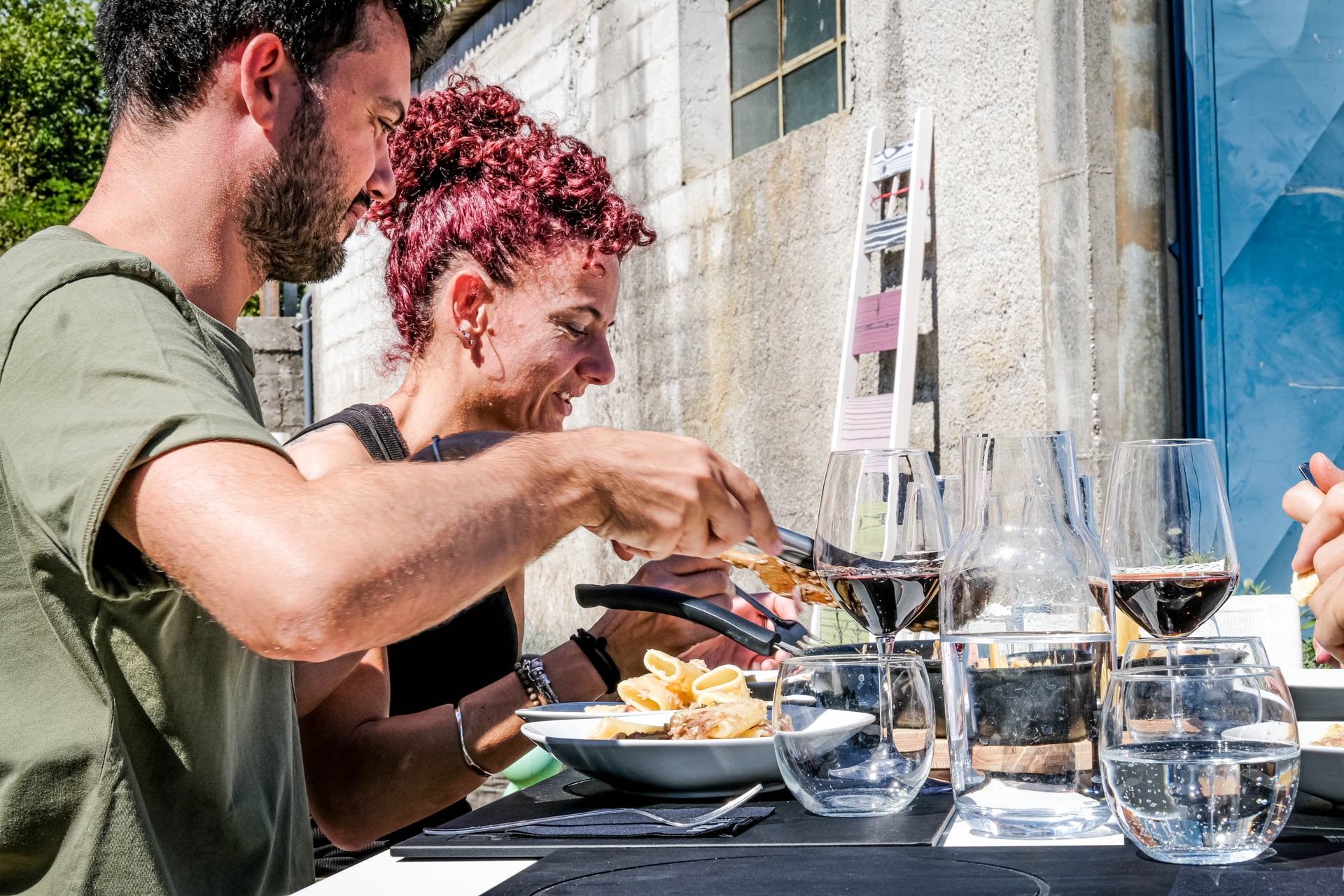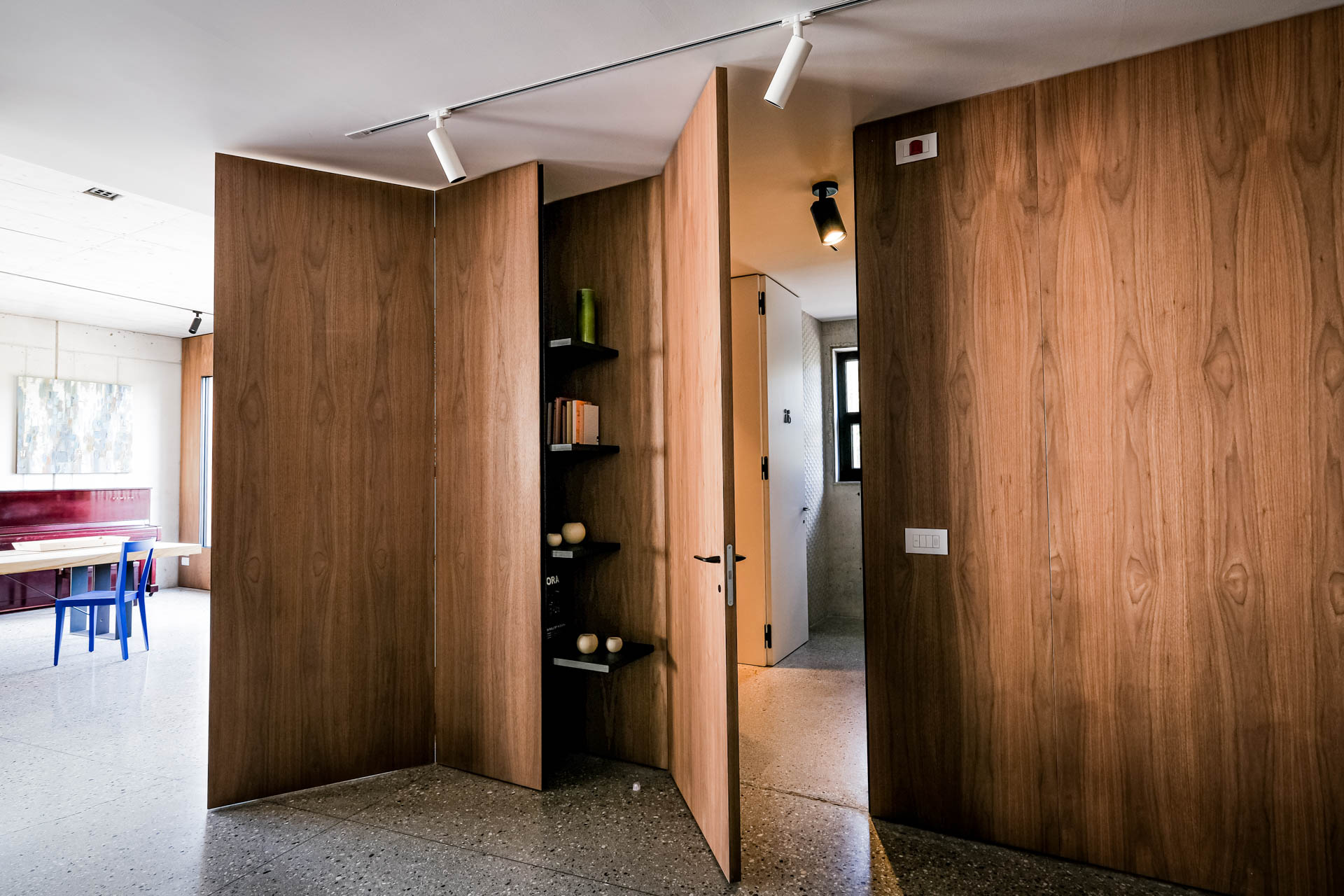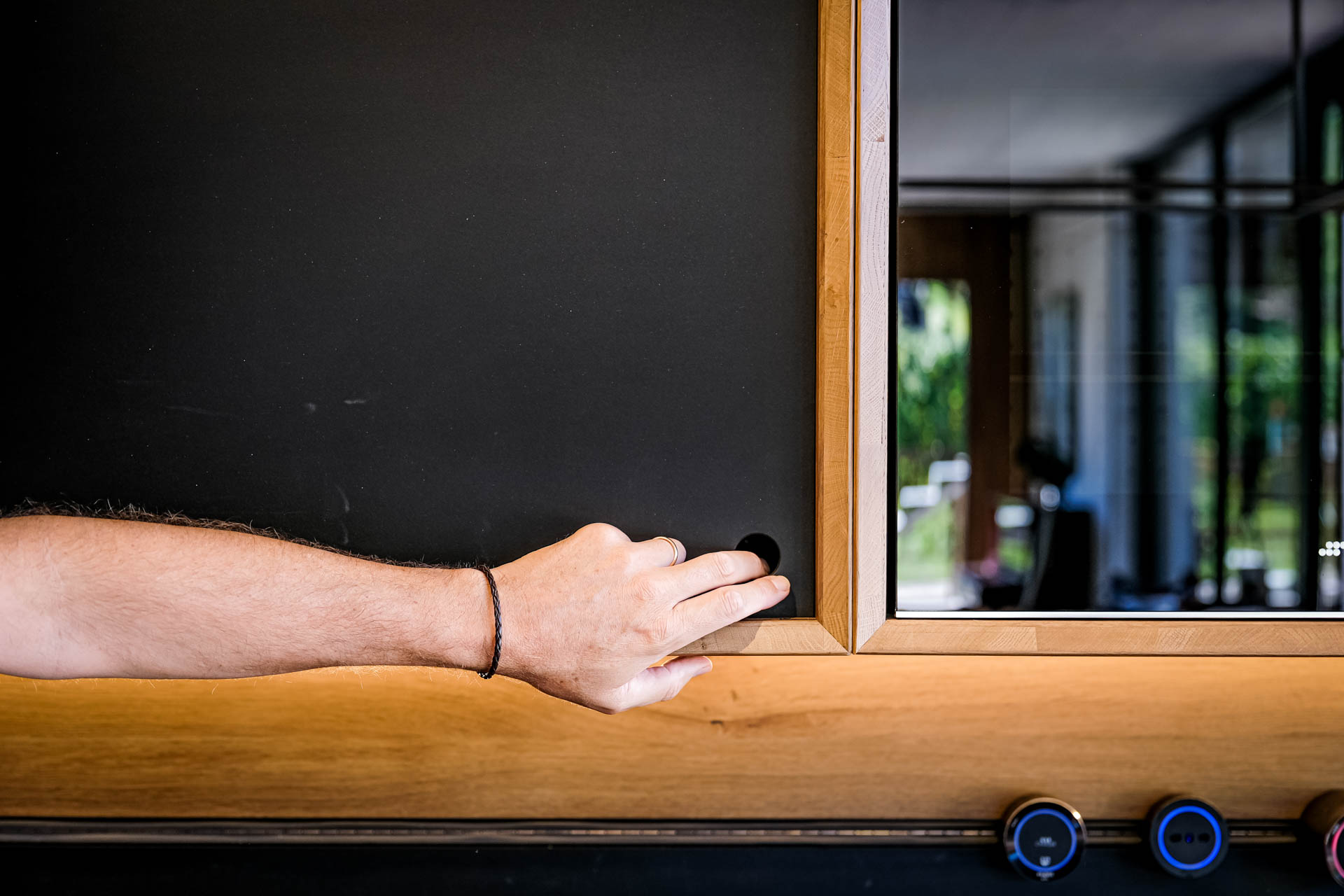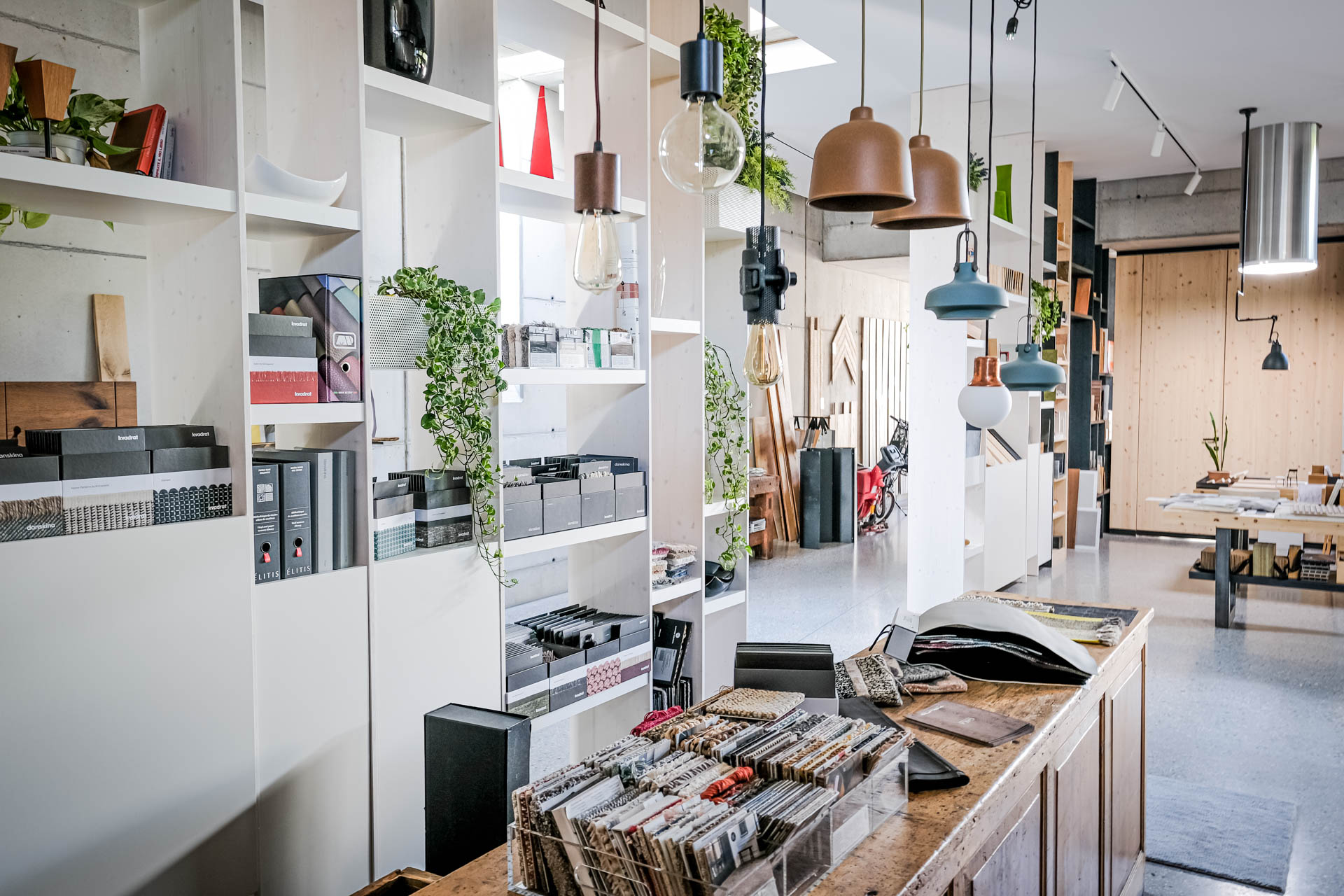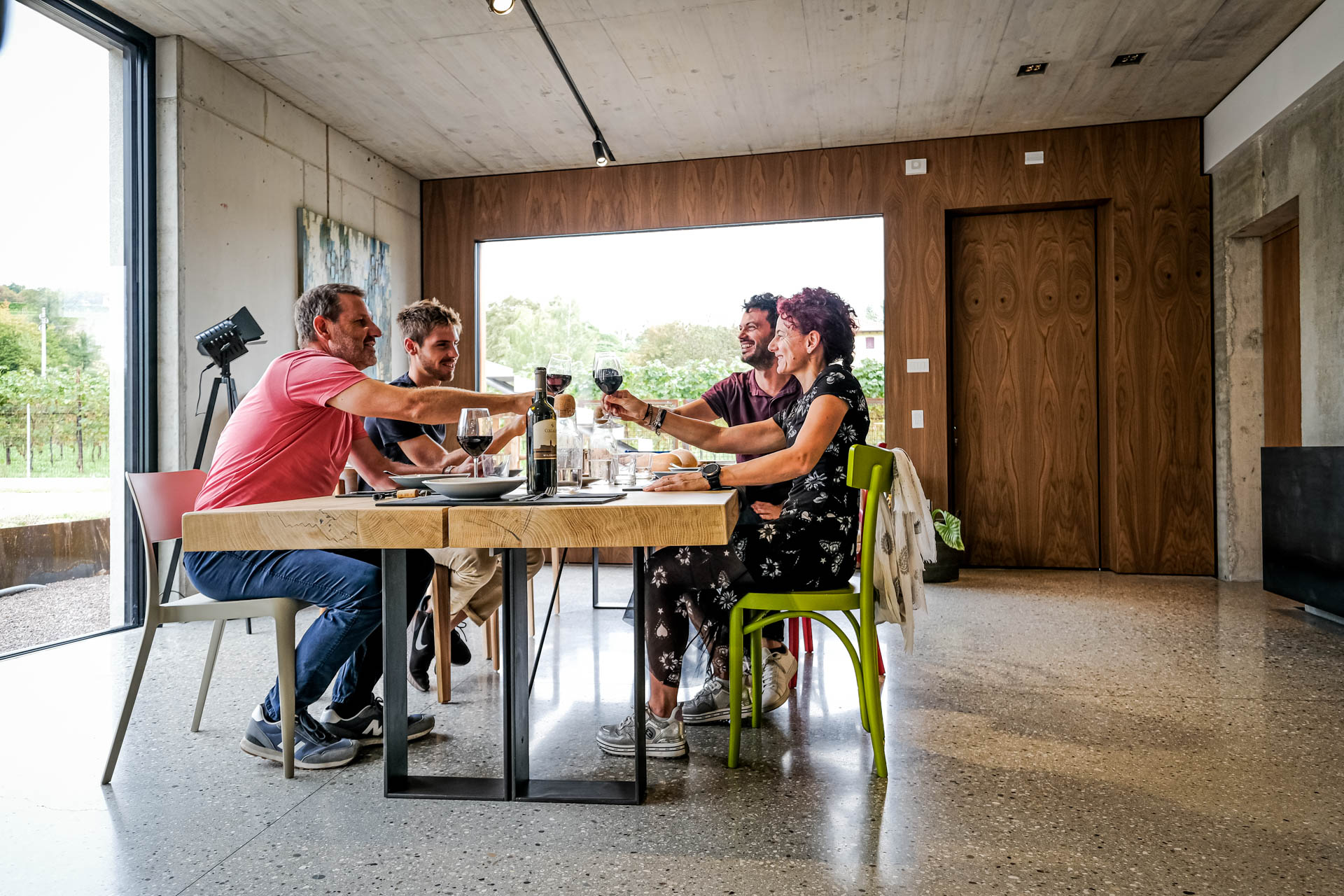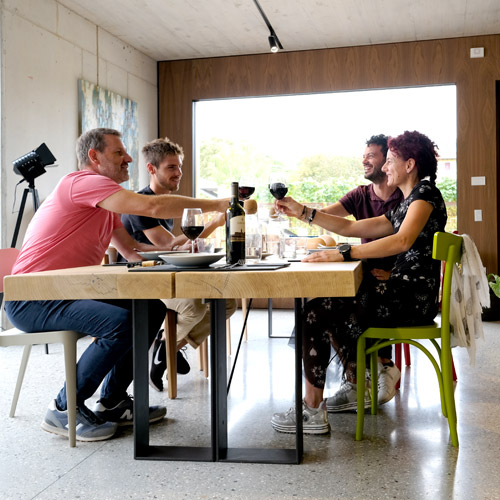 Some decisions follow the logic, some others the instinct.
Only by visiting Casapercasa's showroom and laboratories you'll finally be able to make decisions following your heart.